Tencent has announced the PUBG Mobile x League Of Legends collaboration date on their social media post. They had earlier teased the collaboration and fans were quick to decode that the collaboration is with the famous game League Of Legend's upcoming animated series Arcane.
As new month brings new possibilities, PUBG Mobile brings new collaborations for the players. The officials have been announcing collaborations at regular intervals and players can barely keep their excitement as these collaborations result in new events and rewards for the players. Having said that, the upcoming PUBG Mobile x League Of Legends collaboration is going to be one of the biggest crossover that the battle-royale game has ever seen.
PUBG Mobile x League Of Legends: Everything known so far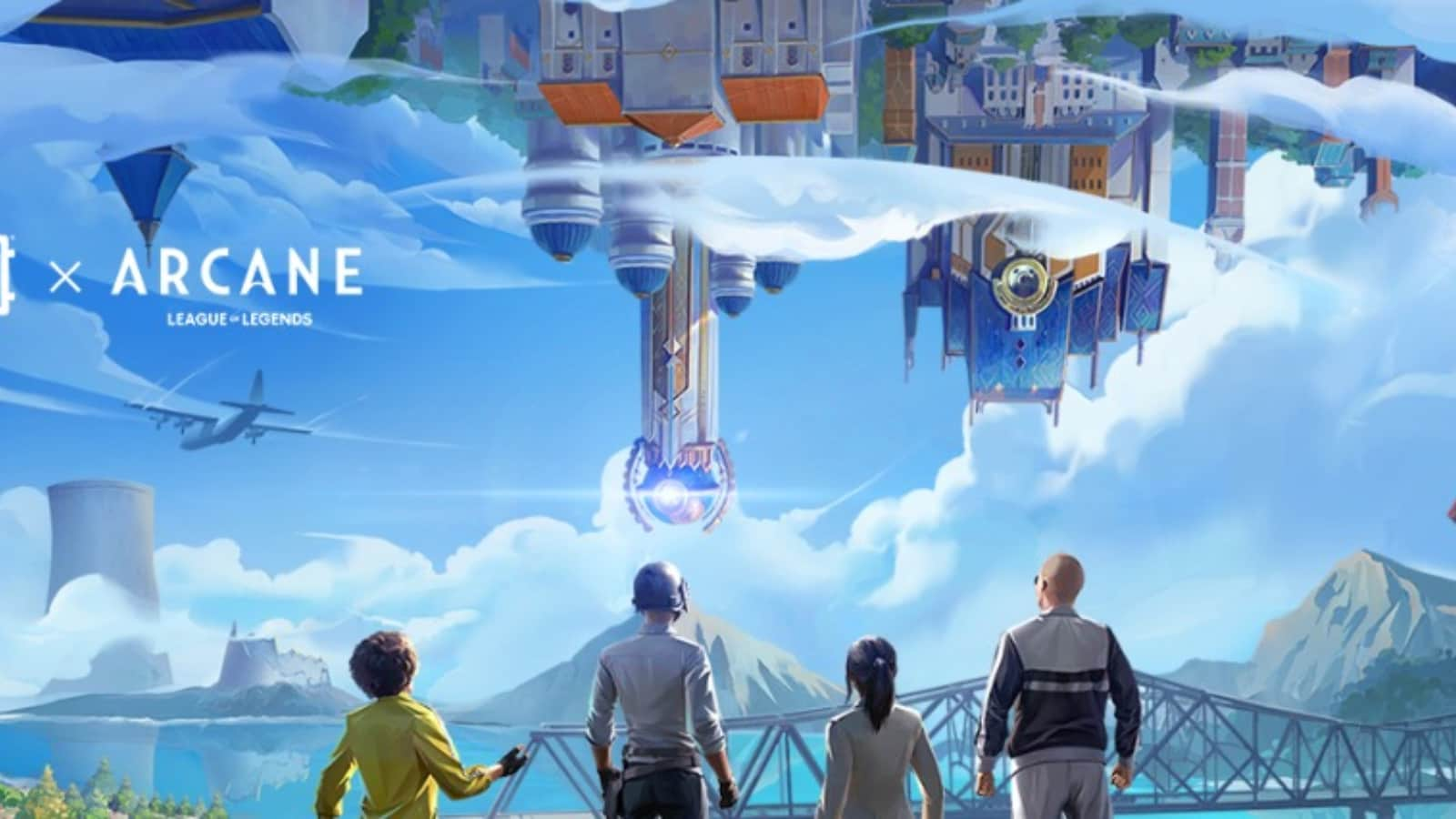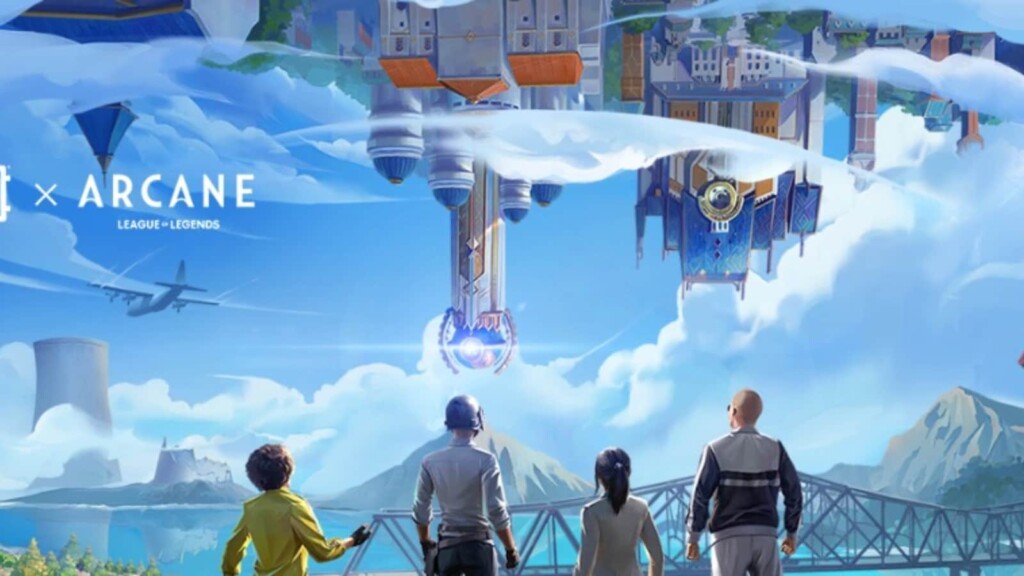 Tencent has announced that they are going to collaborate with Riot Game's League Of Legends. The collaboration will go live in the game on 16th November,2021 and will be based on the animated series Arcane which is scheduled to be released on 6th November,2021 on Netflix. The earlier teaser showed 4 silhouettes over the Erangel map and it has now been revealed that the 4 characters are Jinx, Vi, Caitlyn and Jayce, the primary characters of Arcane.
Related: PUBG Mobile x League Of Legends: PUBG Mobile teases collaboration with League Of Legends Arcane Series
Players might have noted that the PUBG Mobile Reunion Party revealed that the 1.7 update is going to be released in the game on 16th November,2021. Therefore, there are high chances that a new mode will be available in Erangel where the Arcane characters will be seen. The developers bring a new and unique mode with every update and it can be assumed that the Arcane Mode as a part of PUBG Mobile x League Of Legends collaboration will be seen once the Flora Menace Mode is over.
"Runeterra is one of the most beloved universes in gaming, and to be able to bring that magic to PUBG MOBILE while also supporting the release of Arcane is an amazing opportunity," Vincent Wang, head of PUBG mobile publishing, said in the partnership announcement. "We've got a lot in store for our players with the Version 1.7 update, including some completely new gameplay features we've never experimented with before, so we can't wait to show off more."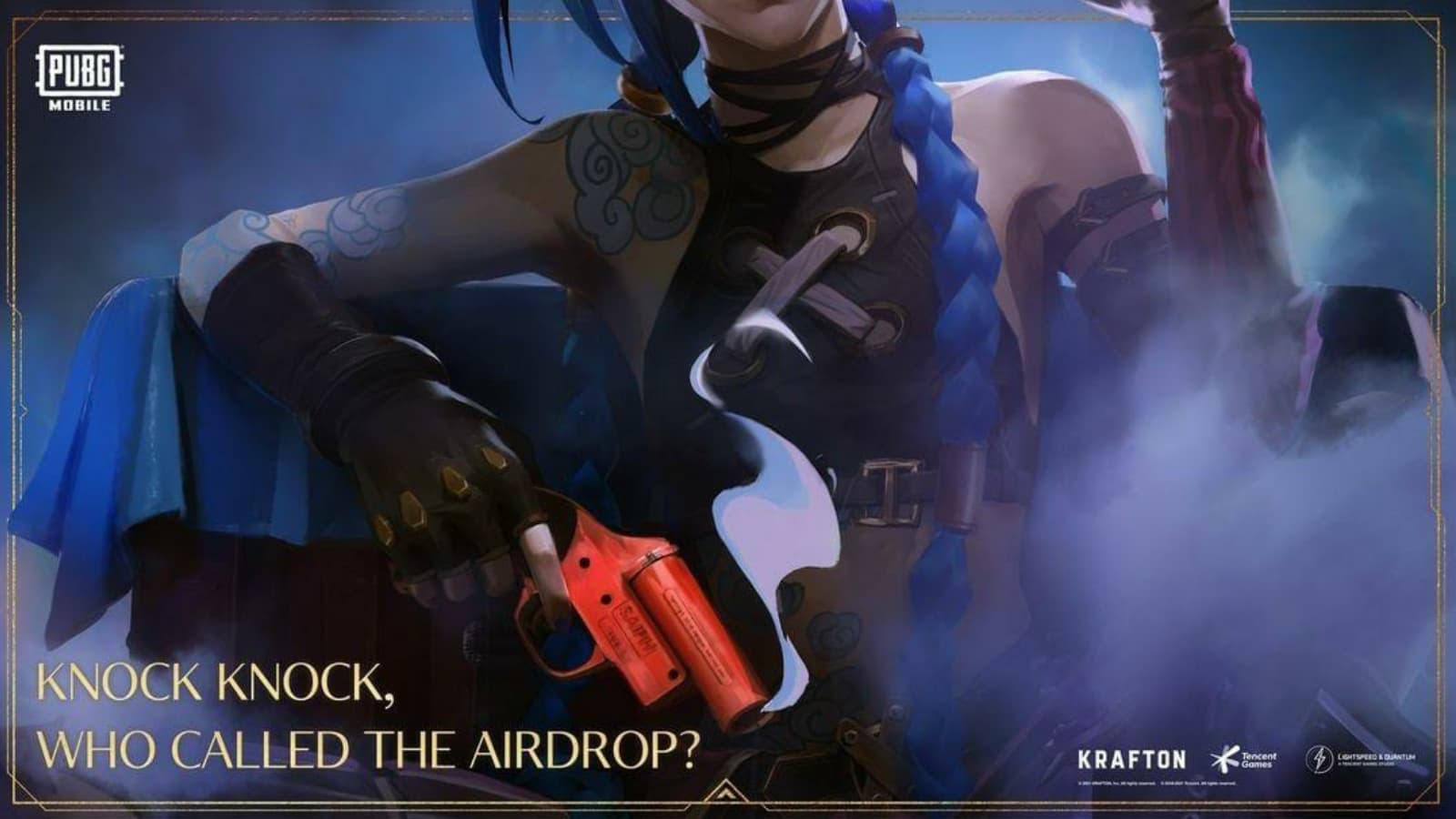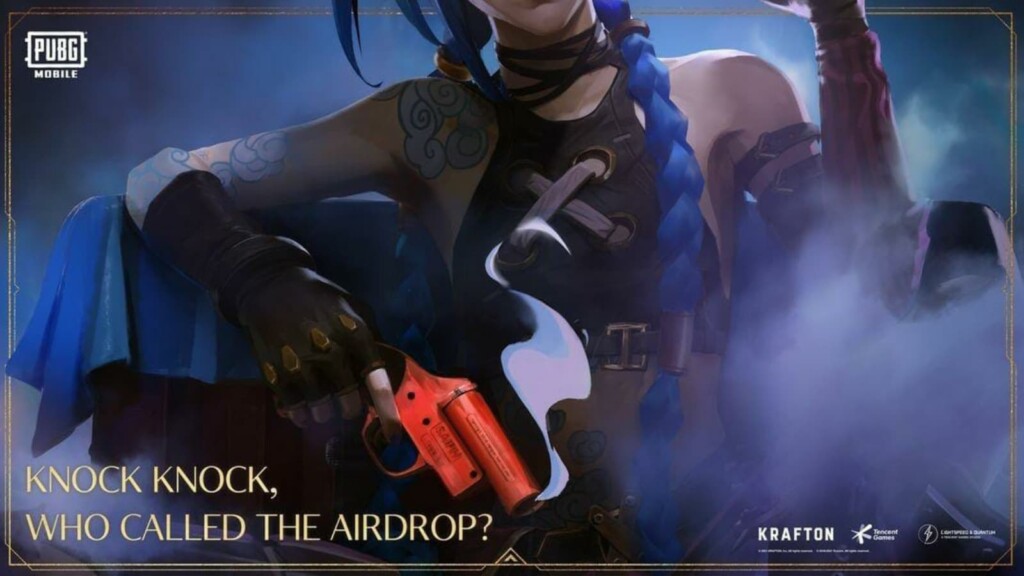 As of now, the teasers reveal that the mode will be available exclusively on Erangel map. Moreover the character Jinx will be seen on the map and the air drop will contain special Arcane items. Although these are based on speculations and players should wait for further updates.
Also Read: PUBG Mobile Pro League North America Season 2: XSet crowned as the champions, Ghost Gaming qualifies for PMGC 2021