After two closed alpha tests and a final technical test to check the stability of the game in different regions, PUBG New State has finally arrived in Play Store and App Store. Not only that, it is eventually becoming the latest sensation at the battle-royale community.
Krafton's idea of a futuristic battle-royale was hugely successful as more people are joining the PUBG New State community day by day. Even though the game saw some glitches and bugs after its arrival, its popularity does not seem to be ceasing as the game is setting new milestones every day. Today, the officials have announced that the game has crossed more than 20 million downloads and a free reward is waiting for the players.
PUBG New State clocks 20 million downloads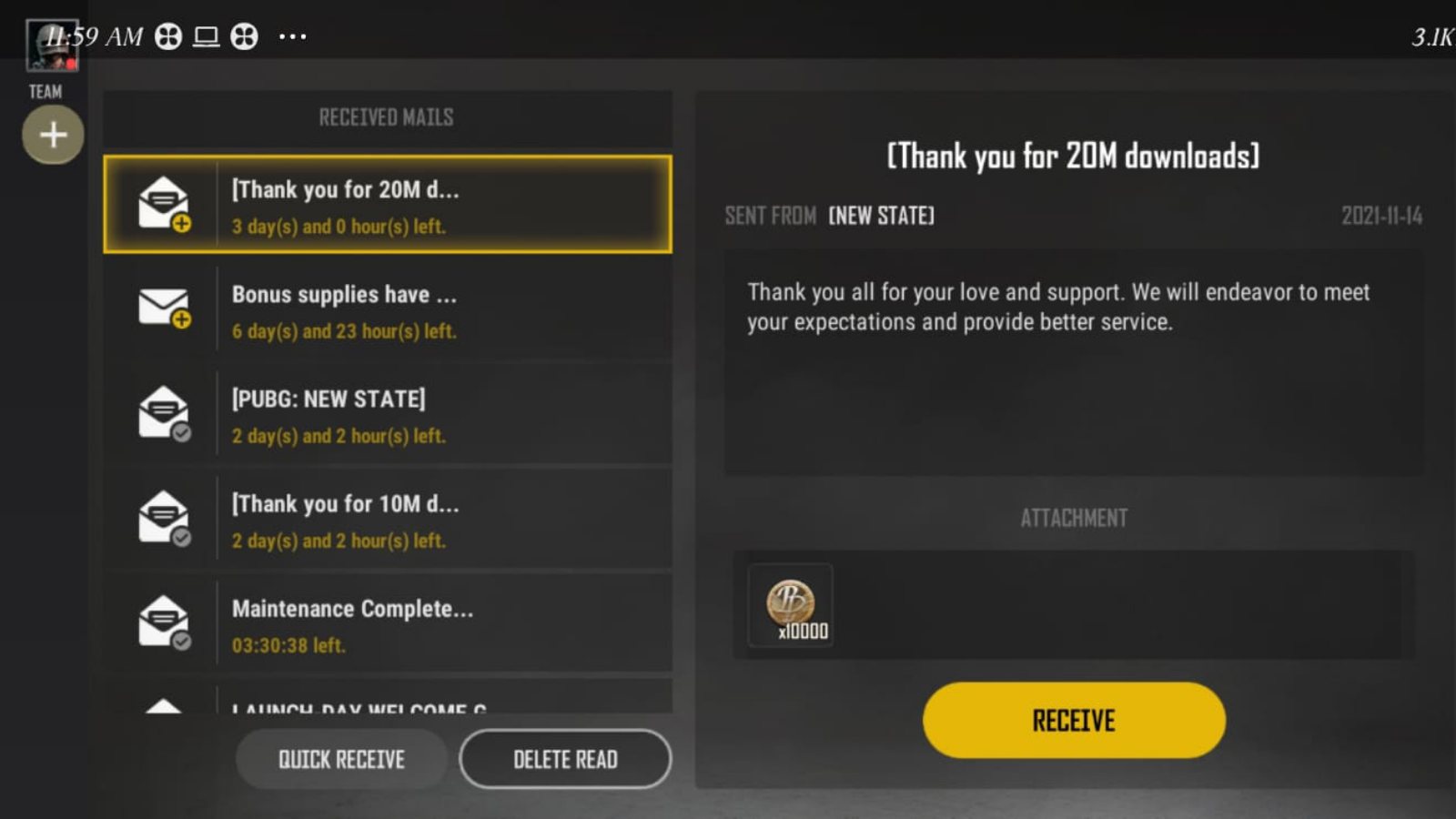 Starting from pre-registrations to downloads, the latest gaming venture of Krafton is achieving a major breakthrough by and by. It was released on 11th November,2021 for both Android and iOS users and ever since then, players have flocked in to download the game and feel the experience of modern battlegrounds and ultra-modern gadgets such as drones and hyperlines.
Related: Best PUBG New State sensitivity settings with code for low recoil
After facing server issues for a couple of hours, the developers decided to launch an optional update so that players can play the game without encountering any sort of trouble. As it stands now, the game is free from bugs and other issues, as a result, more players are allured to download the game. Today, the game crossed 20 million downloads on Google Play Store. To celebrate this, Krafton has given away a free reward.
Reward: BPx10,000
Players can claim the reward by checking their system mail and clicking on 20M downloads reward. The reward will be sent directly to the inventory of the players. As PUBG New State has a BP store, payers can use the BP (Battle Points) to buy various outfits, weapon skins and more.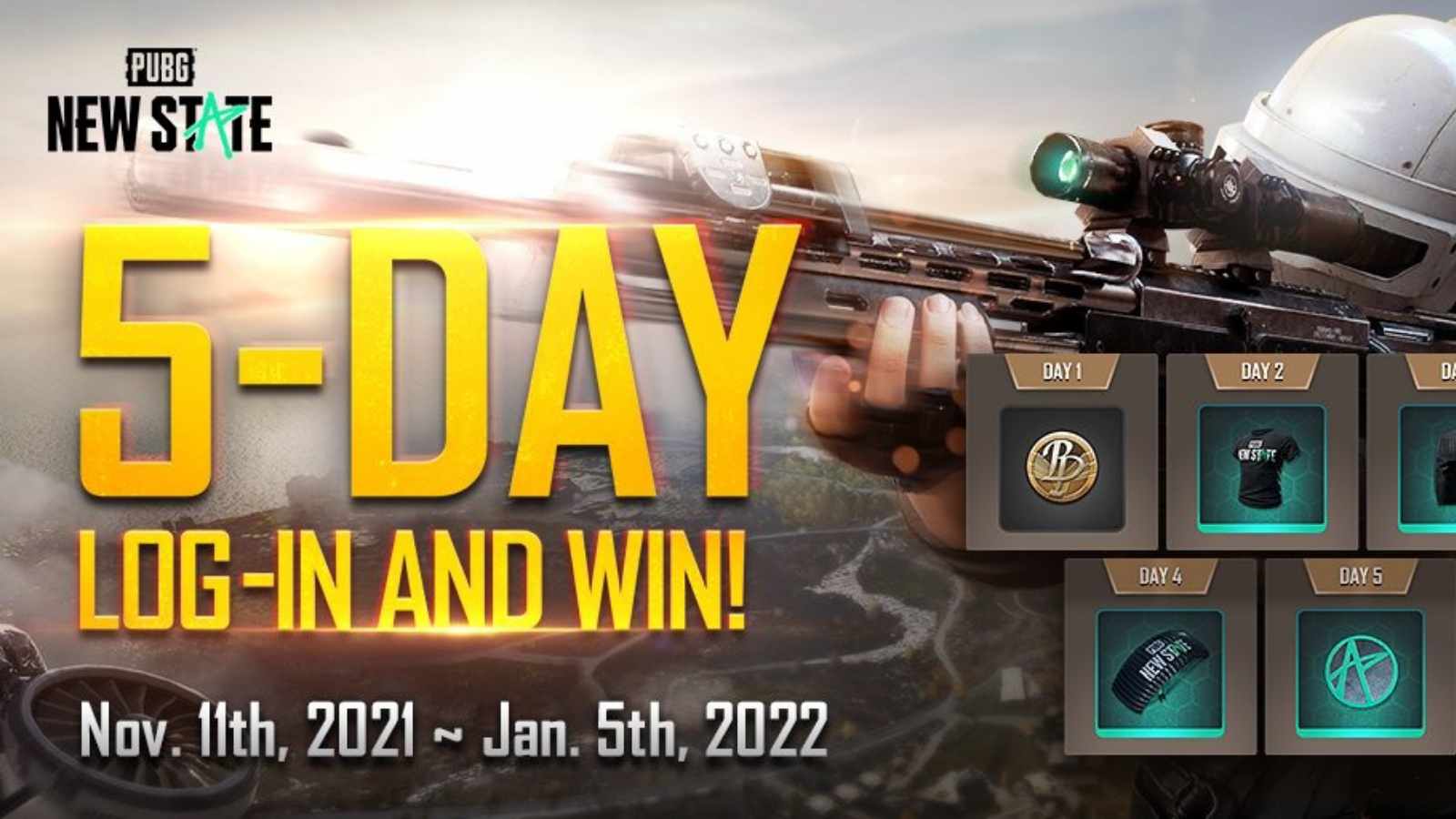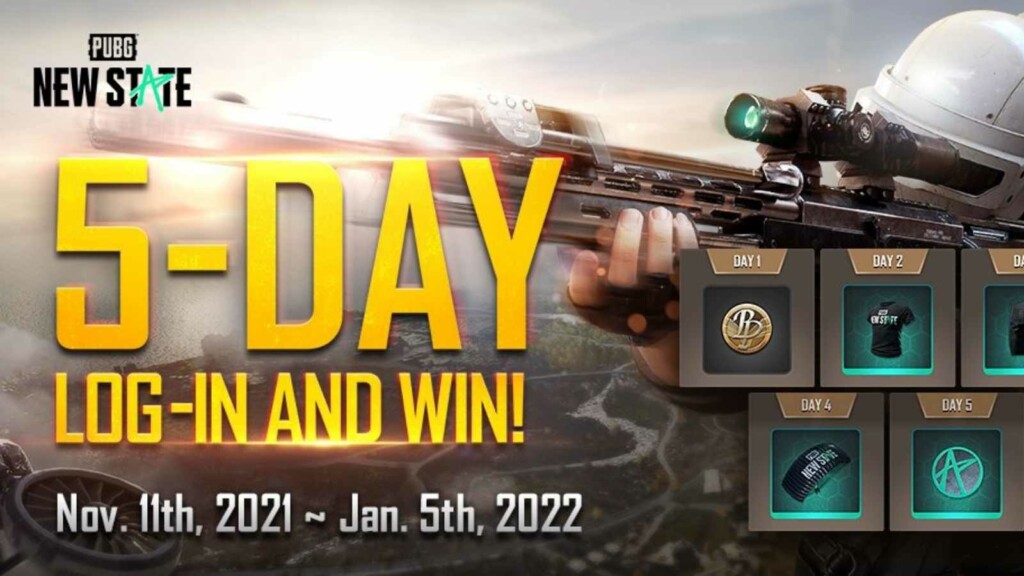 Apart from this reward, the officials have announced several events as a part of the global launch celebration. Under these events, players can claim free chicken medals, which can further be used for opening a variety of crates. A five day login events is currently going on which is giving away parachute skins and other accessories.
Day 1: 1,111 BPs
Day 2: 1 New State Logo T-shirt (Black)
Day 3: 1 New State Logo T-shirt (Black)
Day 4: 1 New State Logo – Parachute
Day 5: 1 New State Patch
Players just need to login for 5 days consecutively in order to obtain the rewards. This event will run in the game till 11th November,2021.
Also Read: Krafton disqualifies Team Hidden from PUBG Mobile Global Championship 2021, Warrior Esports to take the slot