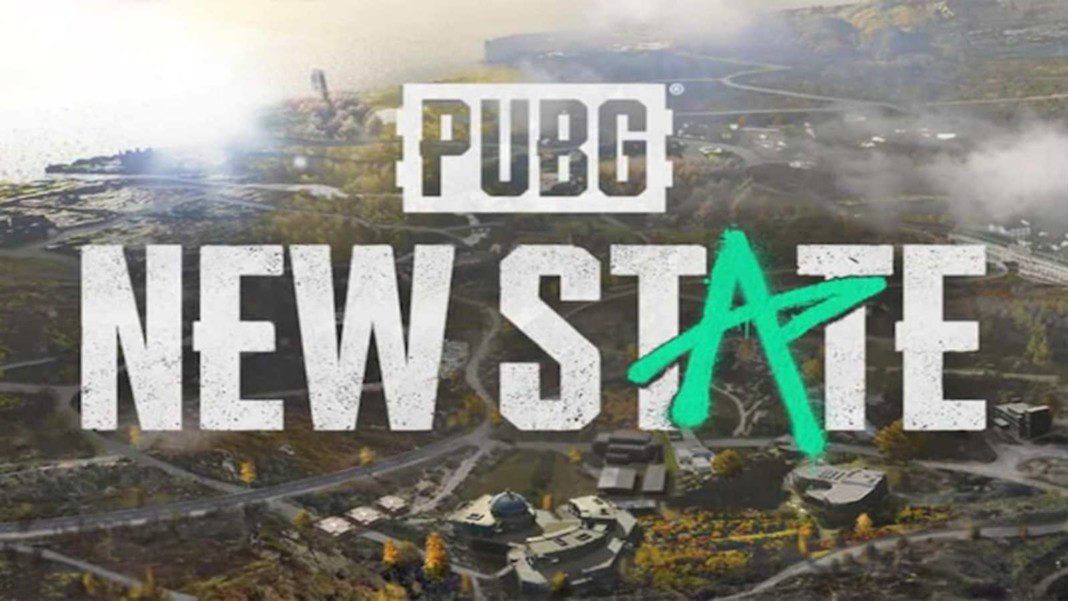 PUBG New State Maintenance Break: PUBG New State created a lot of hype before it's arrival as players were allured to try out the never seen before graphics. Unfortunately, players didn't have a satisfying experience after the game was released as they faced miscellaneous issues and bugs in the game.
PUBG New State, as the name suggests is Player's Unknown Battlegrounds modern outlook. The game comes with new maps, new features as well as ultra modern gadgets such as drones and riot shields. The game is available to play in Google Play Store and App Store, however, players might not be able to play the game today as Krafton has announced PUBG New State Maintenance Break.
PUBG New State Maintenance Break: All you need to know!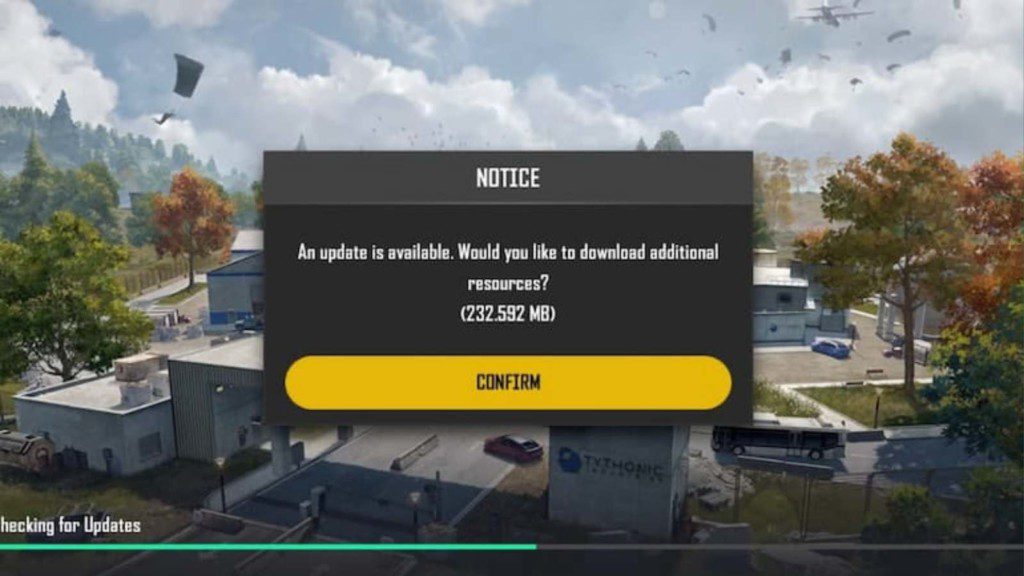 The futuristic battle royale game was released on 11th November and arrived much before it's scheduled release. Despite this, players were not able to play the game as the release was delayed by two hours. Within a few hours of the game's release, the developers announced maintenance breaks which disappointed many players who were eagerly waiting to play the game as Krafton's other games such as BGMI and PUBG Mobile are mostly ruined by hackers.
Related: Team Jonathan crowned the champions of BGMI Fall Season Face-Off
It now looks like that the series of breaks taken earlier by the developers were not enough as the plight of players didn't come to an end. Players kept on complaining about the lag issues and frame drops at low end devices. This compelled the devs to take another break so that the game can be optimised for a better experience. The latest PUBG New State maintenance break was announced yesterday and is currently going on. It was earlier scheduled to be conducted at 2:00 UTC but it had been delayed by three hours
Maintenance Time: 5:00 UTC (10:30 AM) – 9:00 UTC (2:30 PM)
Krafton has apologized for not bein able to meet the server demands and their failure to provide an optimal gaming experience. They have issued the following statement–
"It will be difficult to solve everything and meet the expectations of our community through one update. But we will continue to make vast improvements to the game and focus on providing more stable services in the future through updates. We will also work hard to keep our community a part of this entire process and keep you informed through notices and other channels."
NOTE: Maintenance schedule might be extended or taken down early
Players have been facing numerous issues at the game since it's arrival. Some players faced the server error upon opening the game whereas others complained of the following: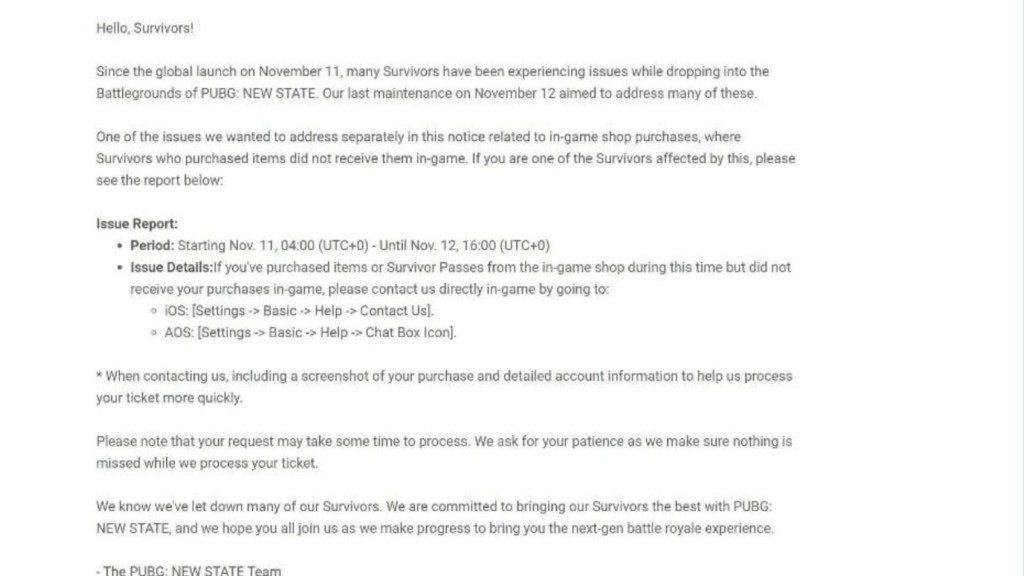 Freezing
Crashes
Server stability
FPS drops
Unresponsive reload button
Unresponsive follow feature
Chatting system anomaly
Purchases made from shop not being received
Abnormal colors in game
Unable to login from Facebook
Low quality graphics for iOS users
Krafton had earlier issued an optional update for Android devices which assured the players that PUBG New State can be played smoothly, however, that was not the case. As the latest PUBG New State Maintenance Break has taken the game down for a long time, it can be expected that the update will fix a lot of issues in the game.
Also Read: How to download PUBG Mobile 1.7 update on Android and iOS devices, step by step guide