PUBG PC 15.1 Update: PUBG Battlegrounds is back with another update which will be released in the live servers. Although, a specific date has not been given regarding the release date of the update, fans can expect the new features to be released soon.
When it comes to adding exciting changes with each update, PUBG is always on the forefront. Krafton believes in giving tons of surprises to the players and they are successful in doing so by bringing regular updates. In addition to that, the developers have also brought some exclusive offers and rewards for the players to celebrate Black Friday. In PUBG PC 15.1 Update, players will be able to see a new vehicle as well as some other features.
PUBG PC 15.1 Update Patch Notes
Map Service Plan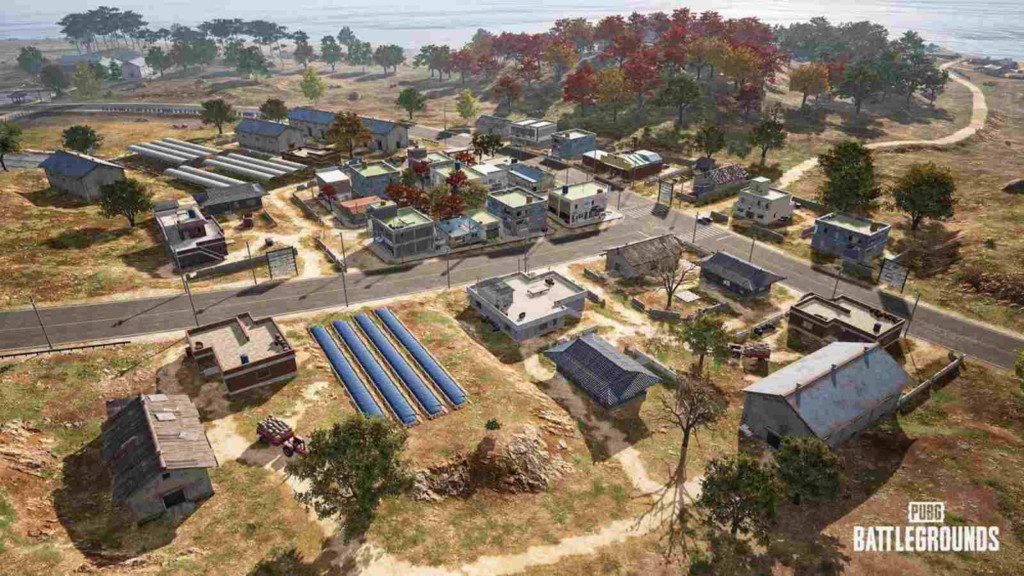 The developers have decided to add Taego in the map rotation for Season 15. The map service plan that was announced few days ago did not see an overwhelming response from the fans, therefore, Haven map will not be added in the map rotation. It has also been announced that the map service plan for Season 16 are currently in talks.
Related: Can PUBG New State be played on PC, here is all you need to know
New Vehicle: Mountain Bike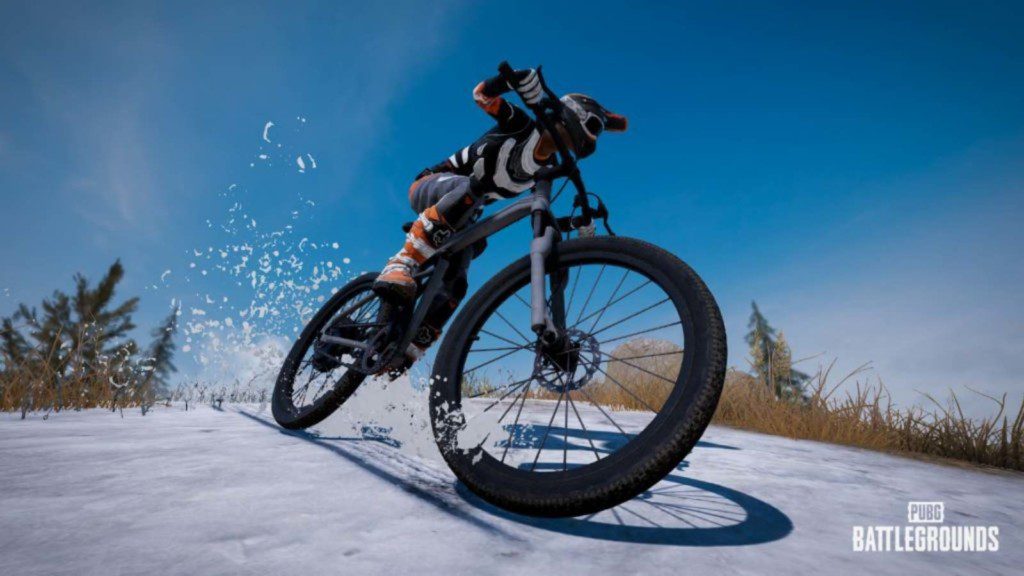 Fan requested Mountain Bike is here in PUBG PC 15.1 Update! Unlike other vehicles, the mountain bike will be a lootable item that will spawn in different locations of the map in its folded state. As the bike hardly makes any noise, it will be the coolest method of travelling in the map. What's more interesting is that the bike cannot be destroyed including your HP when you're riding. Sprint and jump feature has been added to add a realistic feature to the bike.
---
Weapon Balance Update
P90
P90 is an SMG that was recently introduced in the PC version of Player's Unknown Battlegrounds. PUBG PC 15.1 Update has brought several changes into the weapon
Increased horizontal and vertical recoil
Increased ADS deviation during full-auto burst
Lowered Care package ammo from 250 -> 200 bullets
Shotgun
Even after providing a heavy damage, players avoid using shotguns in PUBG. In order to compel the players to use the shotguns, the devs have made the following changes in the weapon:
Increased damage drop-off range to improve effective range by several meters per shotgun
Increased hit probability on short range
Increased Sawed-Off damage by 1
Decreased Sawed-Off pellet spread
LMGs
Light machine guns such as the newly brought MG3 is disregarded by the players as they continue to choose Assault Rifles. So here are the following changes made in the weapons:
Reduced recoil when shooting in crouch and stand
Increased Body Damage multiplier from 1.0 to 1.05
Increased M249 damage by 1
Increased MG3 damage by 2
Decreased MG3 horizontal recoil
SMGs
Sub machine guns are the most picked up guns after Assault Rifle, these weapons work effectively for those who are unable to control the recoil. However, players exchange it as soon as they find an AR.
Increased Head Damage multiplier from 1.8 to 2.1
Increased PP-19 Bizon weapon accuracy during ADS full auto firing
Decreased UMP45 Damage at longer ranges
Decreased UMP45 weapon accuracy during ADS full auto firing
---
Magazine Balance
The capacity of magazine attachments have been tweaked so that players are compelled to think strategically and attach their preferred mag. For instance, if players choose M416:
Default Magazine: 30 bullets
QuickDraw Magazine: 30 bullets and 60% faster reload
Extended Magazine: 42 bullets
Extended QuickDraw Magazine: 40 bullets and 15% faster reload
---
Vikendi Update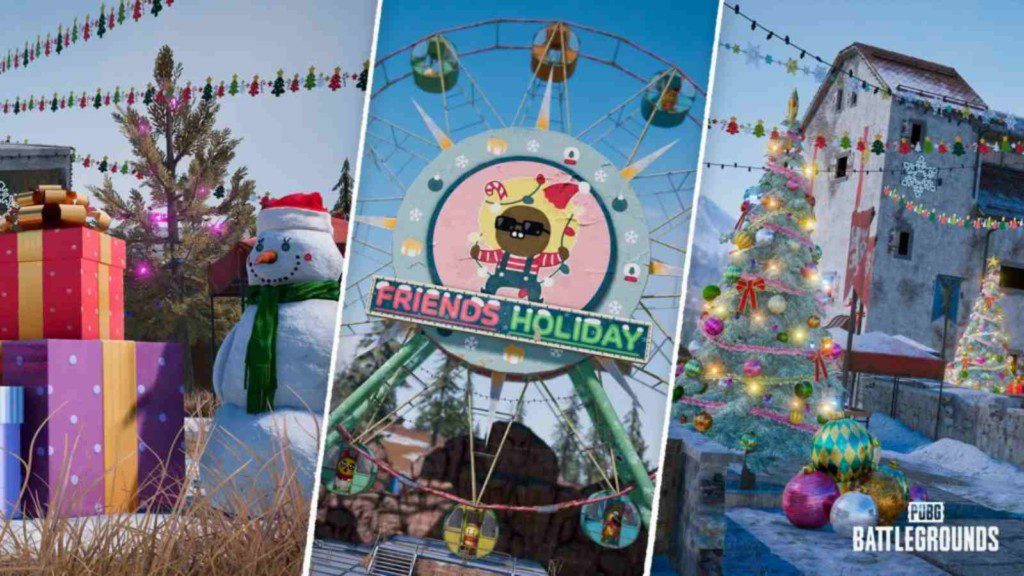 PUBG has collaborated with Kakao Friends and several collaboration items will be visible in the snow map Vikendi. Dino Land will be changed into Kakao Land with the billboards and ornaments of Kakao Friends. Along with that, Christmas theme and weather will be added in Vikendi.
---
Action Wheel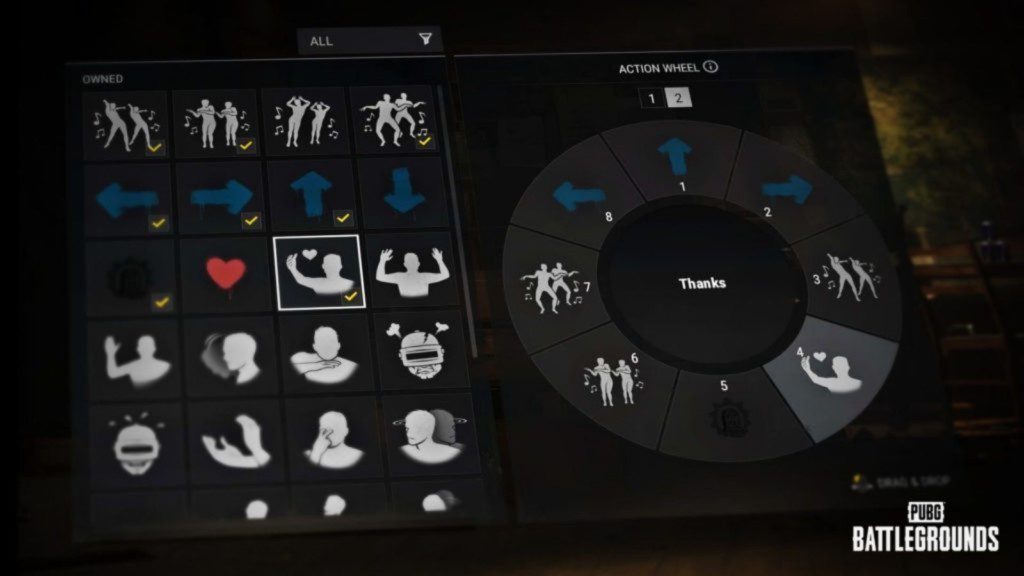 As players were not able to add all of their spray and emotes, the action wheel has been update where players can fit 8 emotes or sprays. Players can find the action wheel in the customized lab. When players in the lobby or in a match, players can use their mouse wheel to switch between the first and second action wheel.
Players can check the full patch notes of PUBG PC 15.1 Update here!
Also Read: PUBG New State surpasses 39 million downloads on Google Play Store and App Store