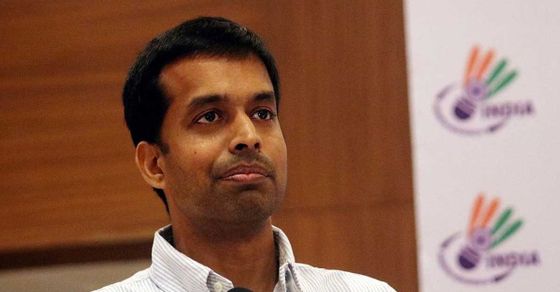 Gopichand Pullela has expressed his concern over the shuttlers, who are suffering losses due to lockdown especially small-scale participants.
Although Indian Badminton, Gopichand Pullela has been supporting his players online during the lockdown. He is deeply concerned about their form. He said, "if this continues for another month and a half, it will simply start testing the patience of the players," said Gopichand in an interview with Indian Express.
Gopichand said, "I have never been away from badminton for this long in the actual sense. Though lockdown gave him the time to introspect, to work on himself, players have suffered a big loss."
Also Read: Gopichand recommended Prannoy for the Arjuna award
Badminton World Federation (BWF) had suspended all the tournaments after the All England Open in view of the COVID-19 threat. Last month, BWF released their new calendar, around 40 tournaments will be played in 4 months. Indian shuttlers are yet to start their practice. The SAI has given permission to resume practice but State governments' are yet to give permission to open the courts.
 Gopichand said that players had got some rest in the first month but had started practicing online after that. Speaking with Indian Express, the 46-year-old said "There are two sides to the challenges that lie ahead for sportspersons. One is the physical aspect and the other is mental fitness."
Gopichand said, almost every player is physically fit but the difference will be in mental fitness. "Since the Olympic qualification and big events of the year are over, I think it's okay to come back a bit slowly," he further added.
Gopichand is starting an initiative, "Run to the moon" with Arjuna-winning athletes Ashwini Nachappa and Malathi Holla. The initiative aims to raise money for the coaches and small scale sports shop owners by travelling a distance of 3,84,400 KM's, which is the distance between the earth and the moon.
Also Read: Jwala Gutta faced it because her mother is from Chinese descent