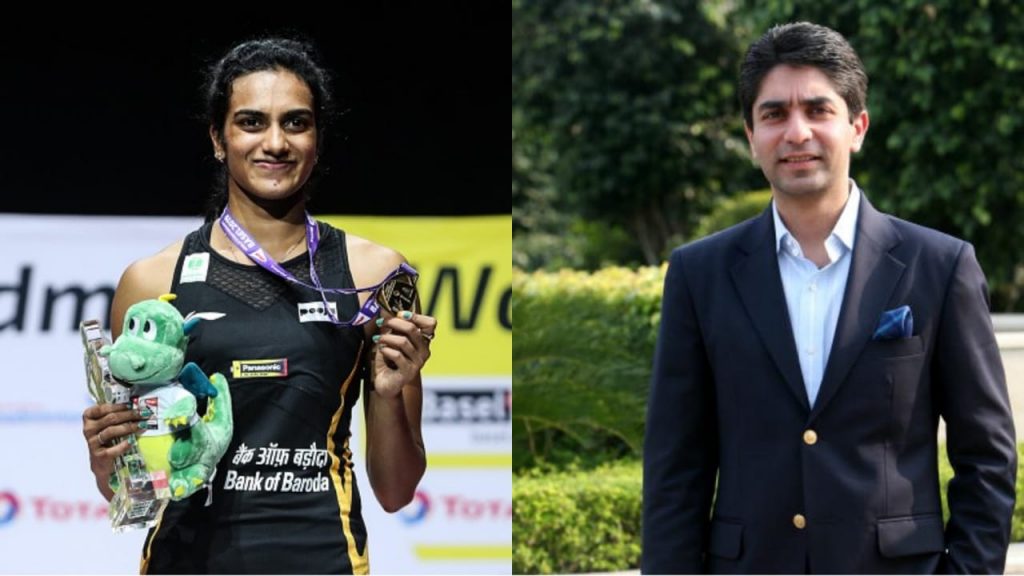 Indian former shooter, Olympic gold medallist- Abhinav Bindra and the shuttler PV Sindhu, Olympic silver medallist deliberated on the utmost importance of good coaches, who can understand the mindset of the players and address their specific needs to create more champions.
"I would say we need to have really good coaches, who analyse each player because every player's mindset is different, so he (the coach) needs to understand the player's mindset…," Sindhu said in a virtual session when asked what needs to be done to create more players like her.
"Because I might have a different type of game, I might have a different mental state, where (as) other players, for example Saina (Nehwal) or anyone, they might have different mental mindset, so you need to understand the player (properly) and accordingly change what he or she needs to be done."
Sindhu speaks high of future talent
The world-famous badminton player is confident of the young talent that will come in future. She said, "in a couple of years, there will be a lot more players who will represent the country and also get medals for the country."
"As far as I know, we (as a badminton team) have been getting really good infrastructure and all equipment that we need, so I am sure in couple of years (or) when I look five years down the line there will be lot more people playing for the country and doing really well," she added.
India's only individual Olympic gold medallist shooter Abhinav Bindra said things on the lines of including sports culture. He said, "… for us to really move ahead and maybe make a mark in the years ahead and somehow come to reaching our aspirations, winning multiple gold medals at the Olympics, … we have to try and really imbibe a culture of sports in this country," Bindra said at the virtual 'Wharton India-Economic Forum'.
"I do know that we are all very excited about the prospect of winning and all of that, but I think we have to really make sport a social movement in this county, we have to make more people just play sport for the sheer joy of playing sport," the 38-year-old said.
Bindra is now an entrepreneur but is still devoted to sports
"And when we do see that happening, performances in elite sports will automatically increase and it will become a by-product of that whole movement," Bindra added.
He still feel "a lot of work thus need to go in really making sports more accessible," which he later added.
"… when we have families going and involving themselves in sporting activity over a week-end, instead of going to movies or something like that, that's when real change will be triggered and that's when we will come closer to our aspirations," he said.
Also read: Three Indonesian badminton players found guilty of match-fixing; banned for life