The moment which all e-sports fans were waiting for finally came. After almost a year finally, a LAN event is going to happen in REYKJAVÍK, ICELAND.
After a series of multiple qualifiers and finals, the best 10 teams from around the world will be selected and these teams Qualified for VCT will face each other in the Master hosted at Laugardalshöll venue on May 24th-30th.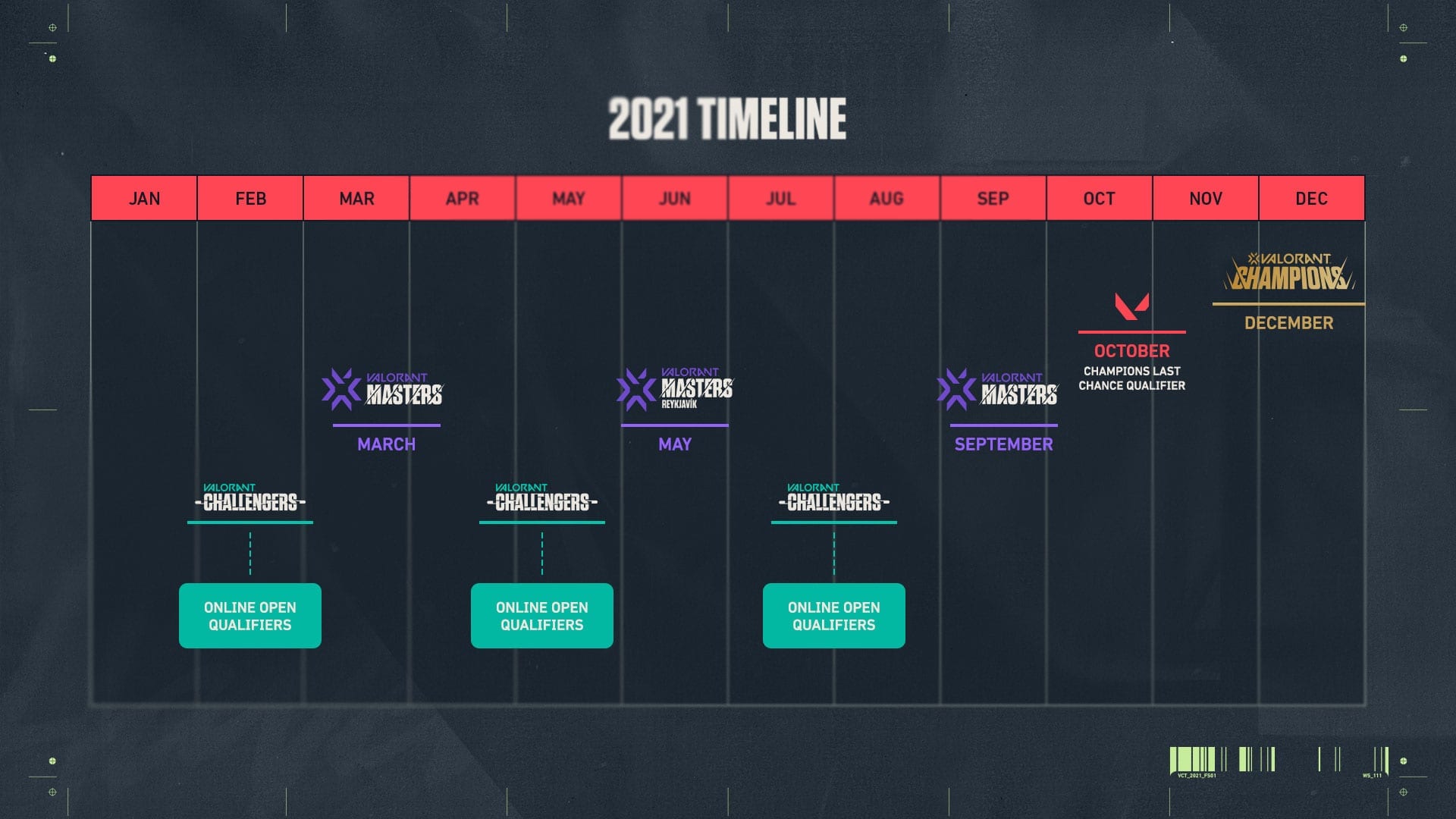 Regions and slots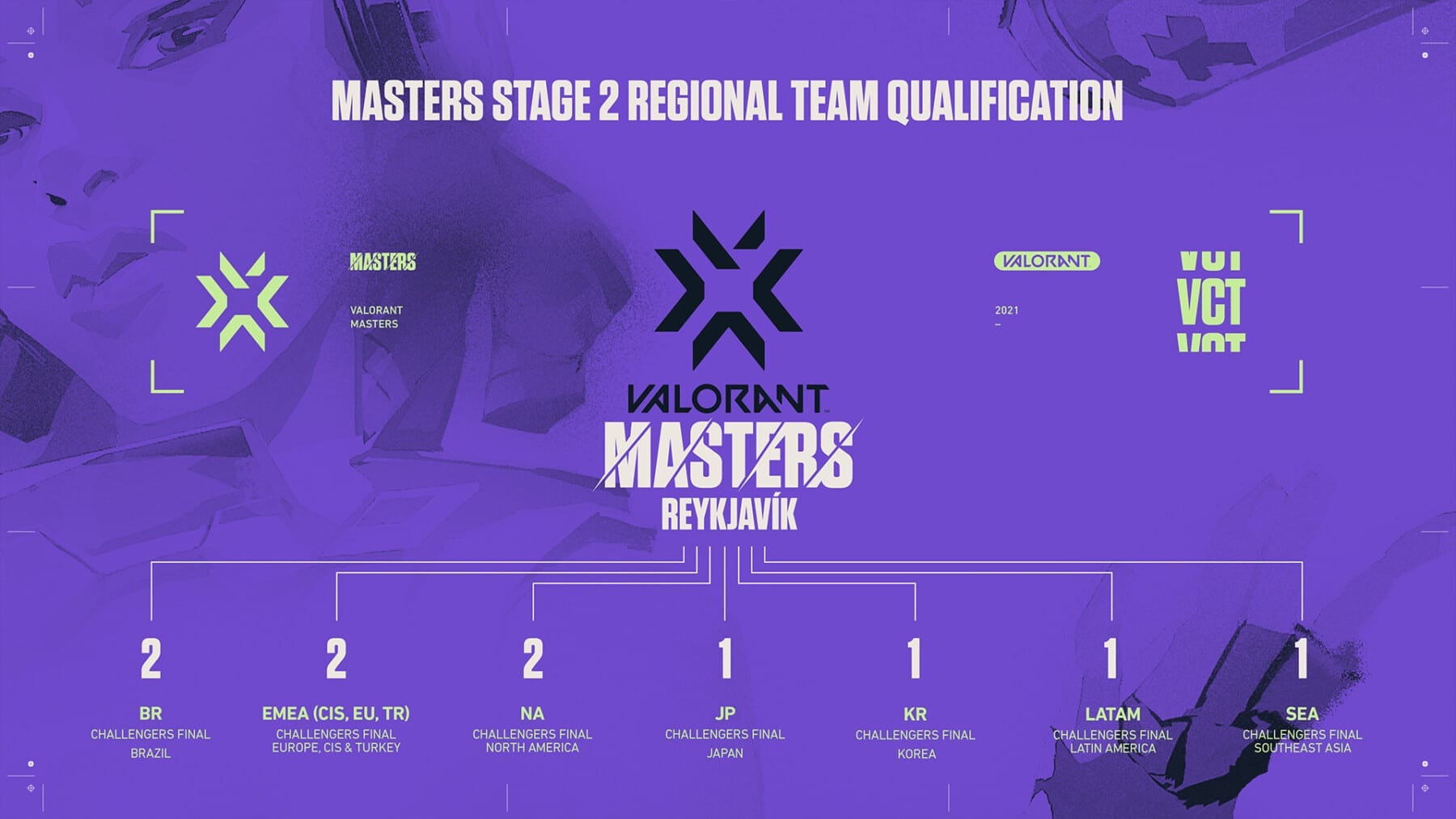 There are a total of 7 major regions for the VCT Stage 2 Masters Iceland are mentioned in Riot's website
Brazil, EMEA(CIS,EU,TR),North America will have 2 slots each
Japan, Korea, LATAM and South East Asia will have 1 slot each for this huge LAN event
Qualified Teams
North America and EMEA(CIS,EU,TR) already got their slots full. 4 extreamly talented teams qualified for the Masters Stage 2
Sentinels(North America)
After a breathtaking best of three against Cloud9 blue Sentinels booked their tickets to Iceland. Although they don't have their star player sinatraa in their team but they still climbed their way up with TenZ, ShahZaM, SicK, dapr, zombs.
Version1(North America)
The second team Qualified For VCT from the NA region is V1. Version1 managed to surprise everyone by winning against new but very skilled C9 blue in a best of 3. vanity, effys, penny, Zellsis, wippie successfully booked their tickets to Iceland.
Fnatic(EMEA)
Boaster, Derke, Doma, Mistic, Magnum the well-known European player finally get their big win and gets the slots for Teams Qualified For VCT Stage 2 Masters under the banner of Fnatic.
Team Liquid(EMEA)
With the well-known Aim God ScreaM by their side Jamppi, Kryptix, L1NK, soulcas confirmed their tickets to Iceland in a dominating way. And made clear that the rest of the teams should be scared of them.
NUTURN Gaming(Korea)
Nuturn Gaming made their spot in the VCT masters 2 from the Korea region. 5 extremely mechanically gifted players solo, peri, allow, Lakia and suggest dominated the Korean valorant scene with the help of their coach Jaemin.
Crazy Raccoon(Japan)
In the post-match interview, the IGL Munchkin of Crazy Raccoon said "Aggressive gameplay was the key to their success". Rion, Zephyr, Medusa, Neth along Munchkin will make their way aggressively to Iceland.
X10 Esports(SEA)
Under the guidance of coach 0bi, X10 Esports booked their tickets to Iceland with their brilliant roster of Crws, Foxz, sScary, Sushiboys, Patiphan.
Rest of the Regions
The spaces for Brazil and LATAM are yet to be filled.
Also Read: Aim Lab Partners Up With Valorant For The Valorant Champions Tour