World No. 2 Rafael Nadal's Charity Tour which is intended for young talents is finally set to start. The seventh edition of the tournament stopped four months ago, due to the COVID-19 outbreak.
The tournament will include young players in the categories U-12 and U-14 boys and girls. This tournament will be played in the International Tennis Club in Spain from July 18 to 26 and will house 330 young players who will be keen to showcase their potential.
The preliminary phase will take place on July 18, 19, and 20, and from Tuesday 21 the final phase will be held, which will conclude on Sunday, July 26 with the celebration of the finals and the awards ceremony.
The Rafa Nadal Tour by Mapfre is a solidarity circuit, where all the economic benefits go to the Rafa Nadal Foundation. It works to reinforce the integration and personal and social development of children and youth, in Spain and India.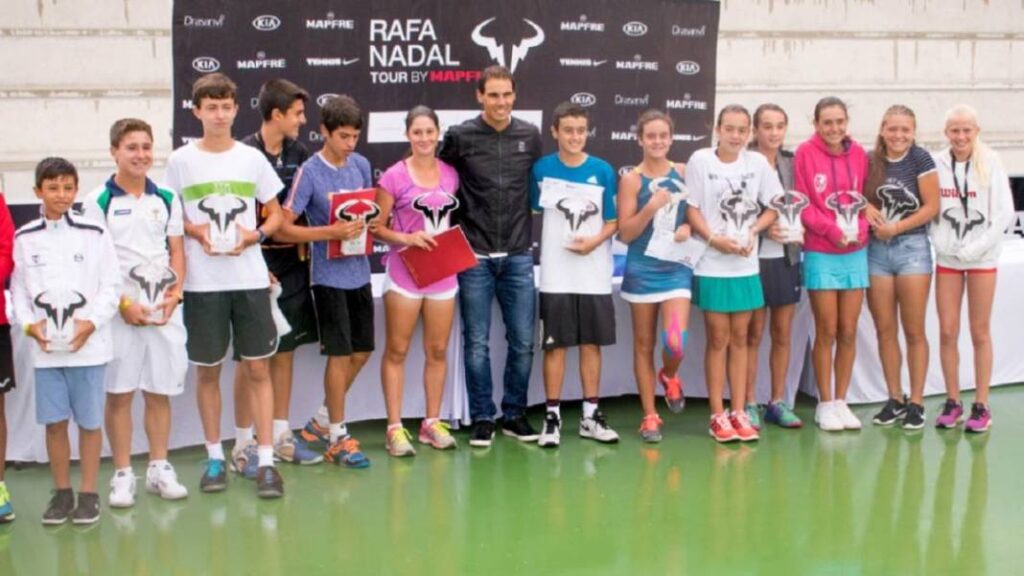 The foundation focuses its work on three areas: social integration of vulnerable minors, care for young people with intellectual disabilities, and promotion of sports talent.
The first three days of the final phase will provide the participants with the opportunity to take part in activities promoting sports values, the organization reported.
The seventh edition of this circuit, which returns to Madrid after a hiatus of two years, consists of six tournaments and a Masters. After the completion of the legs in Barcelona, ​​Seville and Madrid, the tournaments that had to be postponed due to the coronavirus crisis in Alicante (August), Valldoreix – Barcelona- (September) and Valencia (October) will be held.
Finally, the 32 classified youths (eight per category) will compete in November for the Masters in Mallorca, at the facilities of the Rafa Nadal Academy by Movistar.
Also Read He's not cocky, he's not arrogant: Students of Rafael Nadal's academy