Rafael Nadal is undoubtedly one of the greatest tennis players of all time. He has won 20 grand slams, single-handedly dominating the Roland Garros. The 35-year-old has done an incredible job of representing his country, having won the singles and doubles gold medal at the 2008 Beijing Olympics and the 2016 Rio Olympics respectively. Moreover, he has been a part of 5 Davis Cup-winning Spanish Contingent: 2004, 2008, 2009, 2011, and 2019. His aggressive style of play, along with complicated topspins have served him well on-court. Thus, it was no surprise that fans expected him to lead Spain to a 6th Davis Cup.
However, that will not be the case. Rafael Nadal retired from the second half of the year after being plagued by a persistent foot injury. This means that the Spaniard who went undefeated in the singles and doubles category in the last edition, will not be around to help his team. The vacancy created by Rafa's absence was filled by Carlos Alcaraz, who is currently ranked 32nd in the world. The teenager, who is now being dubbed as Nadal's potential successor, will be carrying the expectations of the defending champion team (the 2020 edition was cancelled due to the pandemic) on his talented but inexperienced shoulders.
"Means a lot to me" – Carlos Alcaraz on his maiden Davis Cup appearance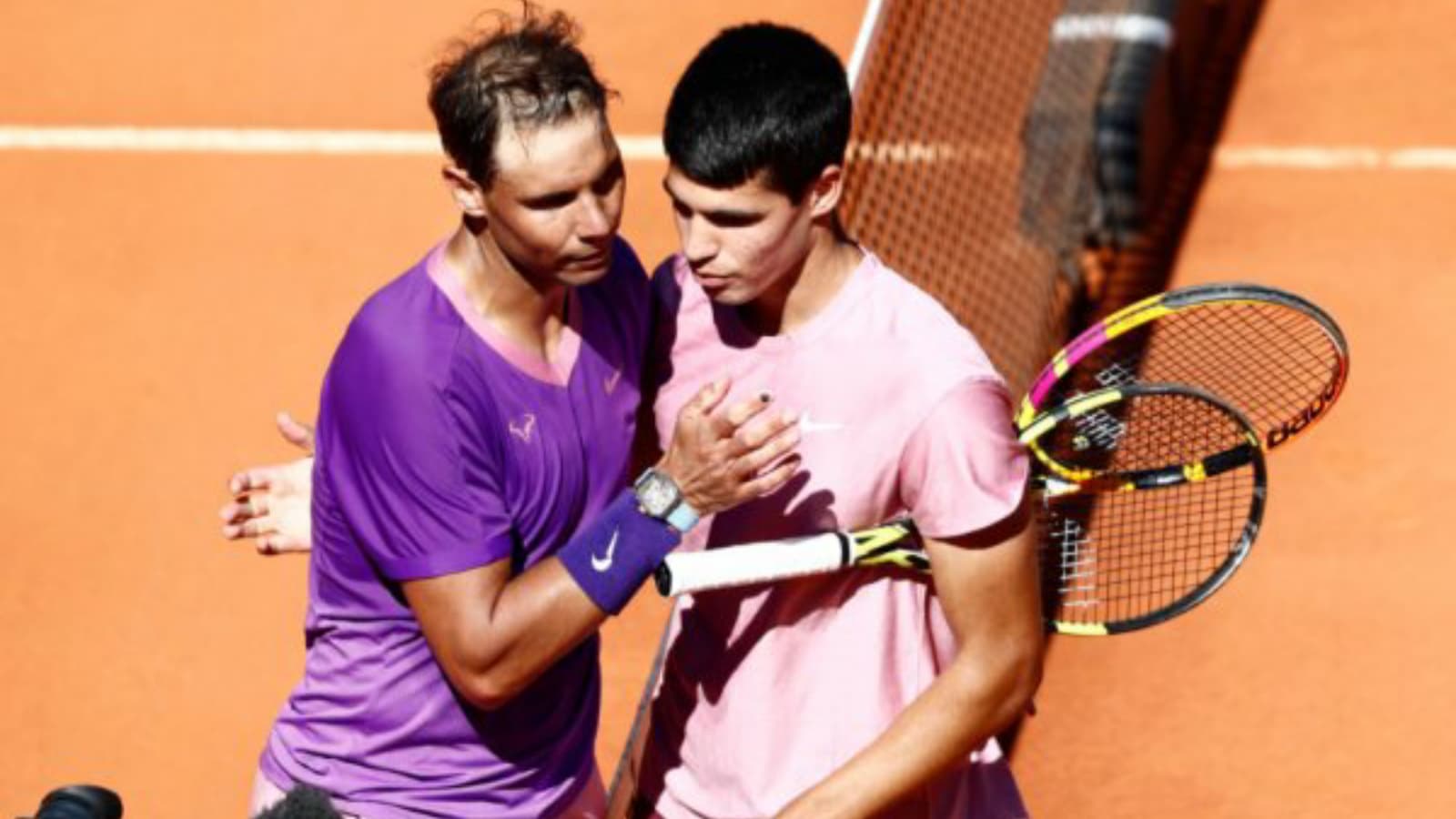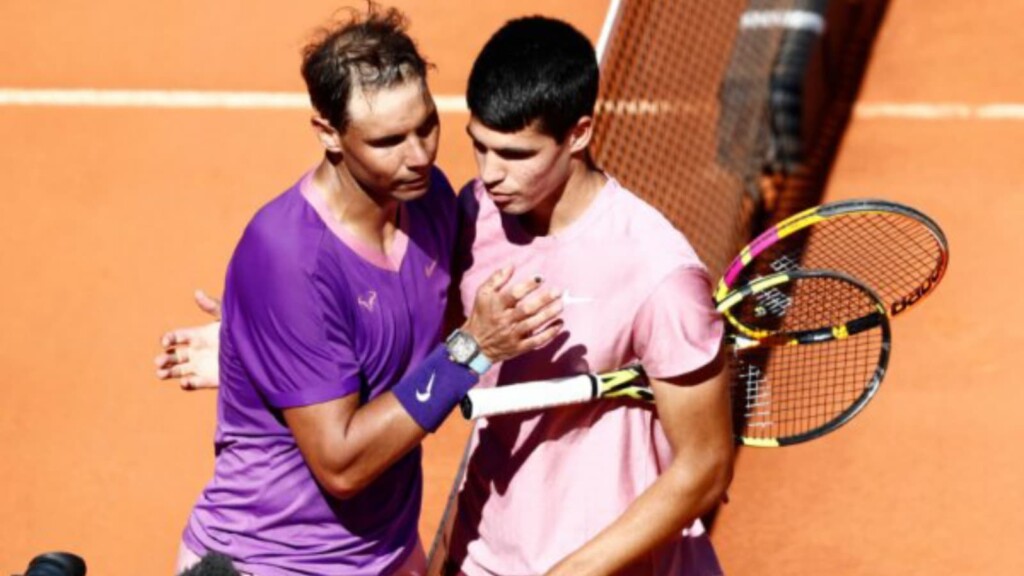 The 18-year-old Alcaraz is thrilled to be a part of the national team, and said "It means a lot to me to be able to represent Spain in the Davis Cup for the first time. When the captain told me I was going to play, I couldn't believe it. It was my dream since I was a kid and to be able to fulfill it at 18 is very special."
"We continue to have a very strong team" – Sergi Bruguera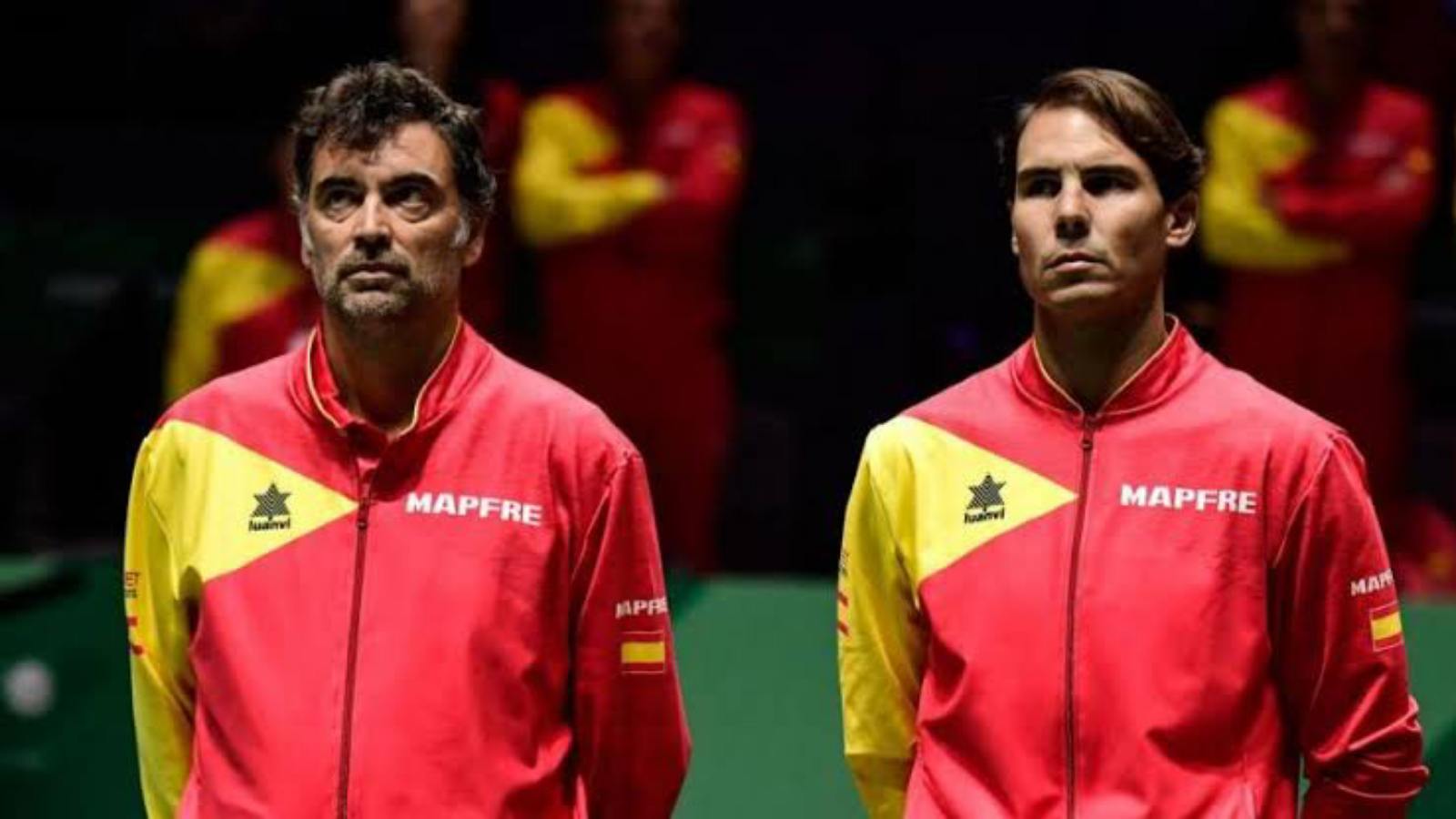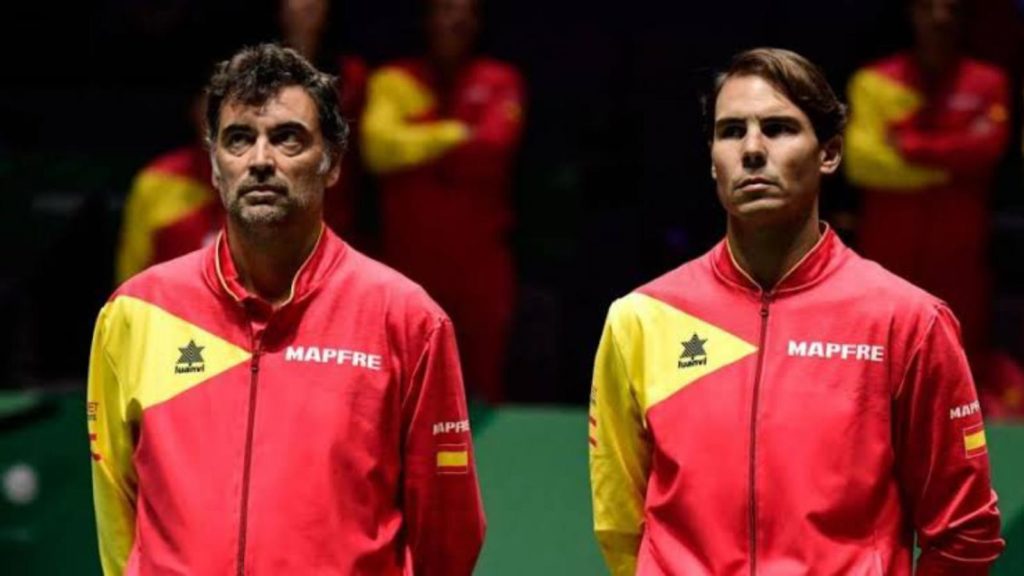 The Spanish national team is led by Captain Sergi Bruguera. He is a two-time grand slam champion and an Olympic silver medallist.
Bruguera recently spoke to the media, saying while Nadal's presence is a guaranteed advantage for any team, they cannot afford to wallow in his absence. He also reinforced his belief in Carlos Alcaraz. "It's true that in 2019 we had a big advantage. When you have Nadal on your team you immediately become the favorite, he's the best player in Davis Cup history, but he's not there, so we can't think about it. We still have a very strong team, several players were in 2019 when we were champions, so they are prepared for that. Now we have a new young star who is giving us a lot of stuff," he said.
Also read: "Medvedev: The Model" Twitter goes crazy as Daniil Medvedev stuns fans with a magazine-cover appearance with wife Daria