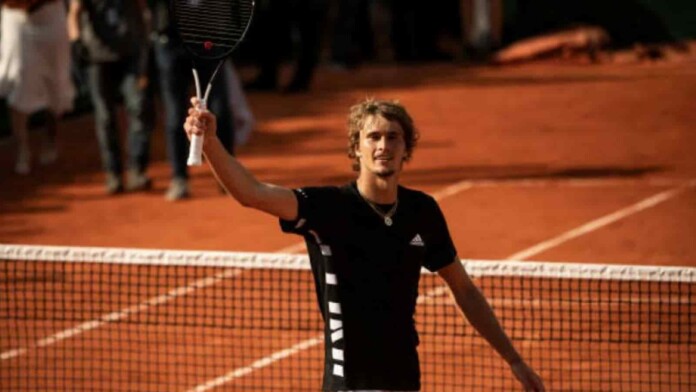 Rafael Nadal was knocked out in the quarterfinals of the Madrid Open, as he was defeated in straight sets by Alexander Zverev. The Spaniard's seven match wining streak on clay courts came to an end, as he lost 6-4, 6-4 to the young German. This was his third successive loss against Zverev in the recent past.
The 20-time Grandslam champion will now compete at the Italian Open 2021, where he was defeated in the quarterfinals last time around. As for Alexander Zverev, he will now Dominic Thiem in the semifinals of the Madrid Open 2021 on Saturday.
Alexander Zverev wins 6-4, 6-4
Alexander Zverev put up a dominant display, as he cruised past the five time champion in Madrid. The German served four aces during the whole match, but also had five double faults to his name. However, Zverev managed to win 82% of his points in first serve, whereas, Nadal managed a total of 62%.
Rafael Nadal had just two break point opportunities during the game, out of which he converted one in the first set itself. On the other hand, the young German had six break point opportunities, out of which he converted three of them. Nadal won a total of 56 points in the game, whereas, Zverev won a total of 65 points.
This will be a major confidence booster for Alexander Zverev who came into the Madrid Open 2021 on the back of an early exit at the Munich Open 2021. With the likes of Daniil Medvedev, Andrey Rublev, Stefanos Tsitsipas and Rafael Nadal out of the tournament, Zverev is now one of the favorites to claim the title.
Also Read: Lionel Messi congratulates Rafael Nadal on winning the Laureus award