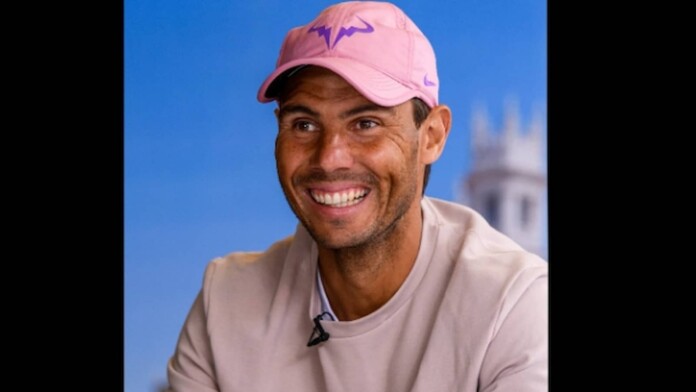 World No.2 Rafael Nadal is slowly but surely getting into his groove. The top seed is currently in the quarterfinals of the ongoing Madrid Masters and will take on Alexander Zverev today.
Although the Spaniard got off to a rough start in Monte Carlo, where he was downed by Andrey Rublev, the King of Clay bounced back in fine fashion in Barcelona, beating Stefanos Tsitsipas in three-epic sets for the title.
Carrying his momentum to the Spanish capital, Nadal is yet to drop a set in this tournament and looks an overwhelming favourite to win the title for the sixth time at Caja Magica.
Nadal wary of the Zverev threat
As he gets ready to take on the promising German, the 34-year-old, mentioned the threat that his opponent can bring to the court. "He is one of the best players in the world and hits 220km/h serves. He makes you struggle. But if I keep playing at this level, I will have chances."
Over the years, we have already seen how the 20-time Grand Slam champion has struggled to amass titles in Madrid, despite his clay court credentials. Faster court, coupled with altitude makes it tough for Nadal to control his shots. The top seed also mentioned early in the tournament about the high balls and the struggle to get the timing right.
The 24-year-old has big game, with a huge serve. He can consistently fire first serves over 200kmph. Moreover, Zverev can also pound his flat strokes to Nadal's forehand, which could trouble the Spaniard. Back in 2018, we saw how Zverev almost beat Nadal in the finals of the Rome Masters. If Zverev can maintain that level, we could be in for a big surprise later in the day.
Also read: 'Although I have beaten Rafa in the last two meetings, he remains the favourite', says Alexander Zverev