Rafael Nadal is one of the most decorated tennis players in the history of the game. With twenty Grand-slam titles he is tied with Roger Federer as the winner of most Grand Slams. Nadal's last appearance on tour was at the Australian Open 2021 where he lost  to Stefanos Tsitsipas in the Quarter-finals.
A thrilling match that Tsitsipas came back and won in five sets, scoreline 6-3 6-2 7-6 6-4 7-5 . After that though Nadal has chosen to stay away from the hard court and recover completely for the clay court season. Nadal will next be seen at the clay courts of Monte Carlo Masters. 
An eight year old Rafael Nadal joined hands with Uncle Toni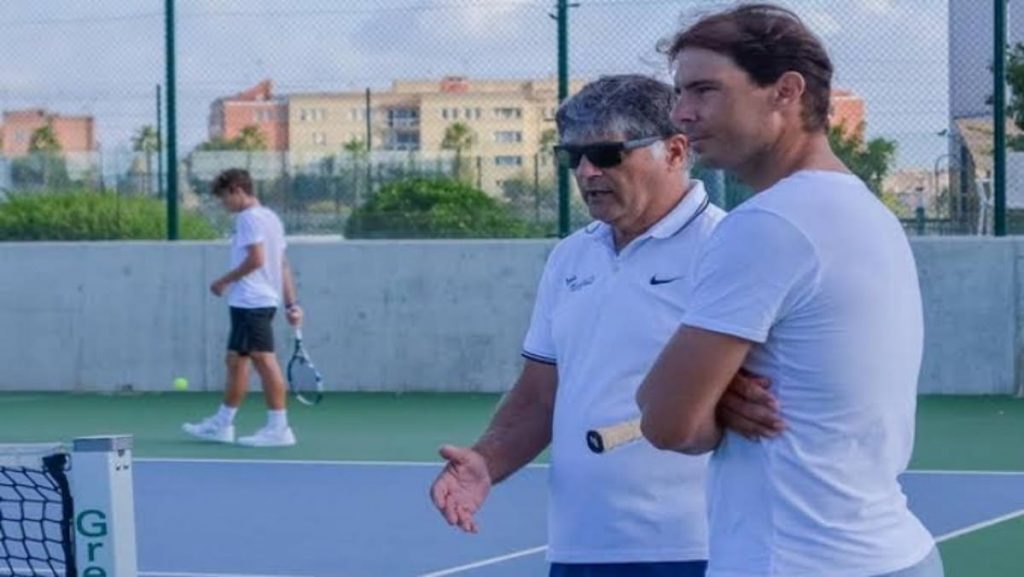 Rafael Nadal recalls the time when he joined the Manacor Tennis Club as a three year old. Nadal who originally hails from Manacor joined the club on the insistence of his uncle. Nadal said that by the time he was eight it was very evident that he had extraordinary ability with the racquet. That was the moment when Rafael Nadal and Toni Nadal decided they will work very hard and very seriously and achieve all the ambitious goals they had set for themselves. 
Nadal on Uncle Toni: "He was the coach of the Manacor Tennis Club, and when I was three years old, I started going there. When I was eight, it did seem that I had a little bit of outstanding qualities. We took things seriously, we had ambitious goals."
Nadal also gave full credit to all the people who have been by his side, guided him, taught him how to persevere, to overcome. Nadal said that he considers himself lucky to have the kind of people that he did by his side, people who helped him become the man that he is. 
Nadal continued, "If I had not had the people who would have guided me on the right path, then perhaps I would not have had that spirit of perseverance, of overcoming," the Spaniard concluded,  "I think I have been lucky to have the people by my side who have helped me."