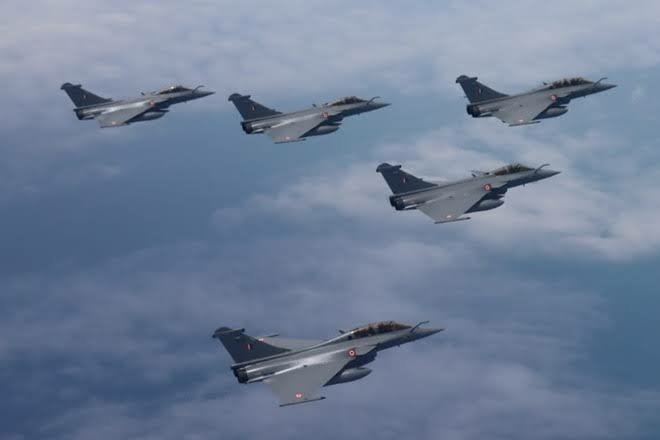 In historic moments for the Indian Air Force, the first batch of five Rafale fighter jets on Wednesday reached the Indian air space on its way to Ambala airbase from France, officials said.
INR 59,000 crore deal was signed for 36 Rafale jets as the remaining jets are planned to be delivered by 2022. Ambala residents and all citizens across the country were pleased after seeing the first look of the fighter jets.
Evaluating the importance of the occasion, tight security was deployed around the Ambala Cantonment when the jets paved their way to the Indian airspace.
"The Birds have entered the Indian airspace…Happy Landing in Ambala!" tweeted the Defence Ministry of India. The jets, piloted by IAF officers, made a stopover in the UAE, where France has an airbase, and eventually landed on the Indian soil on Wednesday.
Manoj Tiwary expressed his amusement towards Rafale jets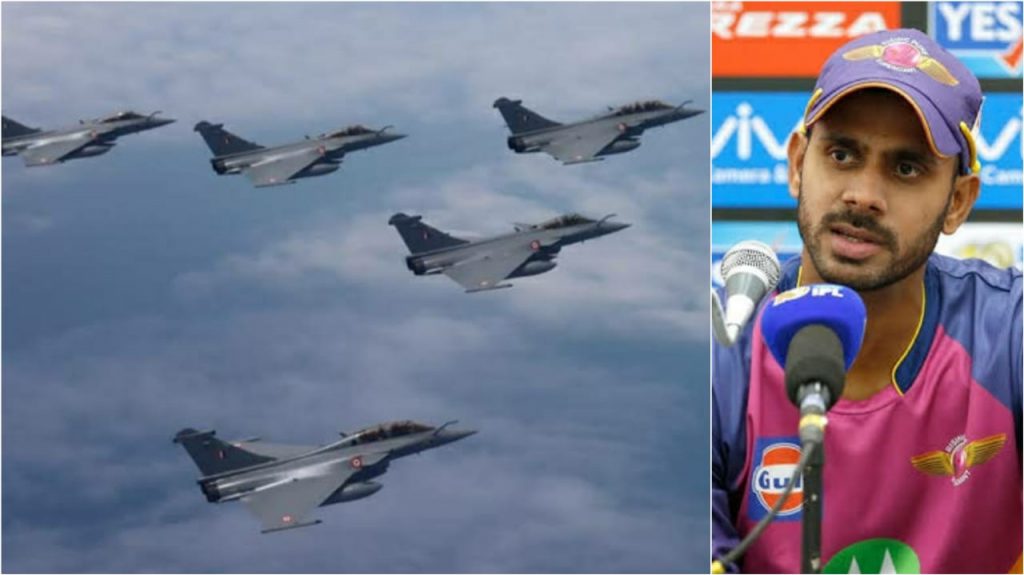 Along with many fans sharing their delight and excitement over the news, Indian cricketer Manoj Tiwary also expressed his happiness after Rafale jets landed in India.
Tiwary implied that it will be a boost for the Indian Air Force and labelled the historic event as 'earthquake' for the neighbouring countries.
"Earthquake of magnitude 8.5 has rattled our neighbouring countries wit no casualties after learning about #RafaleJets landed in INDIA Flag of India. Wat a boost for our Indian air force Fisted hand. I'm pretty sure that, there will be no provocation in near future from our neighbours," tweeted Tiwary along with a picture asserting Rafale jets' weaponry details.
The 34-year-old has played 12 ODIs and 3 T20Is scoring 287 and 15 runs respectively. Tiwary was last seen during Bengal's Ranji final, where his team loss against Saurashtra this year.
Also Read Yuvraj Singh – "Broady you're a legend!"