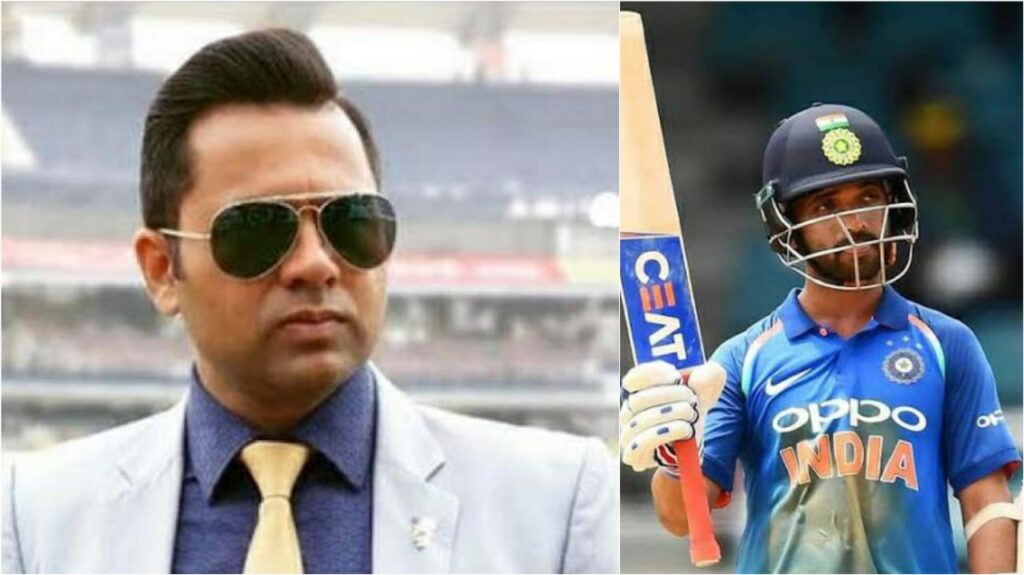 Although, Ajinkya Rahane has been a permanent name in the Test squad of India for some years now, Justice hasn't been done with him in the ODI's and T20's. Rahane, in the year of 2018 had some inconsistent performances in the limited-overs formats and after the series against the Proteas in 2018, Rahane was left out. It was that date till today Rahane hasn't played a single limited over a game against any country.
Former Indian Cricketer, now commentator Aakash Chopra feels the same.
On a session answering questions on his youtube channel, Chopra said, "His numbers at No. 4 were good. And at number 4, if you are giving good performances, consistently playing well and strike rate is also around 94, then why are you not giving him more chances? He was dropped all of a sudden, just like you remove a fly from milk. Why was something like that done? I feel he was hard done by. If India had become like England, that they will score 350 in every match, that is the only way they will play, whether it goes their way of not. We didn't do like that. We still play cricket in the traditional orthodox way. We still build the innings and pick a team that can score around 325, so Ajinkya Rahane would have fitted in that."
Also Read Ajinkya Rahane is ready to play IPL behind the closed doors
It could be said that Ajinkya Rahane was surely ignored for the number 4 spot for India, when they were desperately finding one ahead of the World Cup. In 2014, Rahane started to open in place of the injured Rohit Sharma and scored dwelling runs at the top. Even in the series against Australia and England, Rahane formidably stamped his authority on foreign soil.
It is just a matter of time as India's cricket campaign begins but the question is Rahane's presence not on the team, but on the field. Rahane has scored almost 3000 runs for India in ODI's out which 843 runs have been scored batting at No. 4 with an average of 36.65 in just 27 matches.
Also Read Nepotism doesn't matter in Cricket, says Aakash Chopra