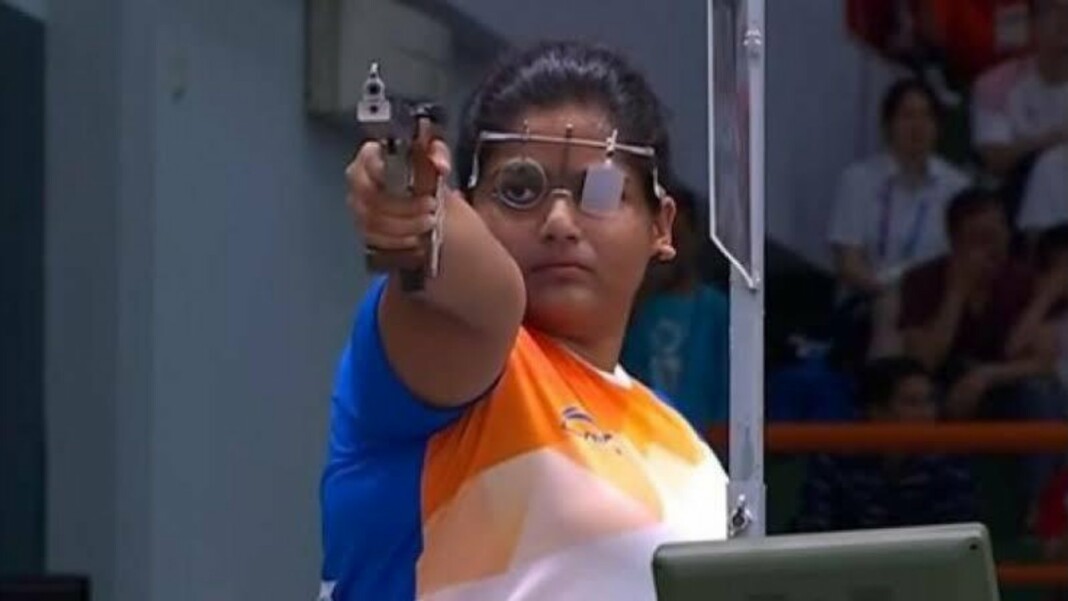 Experienced pistol shooter Rahi Sarnobat got India's third medal in the ISSF President's Cup by clinching silver in the Women's 25m Pistol competition.
India had previously won a silver and bronze from the Men's 10m Air Pistol event. The ISSF President's Cup held in Wroclaw, Poland, is the successor to the ISSF World Cup Finals in being the annual competition where only the world's top shooters are invited.
Rahi started off well in the 25m Pistol finals, being in the top three from the beginning of the match. She was second only to German Olympic finalist Doreen Vennekamp who led virtually from start to finish.
Rahi suffered a weapon malfunction during the 9th series while trying to catch up with Vennekamp. The malfunction ended any chances of a late fightback as the 31-year old Indian missed most of her shots after doing a pistol repair. Rahi ended with 31 points compared to Vennekamp's 33. She nevertheless did enough to keep herself ahead of 3rd-placed French shooter Mathilde Lamolle who herself got to the podium after a tense shoot-off against German Monika Karsch.
Manu Bhaker had a good start in the finals till a disastrous 6th series where she missed 4 out of 5 shots led to her elimination in 6th place. Others in the field included 2016 Olympic champion Anna Korakaki, Tokyo 2020 bronze medalist Xiao Jiaruixuan and 2016 Olympic bronze medalist Heidi Diethelm Gerber.
Both Rahi and Manu had qualified with identical scores of 583. Qualification was topped by Korakaki's 588-25x.
The cut-off score was 582-19x. India's Chinki Yadav finished 9th with 578-13x.
The President's Cup medal was a good result for Rahi Sarnobat who like other Indian shooters had an Olympics to forget. In Manu Bhaker's case the tournament provided another instance of unpredictability.
25m RFP Mixed Team: Manu wins gold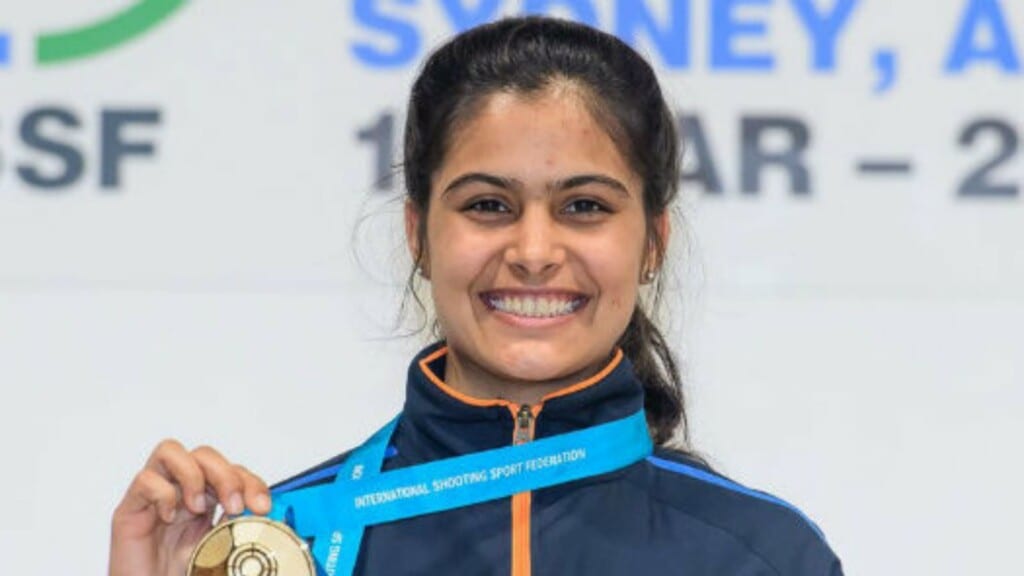 Manu may have struggled in the Women's 25m Pistol individual event but managed to win her second Mixed Team gold of the tournament after she and Turkish partner Ozgur Varlik defeated the Chinese-Estonian duo of Xiao Jiaruixuan and Peeter Olesk 9-7 in the non-Olympic 25m Rapid Fire Pistol Mixed Team competition.
Manu had previously won the 10m Air Pistol Mixed gold alongside Iran's Olympic champion Javad Foroughi.
The 25m RFP bronze was won by the German-French team comprised of Women's 25m Pistol gold winner Doreen Vennekamp and Men's 25m RFP bronze medalist Clement Bessaguet who defeated the Korean-German team of Kim Minjung and Oliver Geis 10-4.
The team of Manu and Varlik had qualified for the gold medal match thanks to a score of 366-5x for a 2nd place finish in Qualification Stage 2.
The team of Chinki Yadav and Peru's Marko Carillo also qualified for Stage 2 but the duo crashed out in 8th place with a score of 337-5x.
Men's 25m Rapid Fire Pistol
China's Li Yuehong was in stunning form in the President's Cup, nearly scoring World Records in both finals and qualifications. The 2020 Olympic bronze medalist topped qualifications with 592-32x and won the gold medal with a score of 36 in the finals.
Reigning Olympic champion Jean Quiquampoix of France tried his best to match the Chinese but ended up 2nd with a score of 34. His compatriot Clement Bessaguet was 3rd. Germany's Christian Reitz who had won gold in Men's 10m Air Pistol earlier finished 4th in his pet 25m RFP event.
Men's 50m Rifle 3 Positions
Ukraine's Serhiy Kulish defeated Russia's Sergey Kamenskiy by a one-sided scoreline of 10-0 in the Men's 50m Rifle 3P finals. Kamenskiy had won the silver medal in the 2020 Tokyo Olympics where Kulish had finished 8th.
Croatian Miran Maricic who had finished 6th at the Olympics won bronze in Wroclaw. India's Aishwary Pratap Singh Tomar was also invited for the tournament but declined due to fitness issues.
Women's 50m Rifle 3 Positions
American Olympic finalist Sagen Maddalena defeated compatriot Mary Tucker by a scoreline of 10-8 in the Women's 50m Rifle 3P finals. Olympic 4th place finisher Jeanette Hegg Duestad of Norway won bronze.
Anjum Moudgil, the only Indian rifle shooter at Poland, failed to make it to the final rounds after finishing 9th in Qualification Stage 2.
50m Rifle 3 Positions Mixed Team
Sagen Maddalena won her second gold of the day as she and Hungarian partner Istvan Peni defeated the German-Belarusian team of Jolyn Beer and Yury Shcherbatsevich by a scoreline of 31-13. The team of Duestad and Kamenskiy won bronze after beating the team of Tucker and Kulish 32-28.
The team of Anjum Moudgil and Croatia's Petar Gorsa finished 9th in Qualification Stage 1 with a score of 878-42x and did not progress further.
With this, the inaugural ISSF President's Cup in rifle/pistol concluded. All the gold medalists at Wroclaw were given the Golden Target award. India finished with 2 silvers and 1 bronze if not counting the 2 golds won by Manu Bhaker in the multi-nation Mixed events. The President's Cup in shotgun had taken place in Cyprus in October 2021. No Indian was invited for that tournament.
While no where close to the highs of the 2019 ISSF World Cup Finals, Wroclaw 2021 provided a confidence boost for Indian pistol shooters in particular after the Tokyo debacle. Now it's up to the NRAI to target even better results in next year's Asian Games.