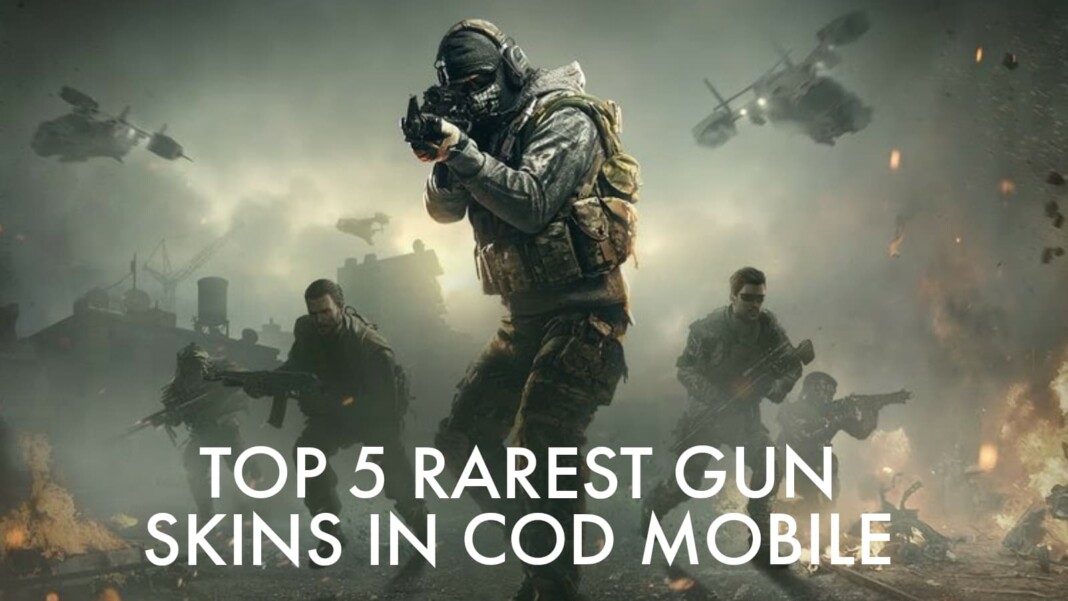 Call of Duty provides an arsenal of weapons to the players ranging from melee weapons to pistols. Not only that, we can also customize our weapons and apply skins to our guns to make them look attractive.The skins range from rarest gun skins in COD Mobile to very easily available gun skins. In this article we have focused on the rarest gun skins in COD Mobile.
COD Mobile offers the players with PVP multiplayer modes like Team Deathmatch, Frontline, Free For All, Search and Destroy etc. It also provides Battle Royale as well as Sniper gameplay. As we know that in a Battle Royale game, the most crucial commodity is the weapon. When we talk of weapons, players seek to customise their weapons by applying new gun skins. These do not change the core gameplay but offers simple buffs to the weapon itself, rendering them an astonishing outward appearance.
Down below, we have mentioned some of the rarest gun skins in COD Mobile
5 rarest gun skins in COD Mobile
1. CR-56 AMAX – Red Death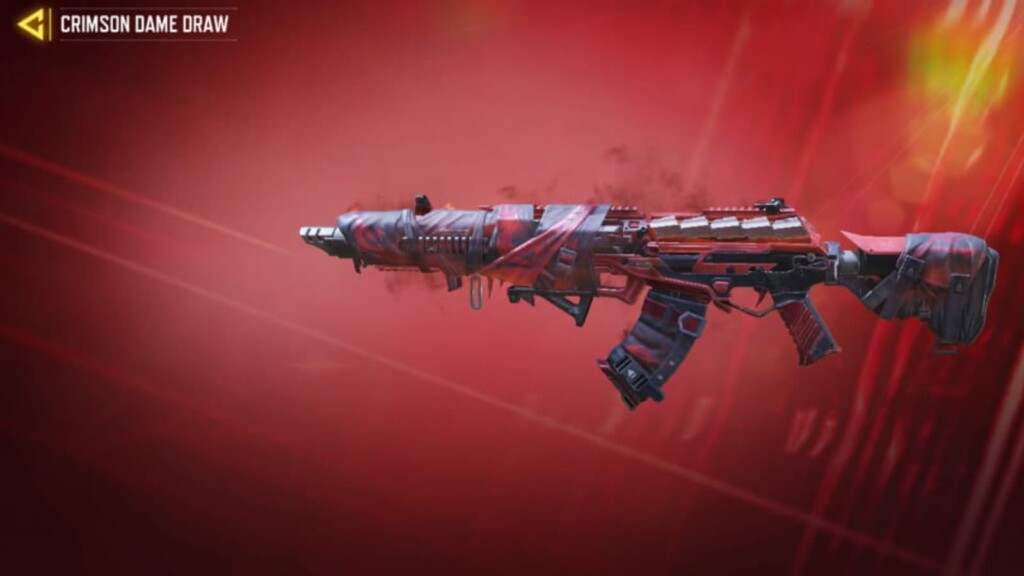 The CR-56 Amax weapon is considered as one of the best assault rifles in COD Mobile and the Red death skin makes it look more appealing. The skin is available in the Crimson Dame Draw where players have to spend 10 CP ( COD Points) which is the in-game currency. This weapon skins emits smoke out of the weapon as you defeat more enemies. The mixture of red and black colour with a smoky effect gives it a unique look.
Related: COD Mobile Season 5 Release Date: Deep Water Details
2. Locus – Neptune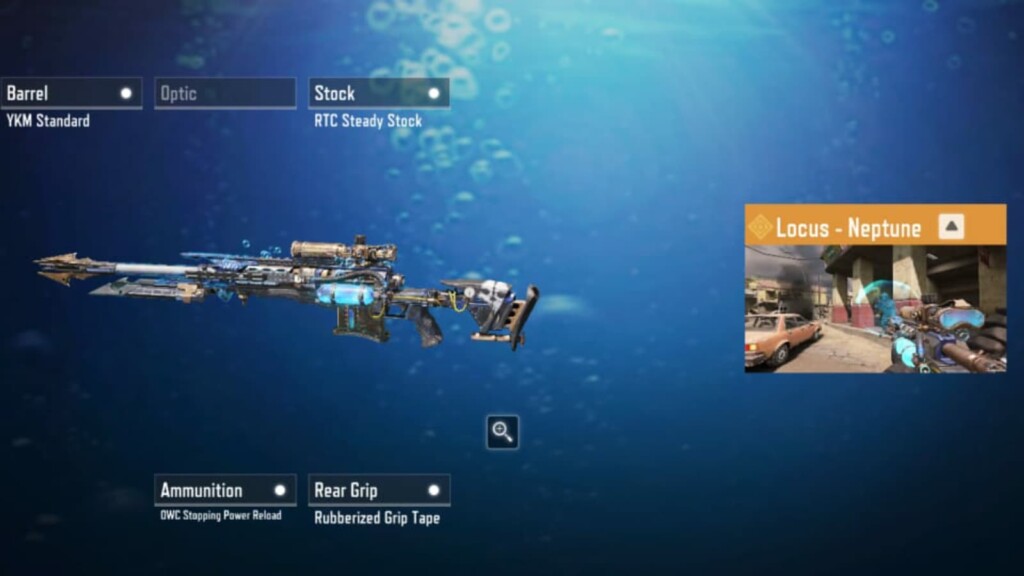 The Neptune skin of Locus Sniper Rifle is another rare weapon skin which can obtained from Rising Tides Draw. Very few players were able to get this unique weapon skin. Locus is one of the most accurate sniper rifle in COD and which makes this skin, the most sought after gun skin in COD Mobile. As players advance in their game, defeating more enemies, this weapon skin emits bubbles on the outside which makes it look quite marvellous.
3. GKS – Tactical Unicorn
This weapon skin in certainly one of the most beautiful skins in COD Mobile. This skin was available in the Tactical Unicorn Draw and is currently not available in the game. Along with Tactical Unicorn GKS, various other weapon skins were available in this lucky draw. The unique feature of this rare weapon skin is that the enemies killed will be shrouded with fireworks and the weapon will change its appearance.
4. HBRa3 – Dragon Dance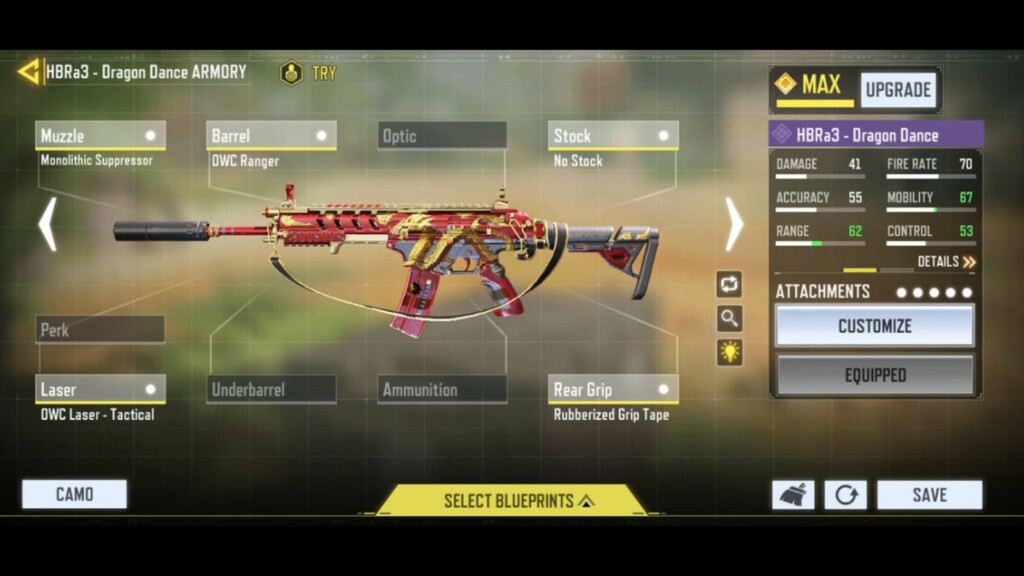 HBRa3 is a good choice for those players who are unable to control the recoil of the gun as this gun provides much stability. The Dragon Dance skin was available for a very short period of time i.e during a holiday season so many players were not able to get this rare skin. The dragon's image over the red color of the weapon makes the weapon look more charismatic.
5. MSMC – Space Station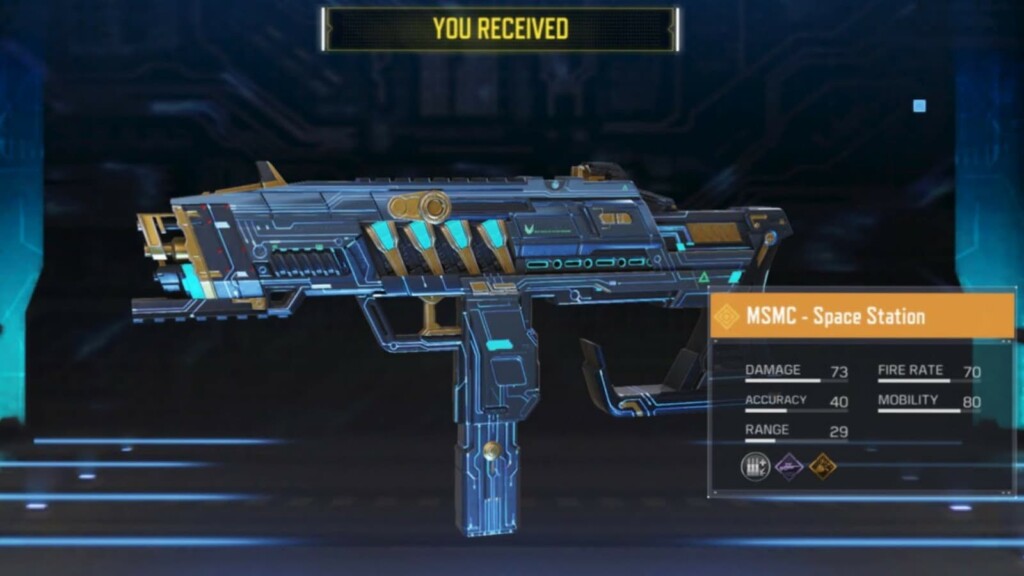 MSMC is an automatic weapon in COD Mobile with a high fire rate and excellent accuracy. This rare weapon was only available in a Lucky Draw Event where players had to spend CP. Unfortunately, very few players were able to obtain this gun skin. One of the most unique feature of this weapon is after defeating an enemy through this weapon skin, the enemies seem to digitize.
These are the Top 5 rarest gun skins in COD Mobile. Do you own any of them? Let us know in the comment section here.
Also Read: COD Warzone: The Best AK47 Warzone Loadout with Details