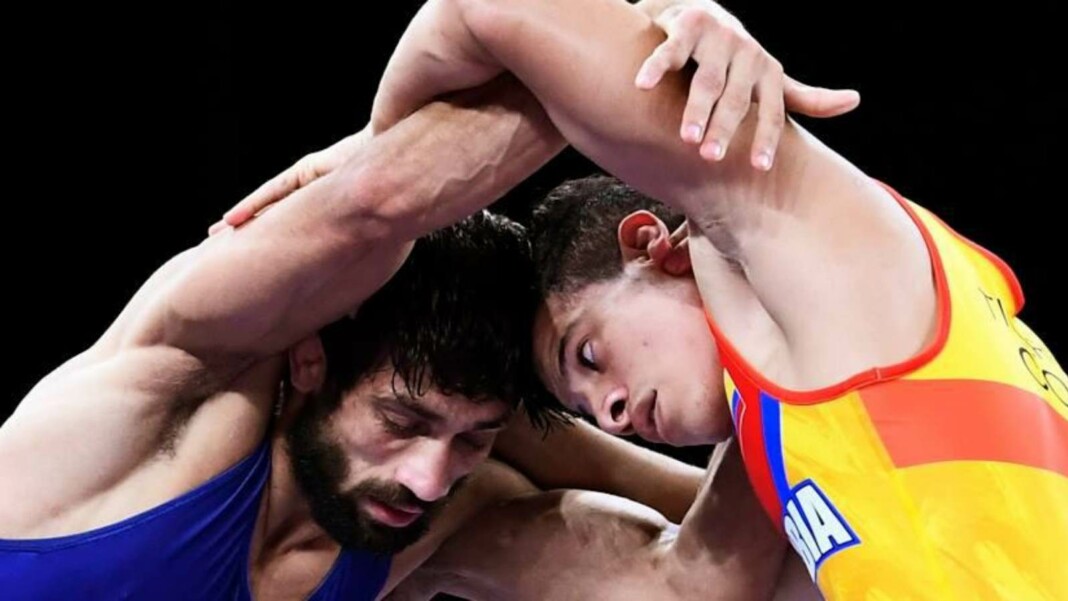 Day 2 of wrestling at Tokyo Olympics saw India's Ravi Kumar Dahiya start off his Olympic campaign against Colombia's Tigreros Urbano in the round of 16. Dahiya was a favourite to win the bout that is 6 minutes and divided into 2 halves.
The first bout began, and a tussle began between the two. Ravi got a hold of his opponent's leg, and pulled him down to the mat. Urbano attacked as well, and the first half saw an equal score of 2-2.
The second round began, and immediately Dahiya was up 5-2. He then went low and grappled the waist of his opponent and took him down, widening the gap 9-2. Kumar got the finals take down, and had his opponent on the mat within no time again. The score was up 11-2. The game was over and Dahiya won by technical superiority. He was through to the quarterfinals after an easy win.
Ravi Kumar Dahiya wins the quarterfinals bout with ease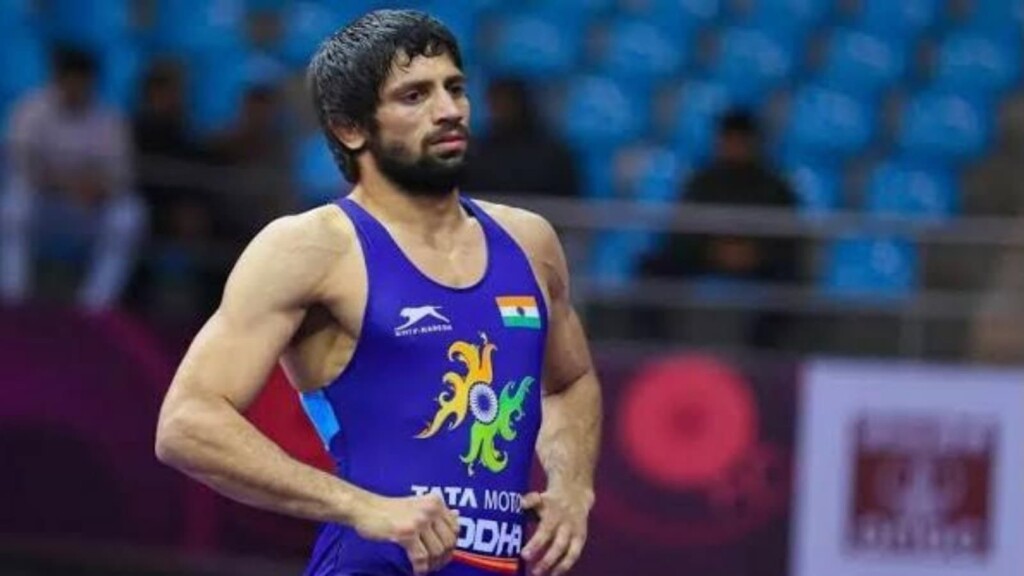 Ravi Kumar was next up against Goergi Vangelov of Bulgaria, and Kumar made easy work of his opponent. The start of the match was tough, as neither opponent moved even an inch, and the score was nil at the end of the first minute. Just then Ravi Kumar managed a take down, and the score went up 2-0 in the Indian's favour.
He widened the gap, with another take down, making the score 4-0. He was quick on his feet and grappled his opponent, turned like lightening to take another two points. The score was 6-2 after the first round.
The second round began and Dahiya was up and immediately scored another 2 points, and he was unstoppable. There was some attack and counterattack between the two, and Ravi had made the score 10-2. However, the Bulgarian took Kumar to the mat, making the score 10-4.
Ravi was pinned to the mat, but he found a way to come out and find a reversal. He was successful, and the score was now 14-4. Kumar had won once again by technical superiority, and he was through to the semifinals after exceptional performances.
Also read: Tokyo Olympics 2020 Women's Freestyle Wrestling 68kg: Tamyra Mensah of USA wins Gold