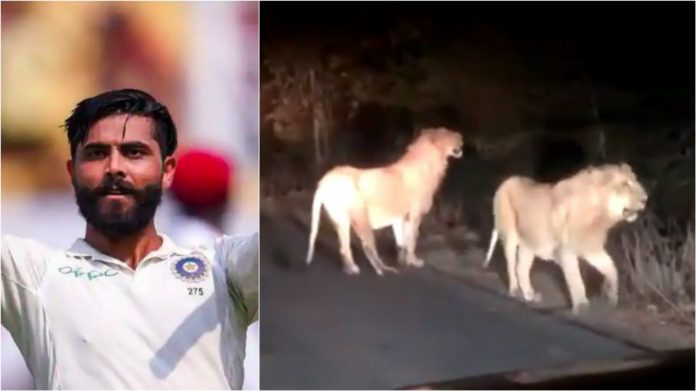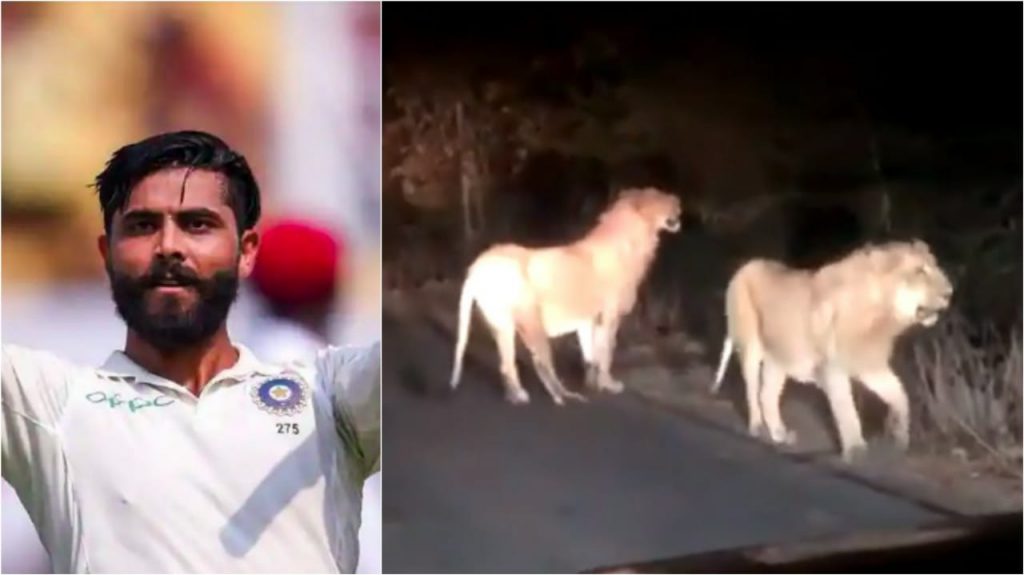 India's star all-rounder Ravindra Jadeja is off from cricket as he picked up a thumb injury in the third Test match during India's tour to Australia.
Jadeja, who often spends time with animals when is away from cricket, was seen spending the time in a similar fashion while his thumb injury is recovering.
Now, Indian all-rounder, Ravindra Jadeja, seems to be in a bit of trouble after he posted a video of some lions in the Gir forest. However, little did he realise that his loved hobby could turn problematic, leaving authorities at his beck and call.
Video on Ravindra Jadeja's social media account
The questions of penalization have started surmounting the Indian player after he released a video of the lions in the Gir forest. On Monday, he took to Instagram and wrote, "Woah Best experience ever!!" In the video, Jadeja can clearly be seen going through the Gir jungle safari with the Gir lions.
A similar problem dawned upon the animal lover back in 2016, when Jadeja had to pay a fine of ₹ 20,000 for a taking selfie with lions at Gir Wildlife Sanctuary at Sasan in Junagadh. He was penalized for he performed an act strictly prohibited by law.
Also read: 12 years of 'Sir' Ravindra Jadeja: Here are his top 12 performances for India since debuting in 2009