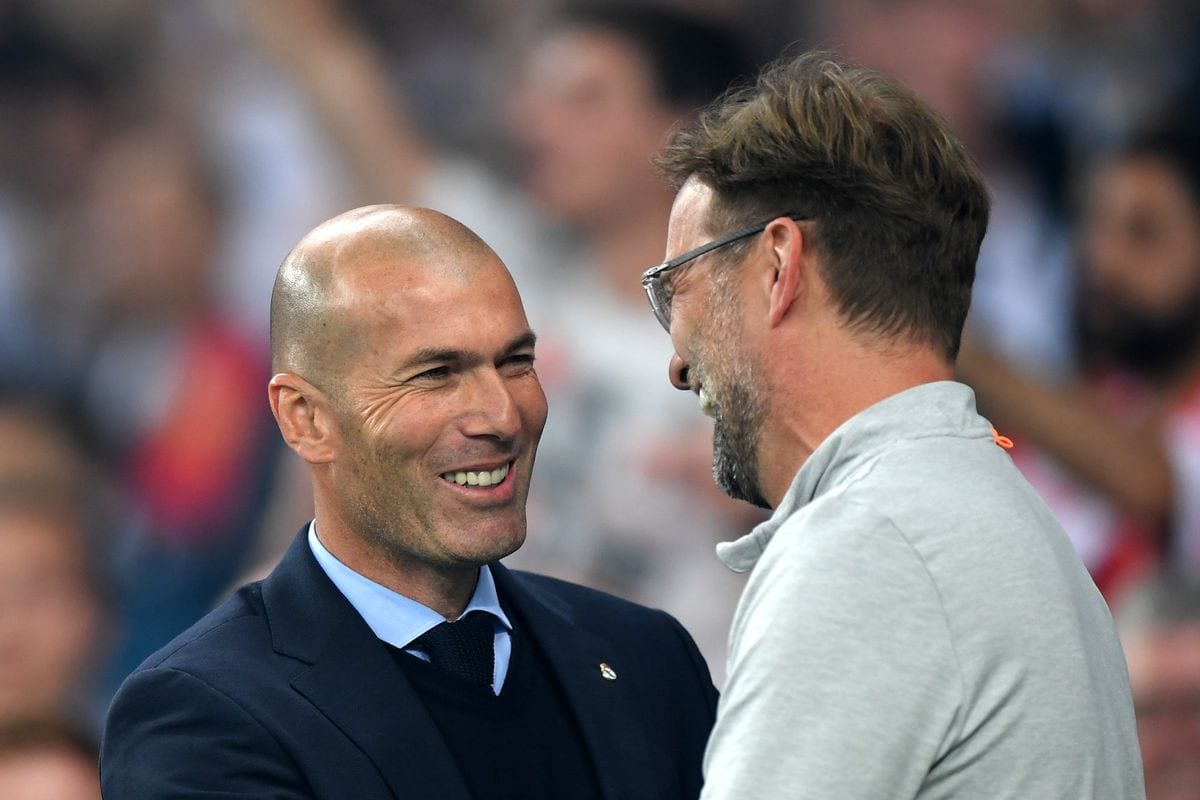 Real Madrid will take on Liverpool in the quarter-finals of the Champions league at the Alfredo De Stefano on Tuesday. Zidane spoke to the media ahead of the key match for the Spanish side who have made the quarter final stages of the competition after 3 years.
Zidane believes that Real Madrid are being underestimated ahead of the tie with the Premier League winners. Los Blancos will miss a few key players through injury but Zidane still believes they can come up with a positive result overall.
Real Madrid will play without Sergio Ramos, Eden Hazard and Dani Carvajal in the first leg
The French coach was asked whether he felt Los Blancos had been somewhat underestimated ahead of the duel, and he agreed.
"Well, I think so," Zidane replied. "In the end, we deserve trust. What we can focus on is the day to day job. "This team never gives up on anything."
Talking about this Liverpool side, Zidane was asked what he thinks their strengths and weaknesses are. On that, he replied: "I think they have players who can cover for the ones who are absent. We also have many players missing, but also have strength in depth. With Liverpool it's the same. I think they're a complete team."
"Some might say their strength is their three forwards because they're very good, and that's true, but it's a very solid team as a whole. We know how good their forwards are and how clinical they are, so we need to watch them, but we need to watch everything."
Real Madrid will have to do without the services of club captain and defender Sergio Ramos, Eden Hazard and Dani Carvajal in the first leg but Zidane believes his side will put up a fight. Hazard has however returned to training but still not make the match-day squad as the Madrid coach urged more patience from fans.
"Eden has to be calm," Zidane explained. "We never risk a player returning if he's not ready. We'll do things little by little and we'll see when he'll play again. That's how it is at the moment."
Also Read : Anthony Martial out of the remainder of the season for Manchester United, claims Solskjaer