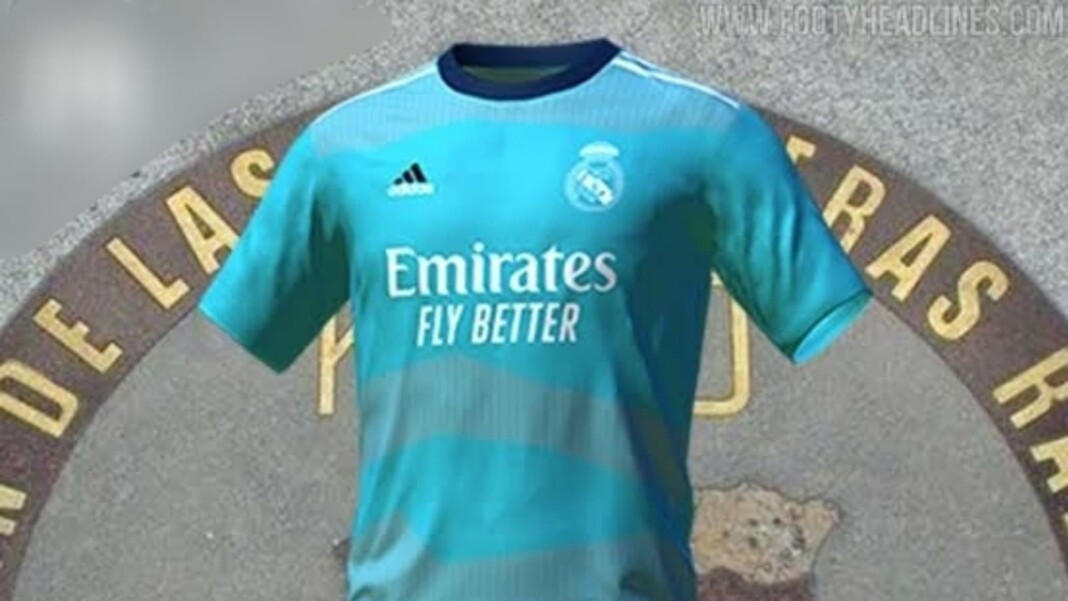 Real Madrid's third kit for the upcoming 2021/22 season has been leaked, and fans are excited with the new, fresh design and colour. The jersey is a teal shade, with thin white lines embedded all over it. The shorts too are a similar color, and both the jersey and the shorts contain the club crest in white and a black Adidas logo.
This away kit incorporates a unique design of a compass and its needle, as a tribute to the plaque of the Puerta del Sol, in the city centre of Madrid. In Puerta del Sol, a marble plaque on a street has the lettering "Km 0", which signifies the spot being the centre of both Madrid and Spain – the cross-section of the two roads in the country.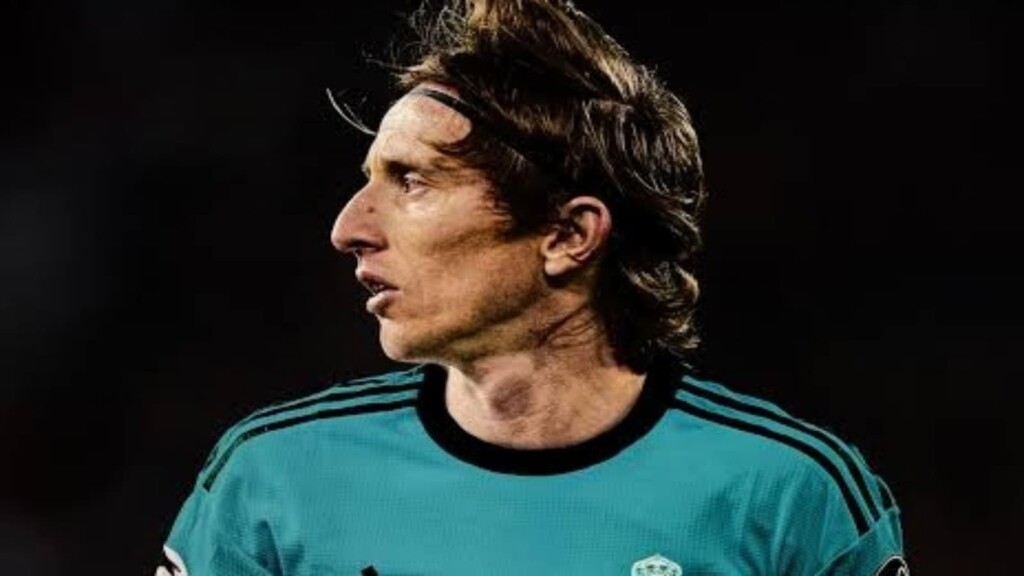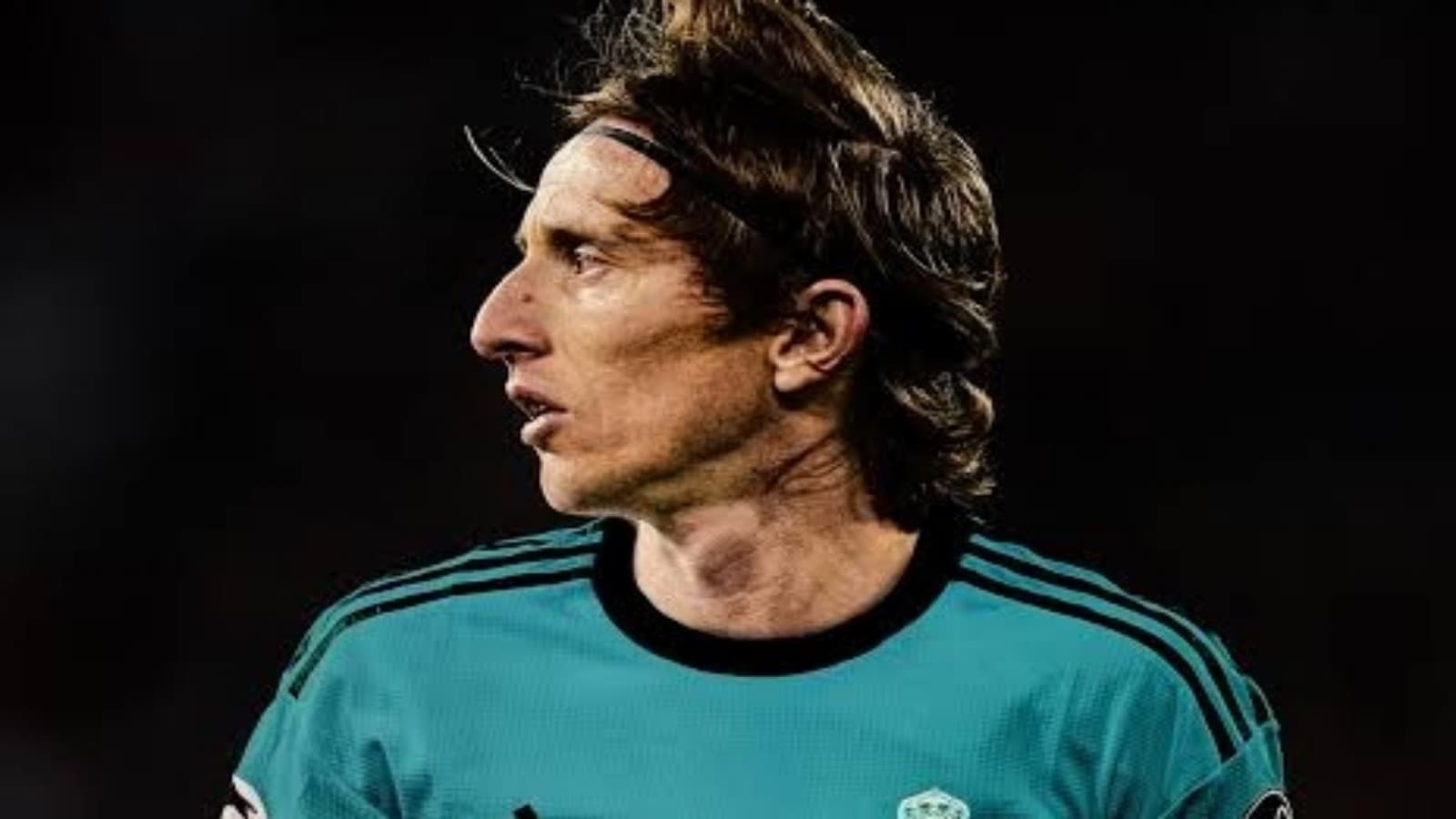 Real Madrid's home kit for next season under Adidas was released on the first of June, featuring the club's signature, classic all-white kit, but with additional blue and orange accents for a more eye-catching pop this time around. The home kit too contains historical significance: with a spiral design that symbolizes the iconic Plaza de Cibeles fountains, an area in the city of Madrid where the supporters gather to celebrate victories and titles.
Due to be released later this July, Real Madrid's second kit was leaked and doing rounds on social media too. Their away kit is set to be a predominantly dark blue color, with the trim of the orange and white found on the home shirt. Fans will be able to buy the new Real Madrid kits from the club store, sports retail outlets, or the official club webstore. Last season's Real Madrid jerseys can be bought for £44 for adults, so expect this season's prices to be in that range too.
Also Read: Former Real Madrid goalie Kiko Casilla makes loan move from Leeds United to Elche