HIGHLIGHTS
9 boxers from India have qualified for the Olympic Games. All these players gave the best performance in the Asian boxing Olympic qualifiers in Amman
5 man and 4 woman players have qualified and this will be India's best representation in boxing
Nine boxers from India have qualified for the Tokyo Olympic Games 2020. All these players gave the best performance in the Asian boxing Olympic qualifiers in Amman and they will represent India in 2020 Olympics. This will be India's best representation ever after London Olympics where India had 8 quota places.
All these players have qualified to the Tokyo Olympic Games 2020-
1 Pooja Rani
Pooja Rani was the first one to book ticket to Tokyo in 75kg category. She defeated the 18 year old rival Pornnipa chute by unanimous decision in quarterfinal match. After winning the match she said "I had never fought against this girl before today and honestly, I was a bit scared. I had told my coaches about it before the bout. They instilled confidence in me and I could pull off a one-sided result. I am happy,"
2 Lovlina Borgohain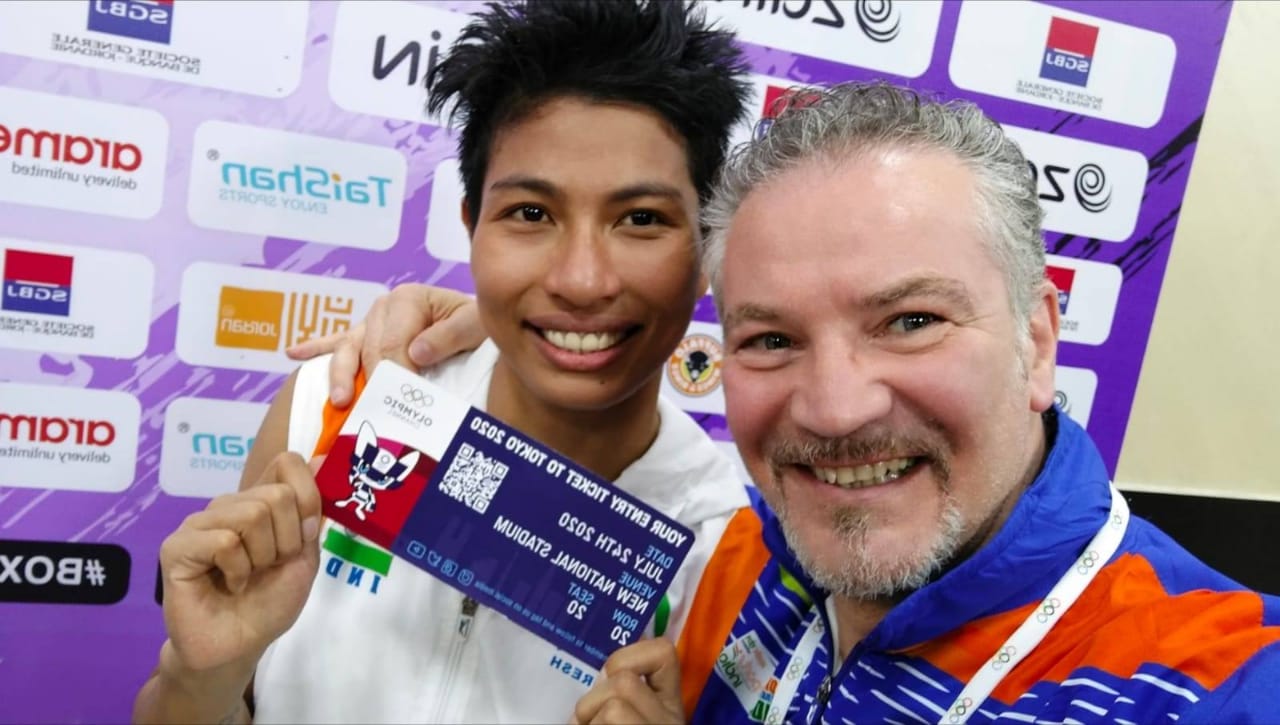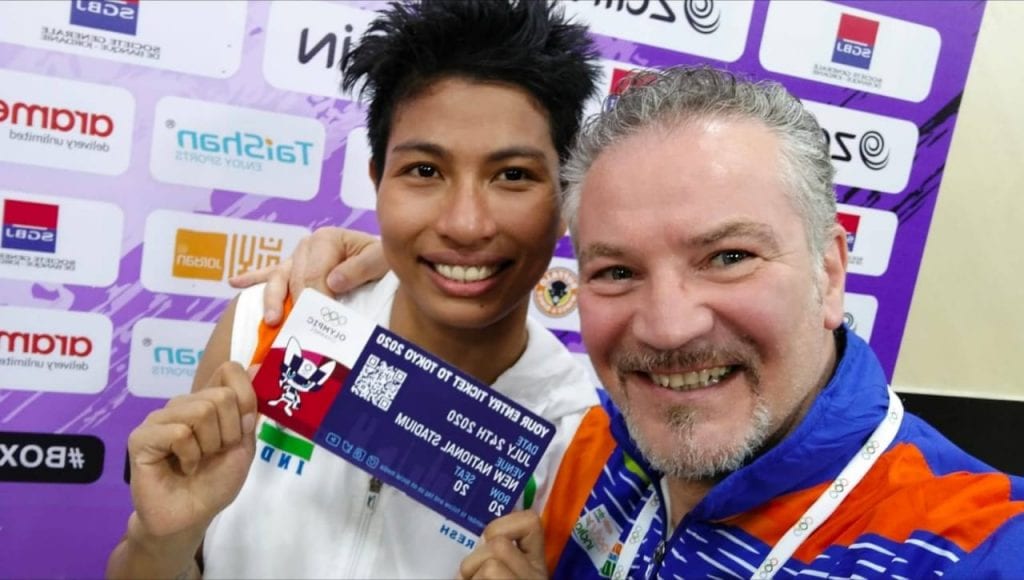 Lovlina borgohain is the second woman of the list who has qualified for the Tokyo Olympic Games. After a historical match-winning against Maftunakhon Melieva, she entered in the Olympics Games. Lovlina Borgohain (69kg) is 22-year-old Indian boxers who had also participated in the 2018 commonwealth Games and 2018, world championship. She won the Bronze medal for the country in both these tournaments and now we can hope a medal in 2020 the Olympics.
3 Mary Kom
Mary Kom (51kg) has already played in 2012 Olympics games and that time she won the bronze medal for the country. She is one of the experienced players on this list so Mary Kom has a chance to win a gold medal for the country. She defeated Irish Magno over 5-0 points and confirmed her seat in the Olympic games.
4 Simranjit Kaur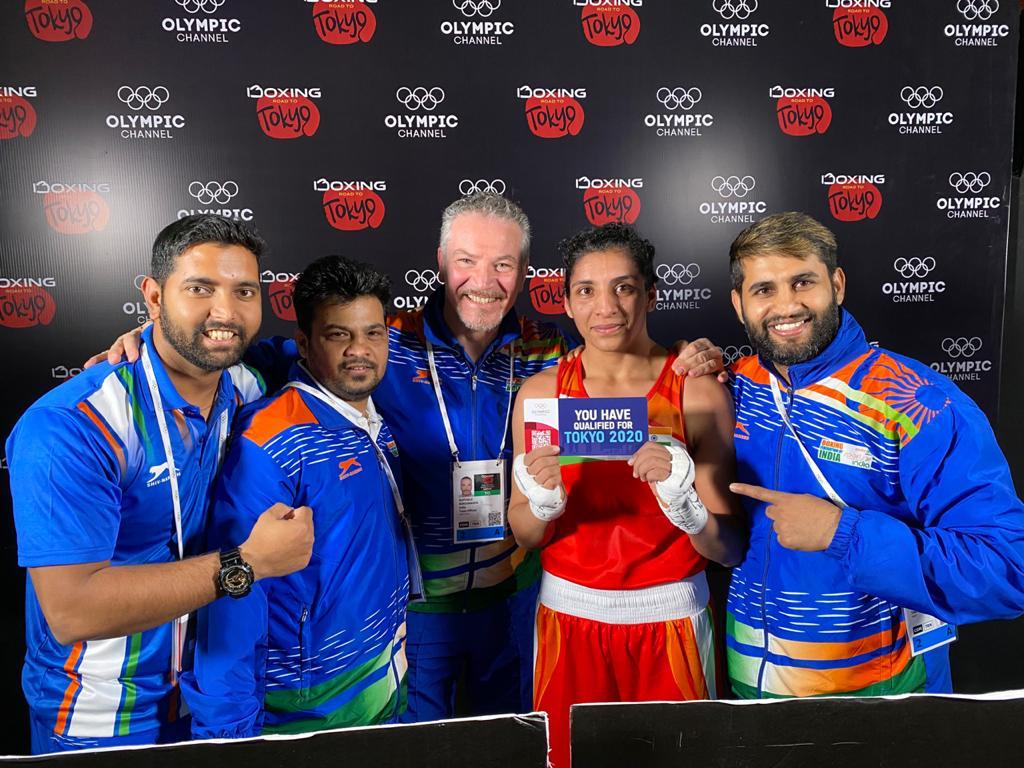 Simranjit Kaur (60kg) qualified after her quarterfinal victory over N.Monkhior of Mangolia. She also made it to the finals after overcoming tough challenge posed by Chinese Taipei's Shih-Yi Wu. She is a tactically strong player and now she will play for Gold in Qualifiers against the Korean boxer.
5 Vikas Krishan
Vikash Krishan is the first player among the men's boxer team who qualified for 2020 Olympic Games. He confirmed his ticket after winning his quarter-final match against Japanese boxer Quincy Okazawa at the Amman. Vikash Krishan is a second player of India who has 3 times Qualified for Olympic games after Vijender Singh. He participated in the 2018 commonwealth Games and he won the gold medal for the country.
6 Satish Kumar
Satish Kumar is the first Indian boxer who has qualified for Olympic 2020 in the heavyweight category. After a huge winn over Otgonbayer Daivii in his Quarter-final match, he booked his tickets in the Olympic Games. Satish Kumar is a new, fresh and energetic player. He can turn the match at any time. After an admirable match-winning in the Asian boxer qualifier league, many experts are paying attention to his game.
7 Ashish Kumar
Ashish Kumar is on the 3rd position of men's boxer lists, he booked his ticket to Tokyo Olympic 2020 after winning over Maikhel Muskita in the quarter-finals. He fullfilled his father's dream by registering his name in the Olympics games. Now it will be worth seeing how he will perform in Games. Ashish Kumar's boxing career has not been so special before, so he will want to prove himself in the 2020 Olympics.
8 Amit Panghal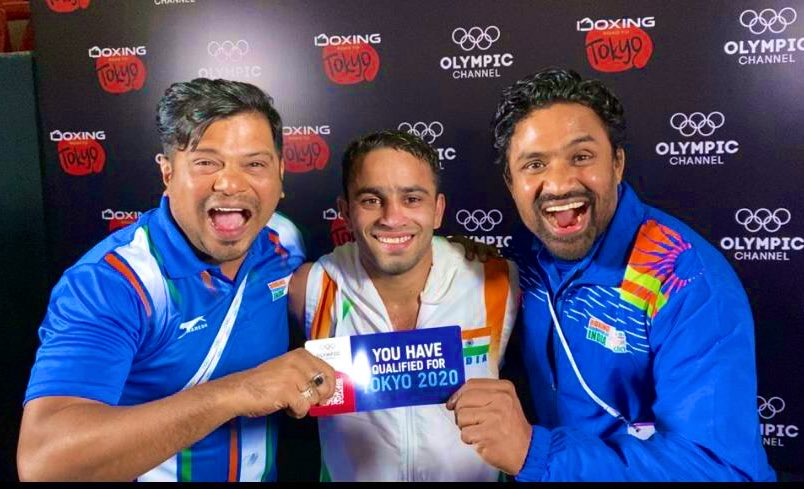 Amit Panghal is the last boxer of the Indian boxer team who has qualified for the Olympic Games 2020. After the lost first round in his quarter-final match at Amman, Amit Panghal made a good comeback in the match. And after getting a huge victory over Filipino boxer Carlo Paalam in the Quarterfinal match to qualify for the Tokyo Olympic 2020. Amit has already won the gold medallist in the Asian championship before. He performed well in the national Boxing championship in 2017 and he won the gold medal in this championship match. So it will be worth seeing how he will perform in the upcoming Olympic Games in Tokyo?
9 Manish Kaushik
Manish Kaushik, World Championship bronze medalist, has qualified for Tokyo Olympics after winning his box-off match. With this win India created history with their best ever representation. He lost to the 3rd seed Mangolian boxer C.Baatarsukh in quarterfinal. But in box off he defeated Australian boxer by a split decision.