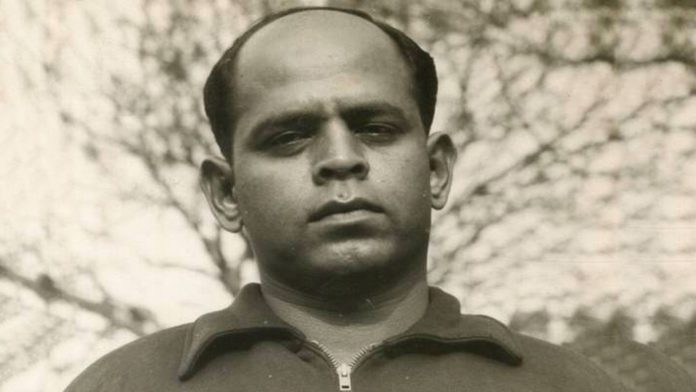 Before India gained its freedom from the Britishers, it had won 3 Olympic Medals. Although all those medals came in because of Hockey. However, the history books were about to change itself dynamically, ever since India gained freedom.
Ever since the blooming tales of Independent India blossomed, a bronze medal in wrestling at the 1952 Helsinki Olympics was registered first against its name. Courtesy, to a sole effort by Khashaba Dadasaheb Jadhav. Who still remains the only Olympic medallist to have not been honored with the Padma Shri award.
Being awarded after his demise with the sports highest honour- Arjuna Award in 2001. Controversially his son, Ranjit always desired more honorable awards for his late father, like the Bharat Ratna. Having said so, let's take a look at the Indian Wrestler's formidable and not-so-smooth journey until the Helsinki Olympics in 1952.
Khashaba Dadasaheb Jadhav Journey against all odds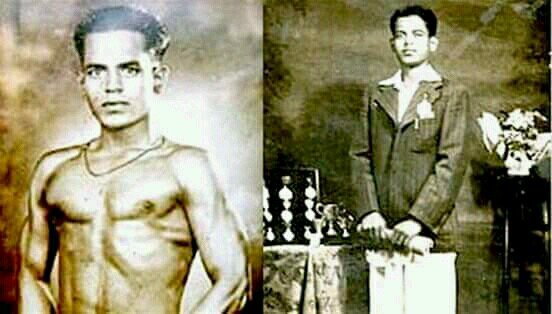 Despite having a non-muscular built, it was hard to take down Jadhav even in his national as well as state-level competition matches. Trained by wrestlers like Baburao Balawde and Belapuri Guruji, Jadhav did have the X- factor for wrestling. After being introduced to the sport at an early age of 5 by his father Dadasaheb, who also a wrestler, there was no turning back for Jadhav.
In the 1948 Summer Olympics in London, Jadhav didn't clinch a medal but was ever so impresseive with his takedowns and ending matches within minutes. What many captioned as a learning experience, the competition only starved Jadhav to back a medal in the next Olympics in Finland.
But no historical athlete has a downfall, similarly, Jadhav suffered from some major financial and technical difficulties before the 1952 Olympics. He had to face his rival multiple times to grab a chance to represent his country. His son, Ranjit Jadhav told Rediff in an interaction in 2017, that his father's journey wasn't easy at any stage as cold snubs seem to have no end. He quoted, "When Baba wanted some financial help for his journey to the (1952) Helsinki Olympics, he received a cold snub from (the then Bombay chief minister) Morarji Desai, asking him to contact them after the Games."
Even though he helped by his college principle, Jadhav gazed all in, mortgaging his own house to raise enough funds for his equipments and training.
Clinching the First Olympic Medal for a Independent India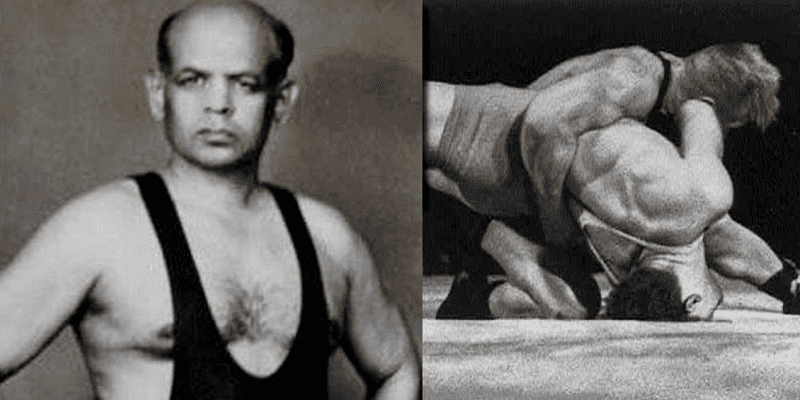 Coming to the 1952 Olympics, Jadhav started diminishing his opponents till the first 5 rounds in the Bantamweight Freestyle Wrestling, only to be laid down by Japan's Shohachi Ishii. The rule of Olympics stated that any wrestler should have a minimum of 30 minutes rest before his next bout. Yet it wasn't the case for Jadhav when he faced his Russian Opponent, the exhausted Indian wrestler fought with immense passion and courage but came out short, to lift the bronze medal for India.
Even after his death in 1984 due to an accident, his son has been continuously trying to fulfill his father's dream to build a world-class wrestling academy by his name, in his own village. Reports suggest that the financial situation has been so bad and no such assistance has been provided by the local government. The family might be forced to sell the Bronze Medal, first in the name of Independent India.
In 2017, Ranjit Jadhav told IANS, "Since then, it was my father's dream to set up a full-fledged world-class wrestling academy in our village, Goleshwar (Karad sub-district) in Satara. Despite repeated attempts, we have failed."
Until 2013 December, when an amount of Rs 1.58 crore was reserved for the academy. Give the fact that no action has been taken even after earmarking that amount. The family and Goleshwar Village Panchayat have decided to take the matter in their own hands. Ranjit Jadhav and his family are not aware of the 'true value' of the medal and have urged the government t look into it.
He said, "We have issued an ultimatum to the state government till August 14, the 33rd death anniversary of my father, who died aged 58 in 1984. If they fail to clear its promise of the academy, from Independence Day, 15 August, the family and villagers will go on a hunger strike."
Although Dadasaheb Jadhav's journey to his bronze medal is beyond description. But this country shall never forget his struggle and the immense pride he has brought the nation.