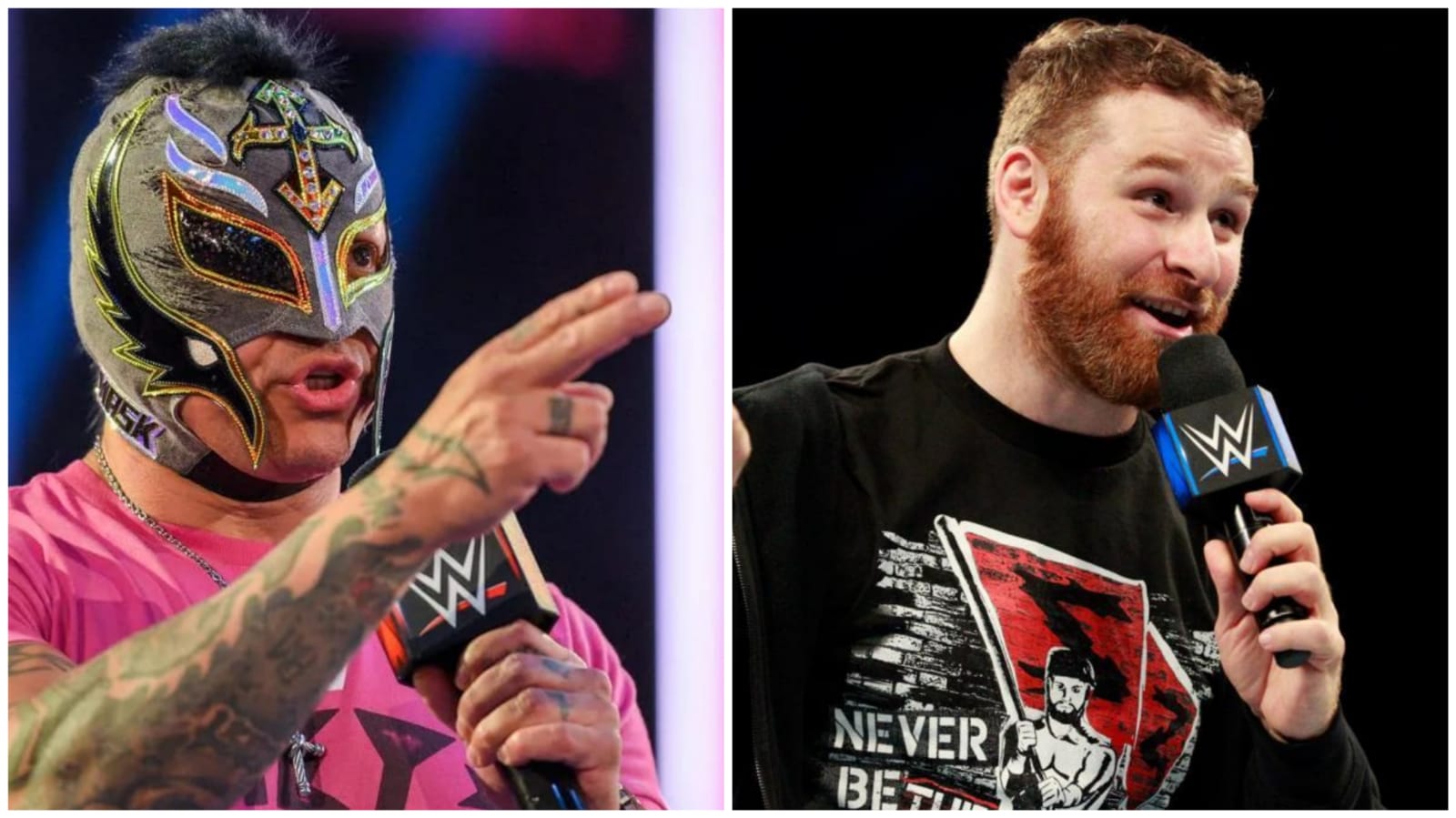 On the latest episode of WWE Smackdown Rey and Dominik Mysterio had a heated backstage confrontation with Sami Zayn. Zayn had teamed up with Corbin for a match against the Mysterio duo.
Prior to the match, Zayn had mentioned that WWE management wanted The Mysterios to win the match. He stated the reason that the duo are the poster boys of the company and WWE wants to expand their business in the Latin American market. This obviously did not go down to well with the Mysterios.
Corbin and Zayn ended up winning the match. But Rey and Dominik decided to confront Zayn for his actions after the match. The confrontation led to a heated backstage argument. But Zayn backed off which ended the confrontation.
The whole video of the confrontation was shared on WWE Network's Twitter handle. The video mentions that the argument was captured by Zayn's documentary team.
Rey and Dominik Mysterio failed to qualify for the Elimination Chamber match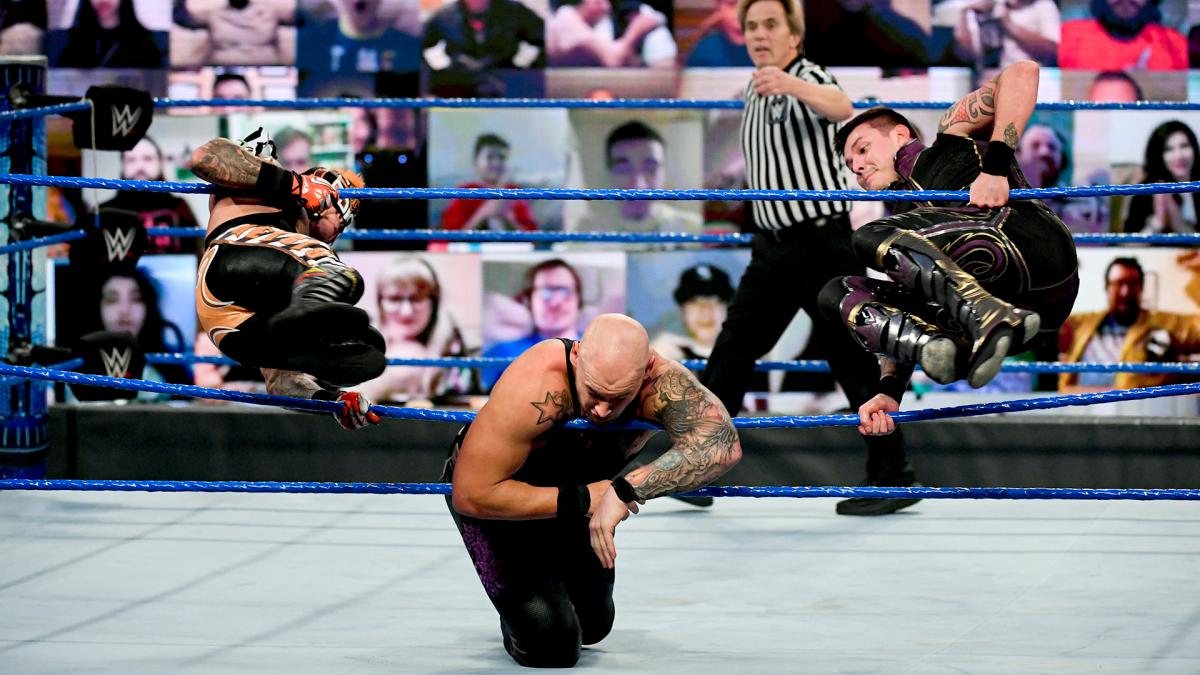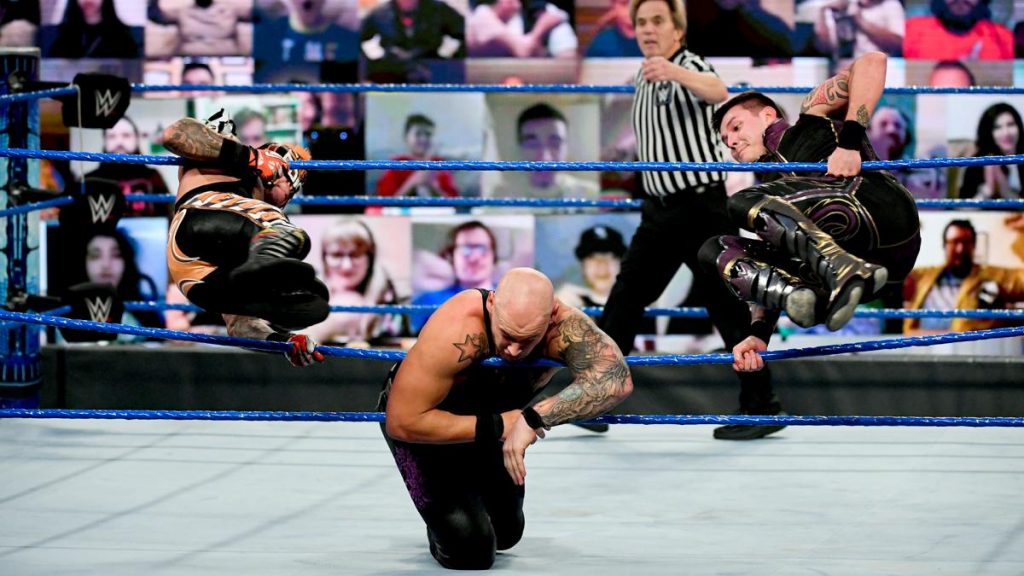 Universal Champion Roman Reigns made a blockbuster announcement on WWE Smackdown. He mentioned that he will be defending his title at the Elimination Chamber, but not inside it. The winner of the second Elimination Chamber match will face Reigns, immediately after.
WWE official Adam Pearce announced that Kevin Owens and Jey Uso directly qualify for the match. But the remaining 4 spots would be filled via qualifying matches. The match between Rey-Dominik and Corbin-Zayn was a qualifier match. The Mysterios failed to qualify, as they lost the match.
The second Elimination Chamber match will now feature – Kevin Owens, Jey Uso, Corbin, Sami Zayn, Daniel Bryan and Cesaro.
Also Read: WWE Smackdown results – 12/02/2021 (Elimination Chamber qualifiers, Seth Rollins returns)