Weaponized vehicles have become a part of the ecology of GTA Online. Though not as popular as some other weaponized vehicles such as oppressors, weaponized land vehicles like the tanks are still used widely. In this article, we will compare the Khanjali and the Rhino Tanks in GTA Online to conclude the better one of the two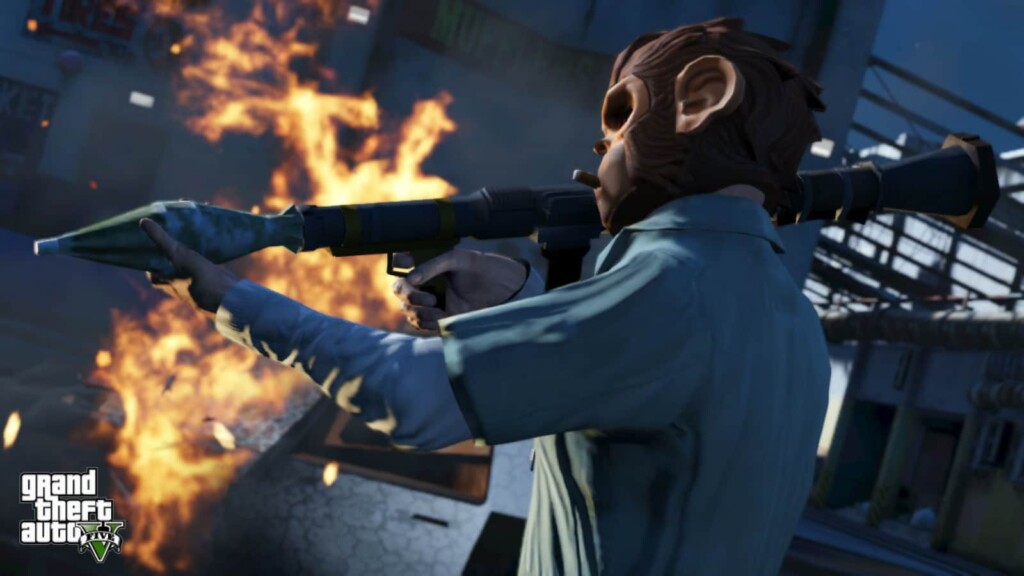 Related: GTA Online Top 5 Weaponized Vehicles on Land
Rhino Vs Khanjali GTA Online
Rhino:
Cost: $1,500,000
Purchasable from: Warstock
Top Speed: 55KMPH/ 34MPH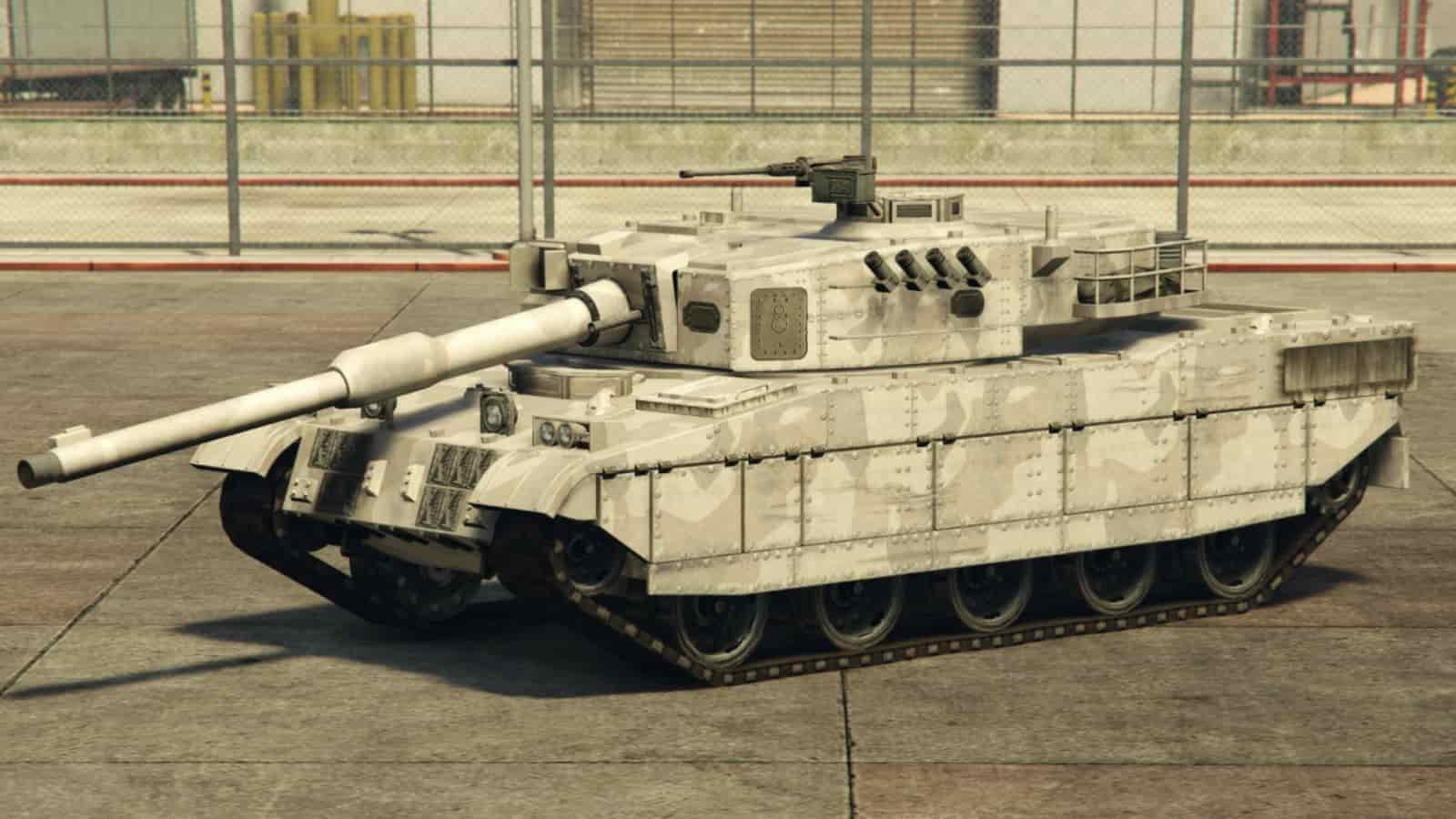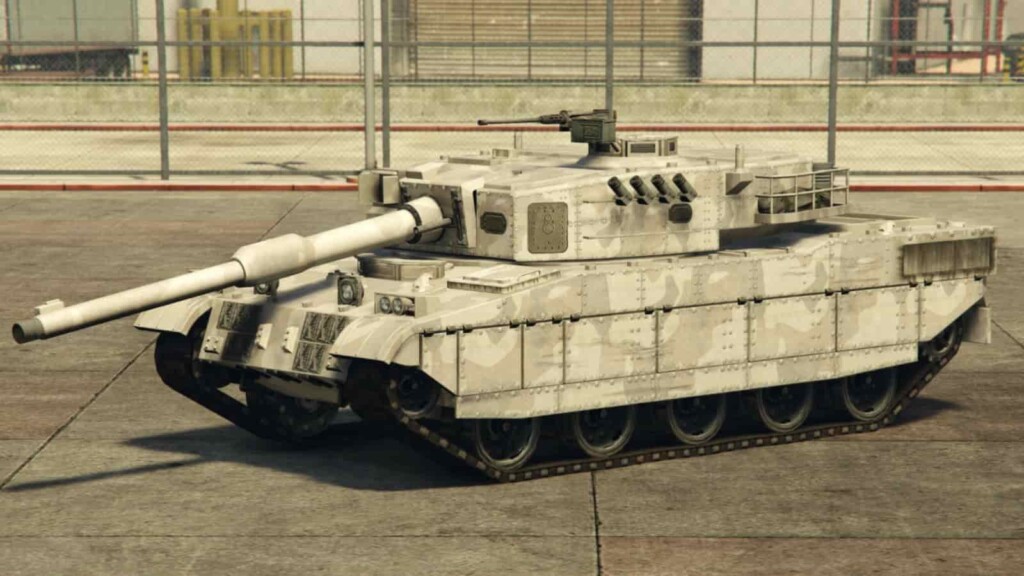 The Rhino tank is featured even in the older GTA games. It is one of the most powerful vehicles in the game it is reasonably fast for a tank. It has decent handling but can take most corners of the game with relative ease. The Rhino has a very resistant armour taking about 6 RPG or Homing missiles before getting destroyed, however, the engine fails after only 4 hits from the RPG. The weapon choices on the Rhino are slim with the only option for firepower being the traditional tank cannon. The body of the Tank is powerful and can easily run over any vehicle with ease and push heavy vehicles out of the way. The vehicles run over by the Rhino explode on impact causing slight damage to it and over time, this can stack up and destroy the Rhino.
Khanjali:
Cost: $3,850,000
Purchasable from: Warstock
Top speed: 59KMPH/ 36MPH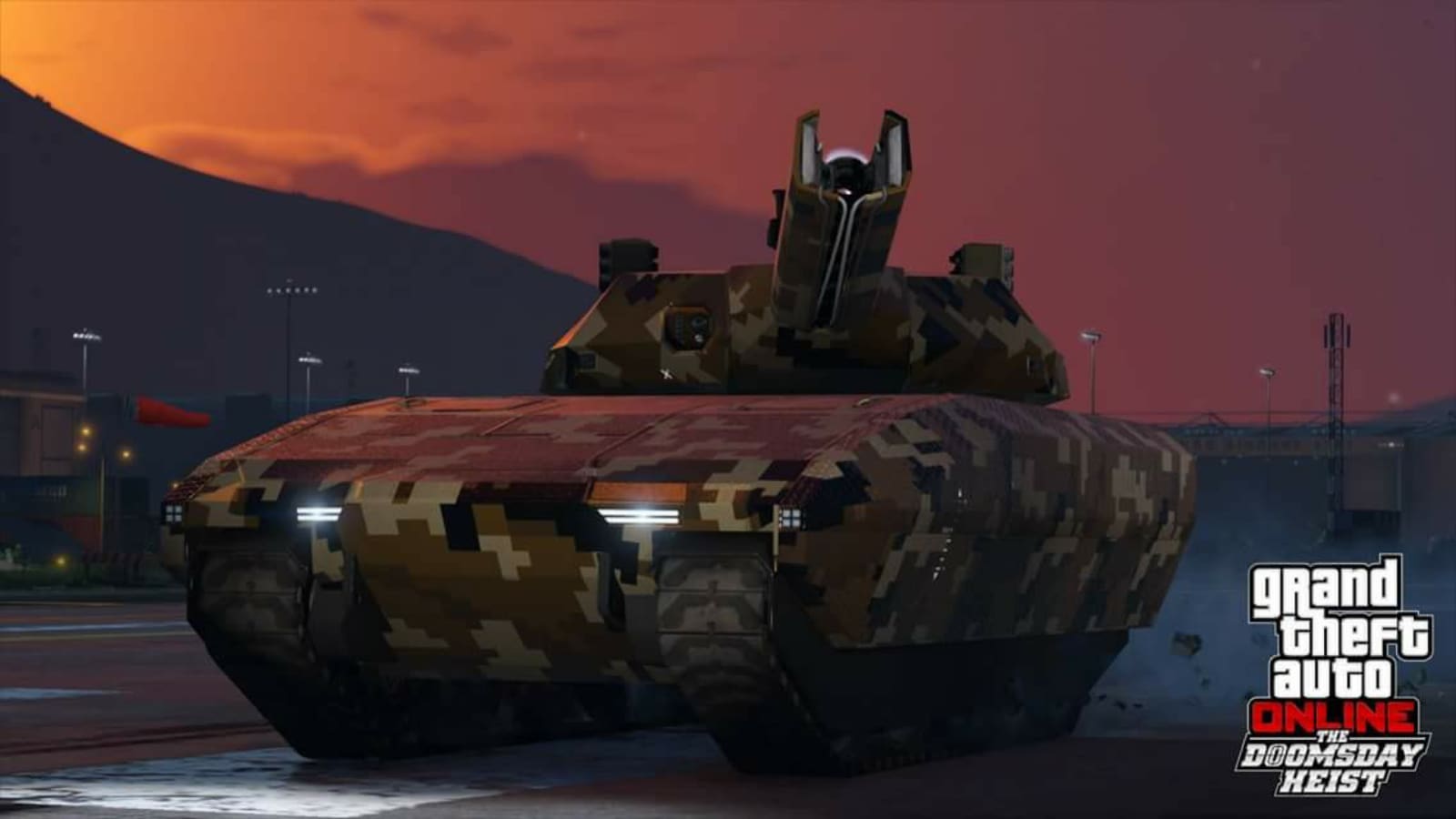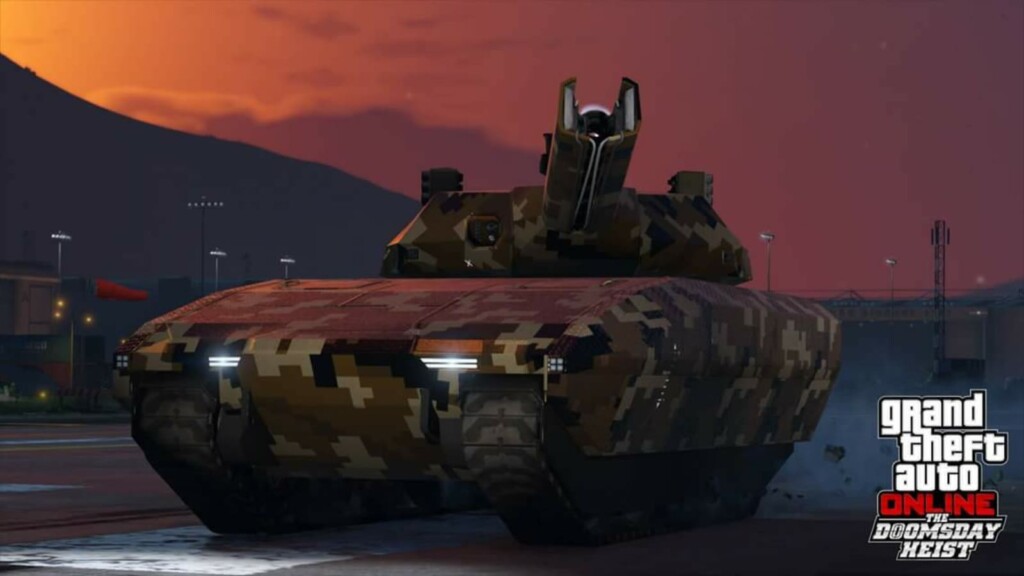 The TM-02 Khanjali Tank was added to the game as a part of the Doomsday Heist DLC expansion in GTA Online. It features a more sleek, minimalistic, low-key stealth inspired design. The Khanjali has even better armour than the Rhino surviving 11 RPG hits or 12 Hominh missiles before blowing up. The engine however is disabled by 9 hits from the RPG. It has great acceleration but average handling due to the lack of weight. The weaponry choices are also wide. It features a traditional tank cannon similar to that of the Rhino but this can be upgraded to the Railgun. The Railgun is a more powerful, electrically charged, high damage, long-range cannon that clears any obstacle in its path. It also is equipped with a mounted machine gun that can be fired by the passengers. It cannot be directly fired by the driver. If the driver wants to use the machine guns, he must stop the tank and switch to the machine gun. Additionally, the Khanjali also features Grenade Launchers and Proximity Mines. the armour, though very powerful, is very lightweight. This is both a pro and a con. The Khanjali can run over vehicles easily too but these do not explode. However, this also does not damage the Khanjali.
Conclusion:
The Khanjali and Rhino both are good in their own respect. However, the Khanjali seems to be significantly better. It has better armour and weapons which alone can make it the better choice. Though the Khanjali is very expensive, it is worth going for when compared to the Rhino Tank. Additionally, The Rhino can only be requested from Pegasus at certain locations, while the Khanjali can be requested everywhere using the mechanic.
Also Read: GTA Online Top 5 Fastest Ways To Rank Up