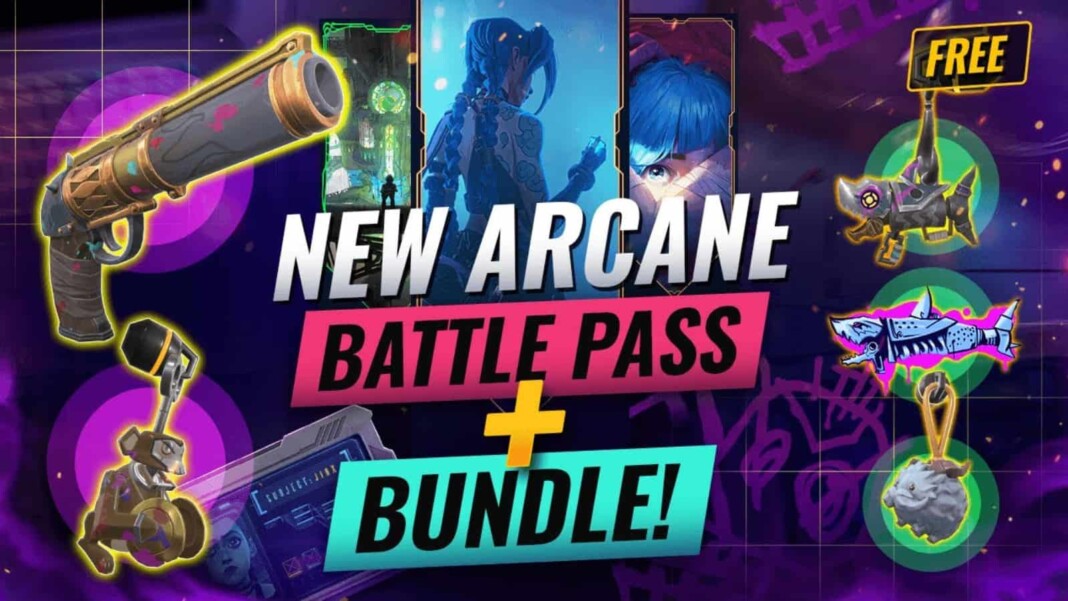 The all-new Riot X Arcane event has introduced the free Arcane Pass for all players in the game that offers everyone who completes it in-game rewards. Riot Games has introduced this special month-long event with various experiences and rewards for gamers across all Riot games in order to celebrate the launch of Arcane, the League of Legends animated series.
Players can enjoy the new free Arcane Pass and other in-game awards by completing missions in RiotX Arcane. The article talks about the RIOT X Arcane event and lists all the free and rewards players will receive in-game.
Related: VALORANT Episode 3, Reflection: Every Change Introduced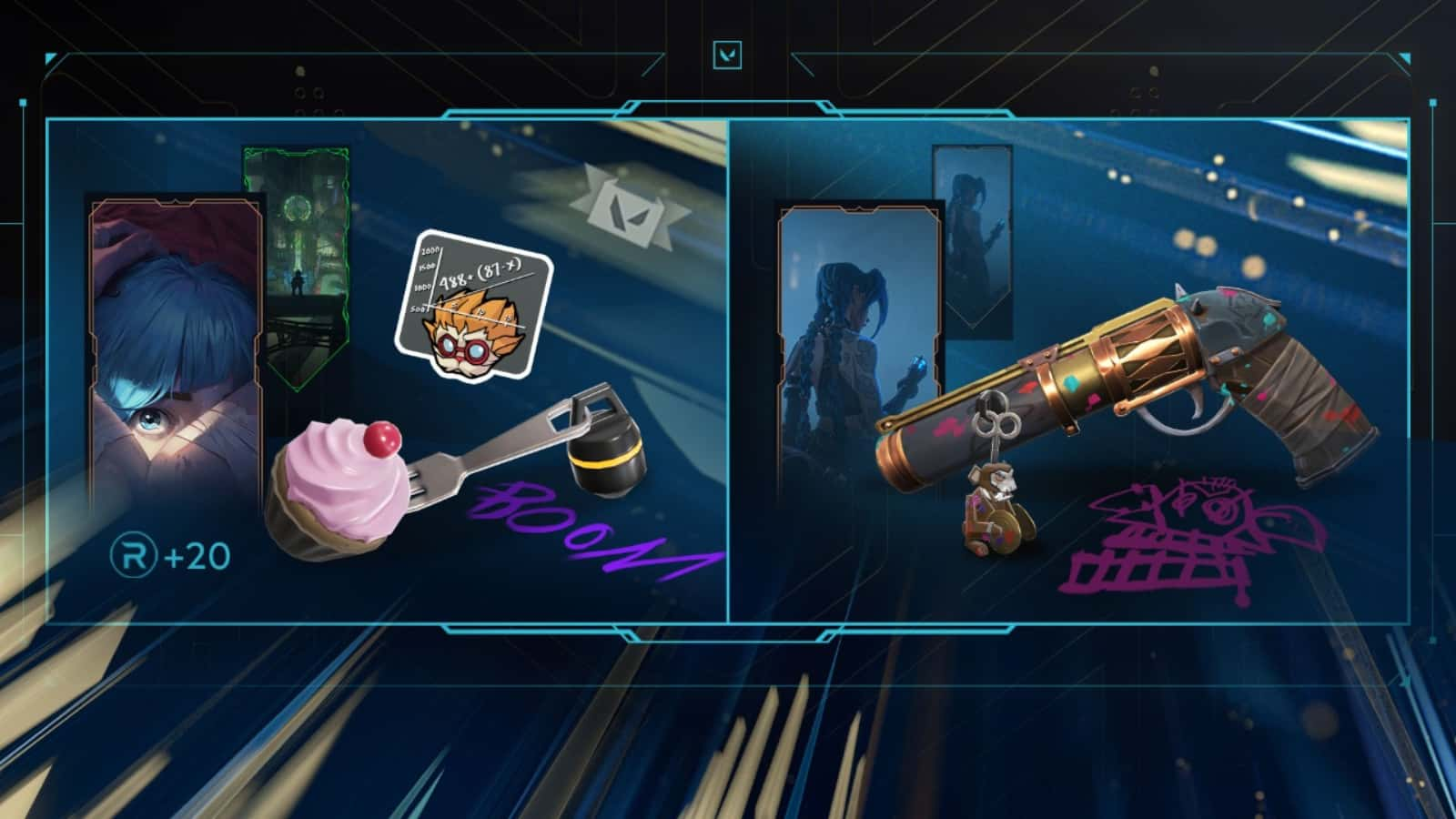 Riot X Arcane event
The new VALORANT Arcane pass is a collaboration with Netlfix's Arcane movie, an anime series set in the League of Legends universe. VALORANT Arcane Pass is a free battlepass like a reward system for players to receive free gifts. Riot has brought a free event pass to Valorant to celebrate the release of Arcane, the animated League of Legends show on Netflix.
In the official blog for RiotX Arcane, it has been said that this is the celebration of a lot of things including the release of Arcane, games, and the moments that brings all players together.
There will be two different tiers of rewards in this free pass. The first can be obtained by leveling up the pass as you play the game. The second can be earned by performing specific actions such as watching the Global Premiere event on Twitch.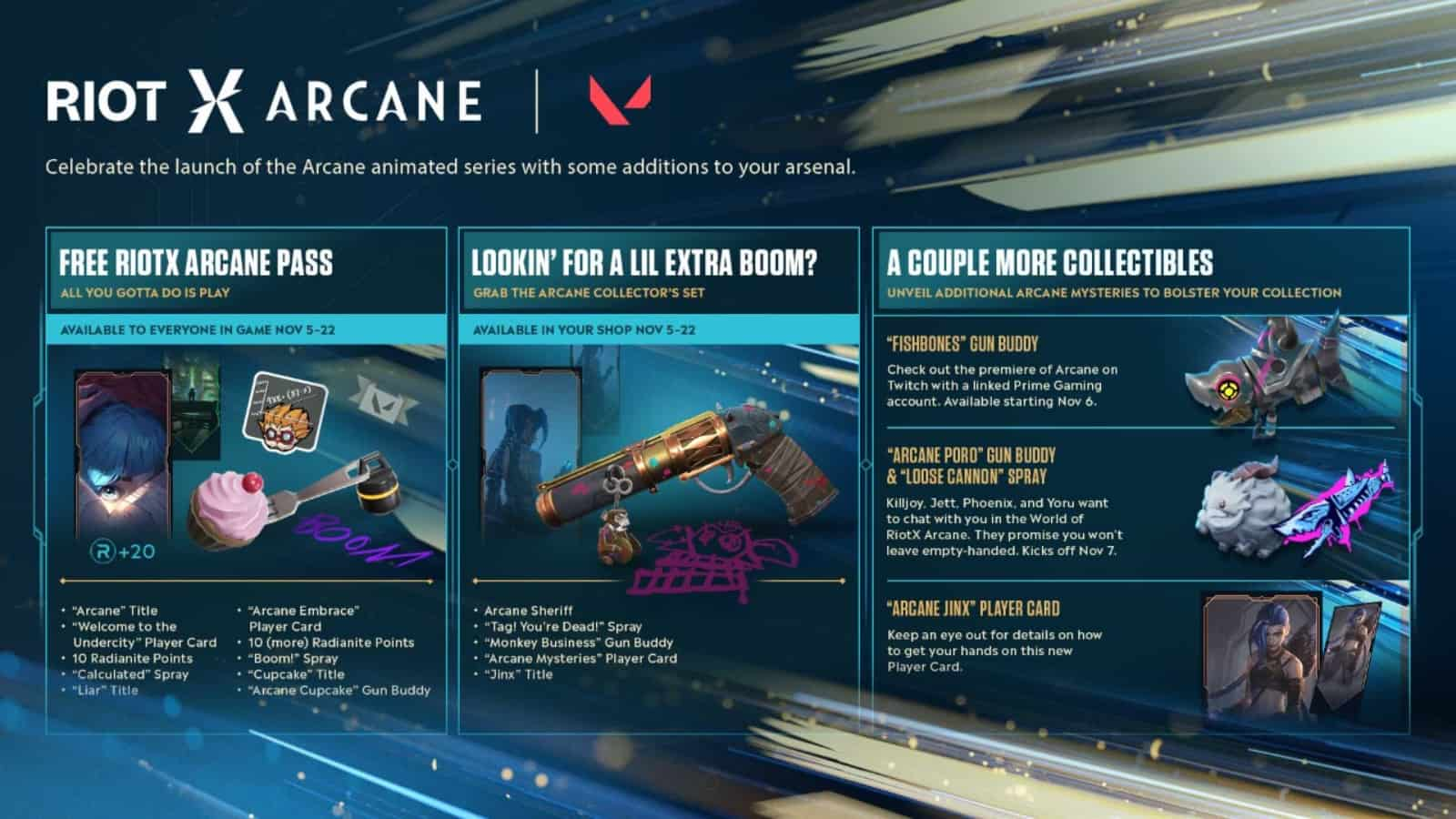 Riot X Arcane is broken into three parts that follow along with the themes of the show: League World Finals and Arcane Premiere Super Weekend that takes place on November 6. It all starts with Worlds Finals, where there will be an Arcane-themed Show Open presented by Mastercard, featuring music straight from Arcane.
This will continue into the Global Premiere, hosted live on Twitch, and co-streamed by many streamers, with watch rewards across all of RIOT's games. Fans can enjoy lots of new content in every Riot title and crossover content from each game. 
---
Also Read: VALORANT New Ranking System: Competitive Changes, 'End Of Act' Tournament in Episode 3