Free Fire developers release new characters along with their unique ability in almost every new update. Perhaps the biggest reason why Free Fire has become so popular in the last two years. Among all the characters, the Skyler character in Free Fire is the most underrated one. The Riptide Rhythm Ability of Skyler has been nerfed in the latest release of the OB27 update. Not just Skyler but the other few characters have been shaped a lot in the update. In this article, we will discuss the famous in-game ability of Skyler's character in Free Fire.
Riptide Rhythm Ability of Skyler: All Details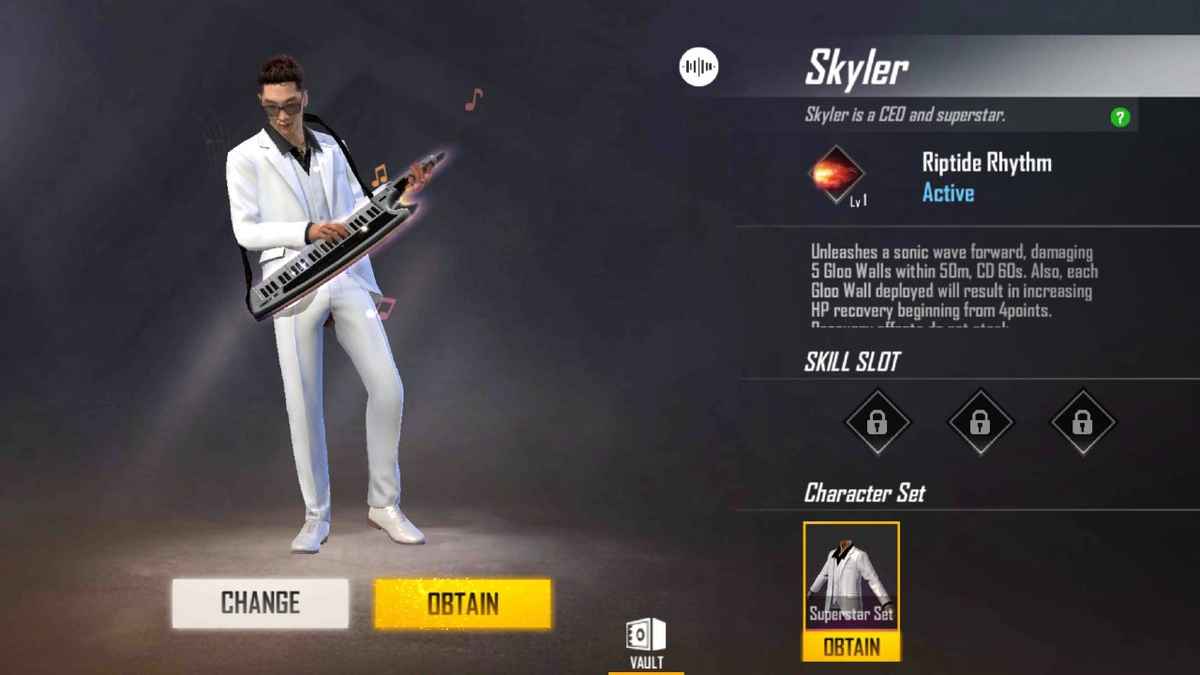 The best skill set of popular Skyler is the Gloo Walls power. It also the capability to destroy the Gloo Walls in a radius of 100m. The character can convert the walls into dust at its maximum range. Because of this ability, the character is the number one choice of gamers these days. There is no character even close to this capability of Skyler.
Skyler also has an ability named Riptide Rhythm. With this ability, the player, at the default level, can generate sonic waves which have the power to melt down Glo Walls within a distance of 50m. Also, if you deploy any of the Gloo Wall, the HP recovery will tilt to the maximum.
Talking about the cooldown time of the character, it is approximately 60 seconds. The ability of the character in Free Fire increases with an increase in the levels. The ability is best suited for players who love to indulge in aggressive gameplay in both Ranked as well as in the Clash Squad Mode.
Also Read: Free Fire KO Night BOOYAH Watch time rewards for April 26, 2021: All you need to know