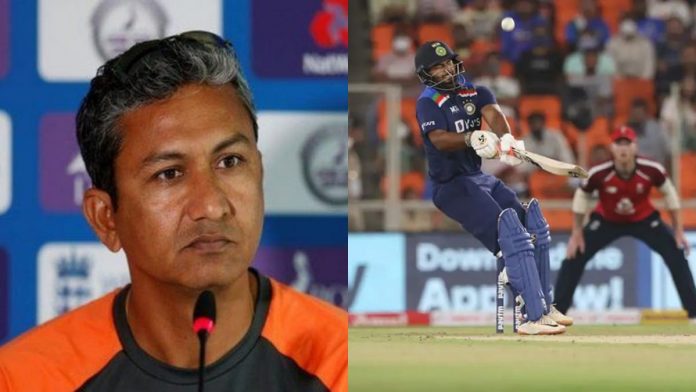 Rishabh Pant has been receiving praises from all corners of the world for his excellent displays in recent times. The youngster was in prime form at the Test series in Australia as well as the recent home series in England. His showings led to him being picked in the T20I squad as well and although he couldn't get a big score in India's defeat in the first T20I against England, he enthralled the crowd with a ridiculous six off Jofra Archer's bowling.
Much like how he had reverse-swept James Anderson over the slip cordon for a four in the fourth test in Ahmedabad, he did the same against Jofra Archer but this time for a six. The shot had fans, cricketers, commentators and experts absolutely staggered because of the sheer audacity of it. Now, former Indian cricketer and batting coach Sanjay Bangar has spoken about the shot and praised Rishabh Pant.
Sanjay Bangar praises 'special' Rishabh Pant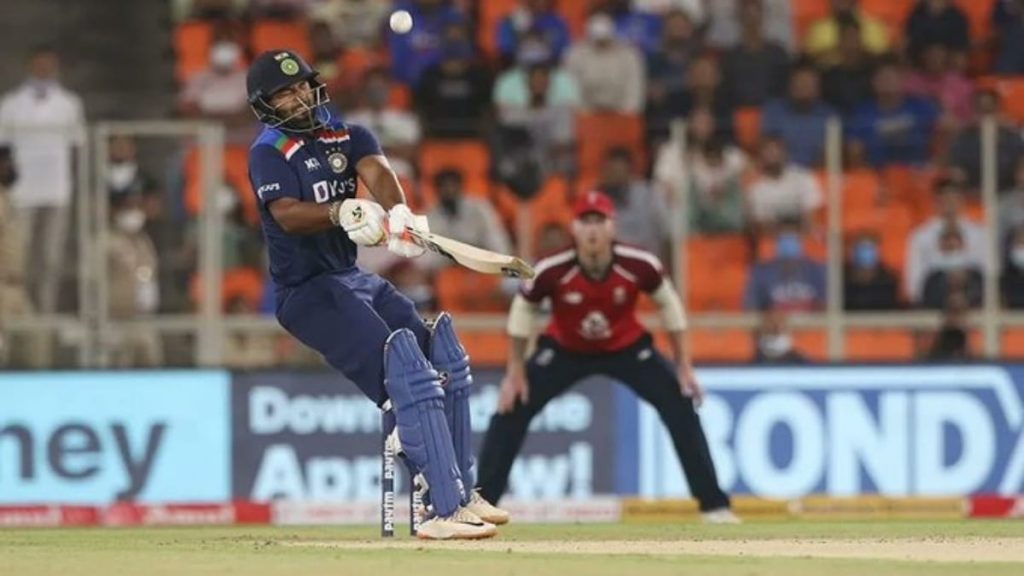 Sanjay Bangar spoke on Star Sports about Rishabh Pant's display in the first T20I and said, "To play a shot like that against a bowler who is bowling at 140-150 kph and that too when Jofra Archer followed him after seeing him getting into a position for a shot like that, and despite that he got bat to ball is praiseworthy. I was left astonished with his talent, ability, and where the skill level has gone."
Praising him further, Bangar said, "He is a special player, he is a match-winner and stroke-maker. And sometimes he will get out playing such shots. So, it will be necessary that he is encouraged to play his natural game and he will then be able to win the maximum matches for the team, the way he did in Australia."
"He did not get much batting before the Australia tour, he did a lot of hard work. He is playing in the same fashion, he is a game-changer who wins matches for his team," Bangar signed off.
The second T20I between India and England takes place today at 7 PM IST.
Also Read: MS Dhoni's new avatar has fans talking on social media – See Picture