The last decade has been phenomenal for Indian badminton. The sport has grown leaps and bounds and we've seen stars arise. Para Badminton has also gained momentum in this journey of badminton in the country. With impetus from the BWF, increased awareness, acceptability and support from the government, men Para Badminton athletes have made us proud at the international stage.
Also Read: Rising against the odds: Our Women Para-Badminton Stars
Our men Para Badminton Stars
Gaurav Khanna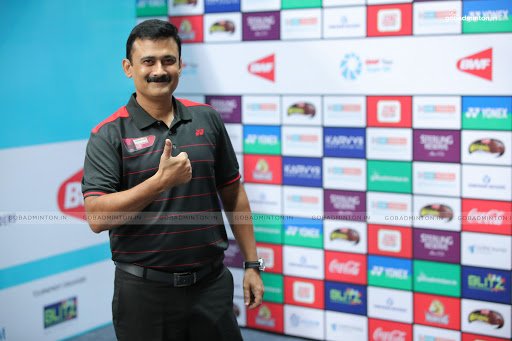 The head coach of the national Para-badminton team, Gaurav Khanna is the man behind the rise of Para badminton athletes. He is an international referee and umpire. His mother always wanted to do something for the physically challenged. Inspired by her, Khanna has been selflessly training the Para athletes. His trainees call him a hard taskmaster, and look up to him as a role model and inspiration.
Also Read: "It's high time people recognise the dominance of Indian Para Badminton athletes " says Para-Badminton Coach Gaurav Khanna
Manoj Sarkar
Category- SL3 (Standing/lower limb impairment/minor)
Manoj Sarkar suffered an outbreak of Polio in his teenage years. He suffers from a Post Polio Residual Paralysis of lower limb. Manoj has loved the sport since childhood, but was not really aware of Para badminton being an option for him. He started competing in 2011 and it has been quite a journey for him since then.
In 2013 he became the world Para badminton champion. He has over 40 international titles to his credit. He was crowned the world number 1 in 2018 after having been at the second rank for a very long time. In recognition of his achievements, Sarkar was awarded the Arjuna in 2018. Apart from being an athlete he has also been coaching able-bodied and Para-athletes since 2011. If not badminton he'd wanted to be a Chartered Accountant.
His next target is the Tokyo Paralympic games and is working hard for it with Coach Gaurav Khanna.
Pramod Bhagat
Category- SL3 (Standing/lower limb impairment/minor)
Pramod Bhagat is a well-known face of Para-shuttlers in India. Born on 4 June 1988, Pramod was diagnosed with Polio at the age of 5, which affected his left leg (Orthopaedic Polio). The former world no 1 was 13 when badminton caught his attention. He then started learning the sport which ultimately led him to pursue Para badminton professionally.
Bhagat has been crowned the Word number 1 in SL3 category and has won numerous titles. Not letting his deformity stand in his way, he won a gold medal in doubles and silver medal in singles at the BWF Para-Badminton World Championship, England in 2015. At Basel Championships 2019, He won two golds, one in men's singles and in the men's doubles category.
Pramod is a great and well-known para-athlete of India and has also been honoured with Arjuna Award in 2019 for his stellar performance in the international stage with about 45 medals. He was also nominated for the Male Para-Badminton Player of the Year award, by the Badminton World Federation (BWF). He was the undisputed king of Para badminton in 2019 with 21 international titles, including the World championship.
Also Read: Year in preview: Pramod Bhagat's remarkable success story in 2019 BWF para badminton season
Sukant Kadam
Category- SL4
As a 10 year old, Sukant fell while on his left knee while playing. He ignored the pain for a while until his knee began to swell. The damage was done. Medical attention saved his leg but left a slight impairment to the movement in his left knee.
An engineer by profession, Sukant Kadam got his first chance to play as a Para badminton shuttler in 2013. Initially he was rejected from the college badminton team due to his slow movement and a disability in his left leg. He had an opportunity to play at an event organized by the Rotary Club and won the gold medal which changed his life forever.
Motivated by the win, he started training for nationals. During the third year of his college, he got a chance showcase his talent at the international level. He participated in the 2014 England Championships. It was a learning experience for the shuttler and pushed him to work hard on his game. In 2015, Sukant got a chance to play at the Nikhil Kanetkar Badminton Academy, Pune and it bore him great results. At the Spanish Para-Badminton International 2018, top-seeded Sukant won the long-awaited title of his badminton career in the men's singles category. He has brought home over 40 international titles. In recognition of his achievements, He was honoured with the Shiv Chhatrapati Award by the government of Maharashtra.
Also Read: Former Para-Badminton player Ramesh Tikaram dies of Coronavirus
Suhas LY
Category- SL 4
37 year old Suhas Lalinakere Yathiraj is a multi talented person. Apart from being a Para Badminton player ranked as high as 2 in the world, he is also an IAS officer. He serves as District Magistrate of Gautam Buddha Nagar, Uttar Pradesh. He graduated from NIT Surathkal with First class and Distinction.
Suhas never let his one-legged congenital deformity be an obstruction for him in any way. A self taught badminton player, he became the first Indian first Indian bureaucrat to win a professional International Badminton Championship when he won the gold at the 2016 Asian Para Badminton Championships, Beijing.
He received Uttar Pradesh's highest civilian honour Yash Bharti in 2016. His determination and positive approach to life is an inspiration. Yathiraj "shuttles" off court too between his profession and passion, and has done it very well. His mantra is "follow your heart as disability lives in the mind."
Also Read: Rising against the odds: Our Women Para-Badminton Stars
Tarun Dhillon
Category – SL 4
Like most Indian boys, Tarun also wanted to be cricketer. He was 10 years old when an accident put an end to those dreams and opened doors to Para badminton. He had suffered a deep cut, which aggravated with infection due to lack of proper and immediate medical attention. That hindered the normal growth of his body and caused a deformity in his right leg and locking of knee.
His major breakthrough was when he won the men's singles at the BWF Para Badminton World Championships 2013. In 2015, he won a second world title. He managed silver in men's singles and doubles in 2017. Tarun won the gold at Asian Para Games in 2018.
Dhillon intends to give back to his community in future. He aspires to be badminton coach or work in a sports related domain.
Prem Kumar Ale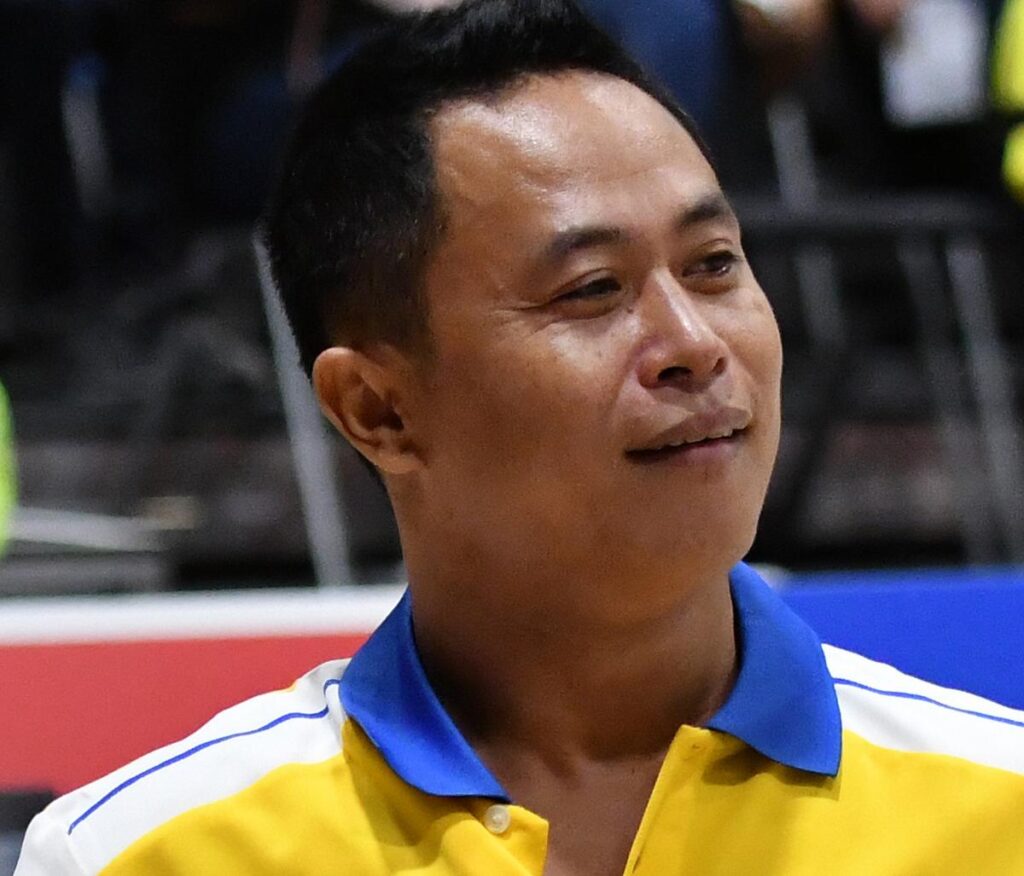 Category- WH 1 (Wheelchair)
Prem Kumar Ale played the best badminton of his career so far when he upset top seed Thomas Wandschneider out of the men's singles WH 1 event at the Basel 2019 Para Badminton World Championships. He has made India proud with a stunning performance with his racquet and wheelchair at Basel.
"I want to tell all wheelchair athletes that when we are determined to do something, we can definitely do it – even defeat the player who is top-ranked in the world", he said in an interview post Basel 2019.
Also Read: Eight Indian in finals of Brazil Para-Badminton International
India is among the elite in Para badminton, however, much less known in the country. These Para stars have brought laurels to the country at an international stage and are to be given due recognition. Para Badminton will feature in Paralympics for the first time at Tokyo next year. With many of our Para athletes qualifying for the same, they will be a strong contingent for the world to watch out for.