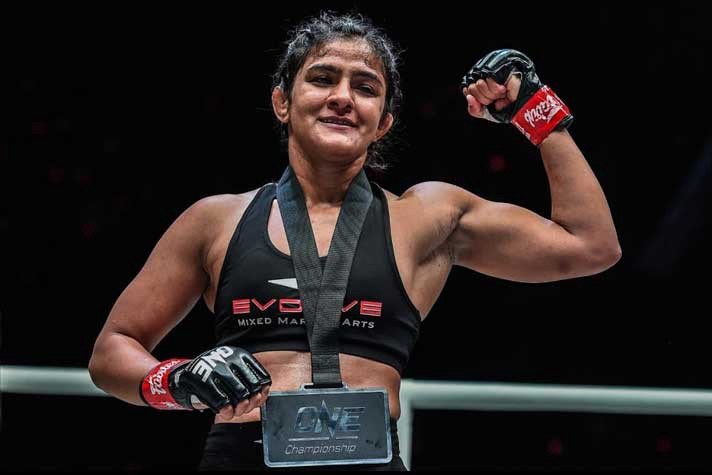 Commonwealth Wrestling Gold Medalist Ritu Phogat comes from a famed wrestling family. Also known as the Indian Tigress, started dreaming about wrestling since the age of 8. She won 3 Indian national championships in wrestling before taking gold at the 2016 Commonwealth Wrestling Championships held in Singapore.
Her debut in ONE happened in February earlier this year, currently 2-0 and also fighting with the Asia-based One Championship. Buzz has been sensed ever since it is announced that Ritu will challenge the Undefeated Phenom Stamp Fairtex when One Championship resume on 31st July. It is assumed to be a tough fight as Thai Wrestler has a 4-0 record.
Khabib's Manager on Ritu Phogat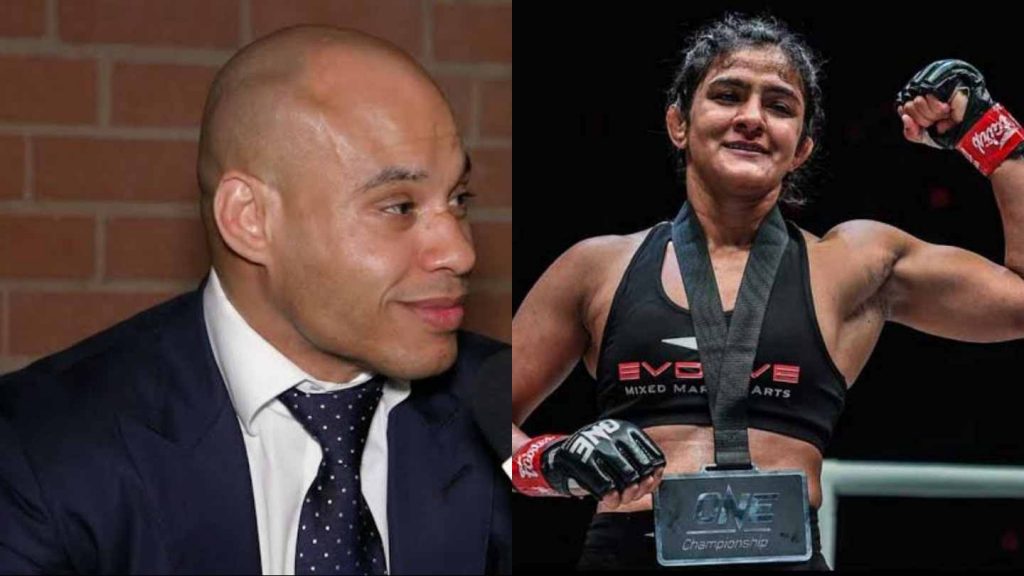 Abdelaziz is the CEO of Dominance MMA and manages some of the best fighters in the world including Welterweight champion Kamaru Usman. In an interview he spoke about Ritu Phogat and quoted, "Ritu is developing but I know who she is. She's very tough but she's still early in her career. I think she's a world-class athlete. I think if she gets the right team behind her, the right coaches, and makes the right moves, she can be a world champion. I really do," said in an ESPN report.
Phogat's take on her Thai opponent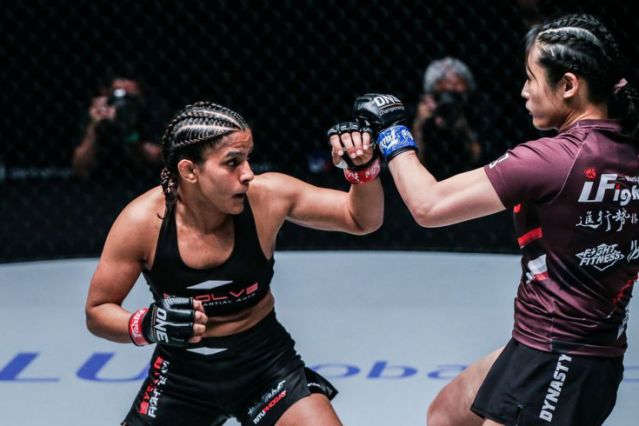 In the hopes of clinching the ONE Gold, she quoted, "She has more experience in the Circle than me right now, but I think both of us will have to adapt to different styles, as she is very good in Muay Thai and kickboxing, so she will definitely take the game to her strengths. When I face her, I have to definitely step up my game in striking."
"My dream is to become World Champion one day, and to do that, I have to go up against every top athlete here and win," the Evolve MMA representative said."I have kept a schedule for myself, and I am following it strictly. The schedule includes functional training like yoga, cardio, and strength.
"My coach gave me a few drills to do at home to sharpen my focus and movements, and eventually, it will help in improving my skills. Also, I am shadow boxing and practicing my kicks a few times a week to improve my movements."
There are high hopes from the Indian Wrestler as she looks to stretch her win record but the challenge ahead seems to be as ruthless and fearless as her.
Also Read: Paulo Costa determined to not settle his beef with Israel Adesanya soon; Says "It will be savage"