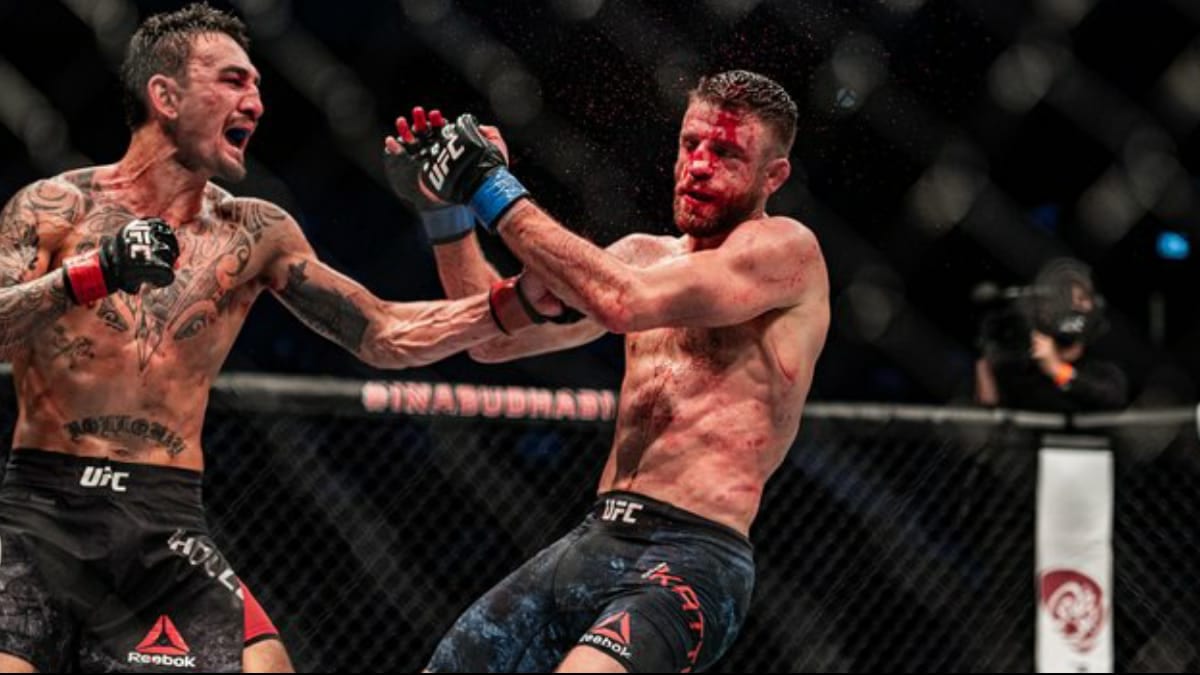 The UFC Featherweight fighter Calvin Kattar faced the former Featherweight champion and no doubt one of the best strikers on the UFC roster, Max Holloway in January. In that fight, Kattar lost all five rounds and in the end lost the fight by the unanimous decision of the judges.
Max Holloway's performance was just phenomenal that night. He broke his own record of most significant strikes landed in one fight. Holloway landed 447 out of 746 strikes thrown in that fight.
Calvin Kattar took the worst beating of his career against Holloway and immediately after the fight he was admitted to the hospital. In his recent interview with MyMMANews, his teammate Rob Font revealed that he is still going through concussion protocols.
Rob Font says, "He's in and out of the gym, He's kind of still going through concussion protocols. He's not concussed but they're just babying him right now. So they're having him do a lot of like little hand-eye coordination things, balance drills. Stuff like that — boring, non-contact type of stuff…"
Calvin Kattar is facing medical suspension of six months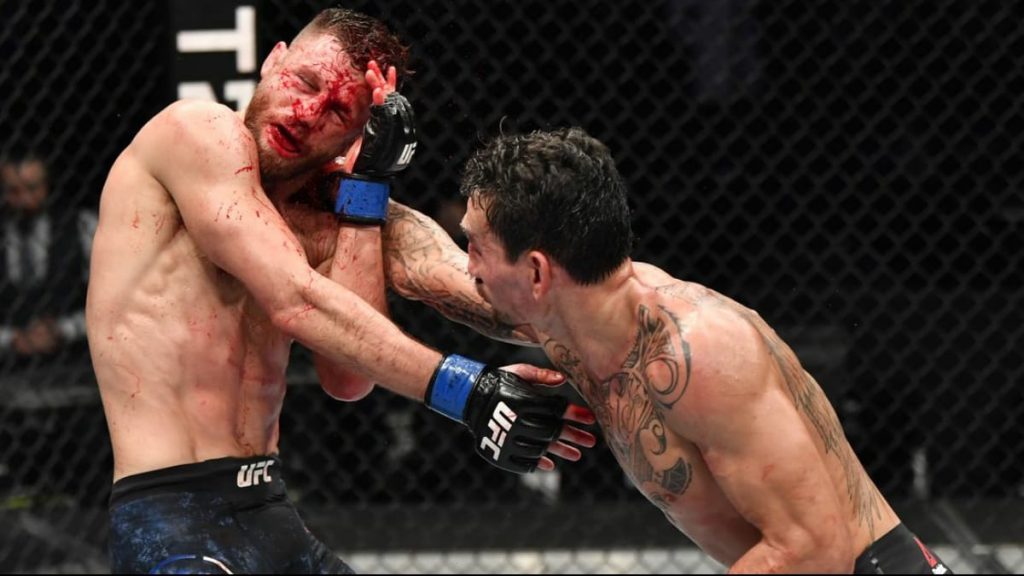 Max Holloway also broke Calvin Kattar's nose during the fight and he is facing a medical suspension of six months. Rob Font added that his team wants him to be completely healthy again before stepping inside the Octagon once again after this traumatized beating.
Rob Font added, "We're trying to kick him out of the gym because he's getting anxious, He's kind of getting to that point where he wants to start moving around more. It's like a little baby, we're just trying to baby him right now."
"Like, 'Slow down, you've got a lot of big fights, a busy year, just take time off and just hang out.' But it's hard, especially coming off of a loss. You want to get back and you want to fix everything you thought you messed up, and right now we can't."
"So it's one of those things where I want him back in the gym, but he shouldn't be in the gym, so we're trying to think of ways to keep him active inside the gym."
Also Read: UFC Vegas 23 (Co-Main Event): Arnold Allen vs Sodiq Yusuff Preview and Prediction.
"I can be the champ because I have a lot of heart, and I work hard," says Mackenzie Dern.