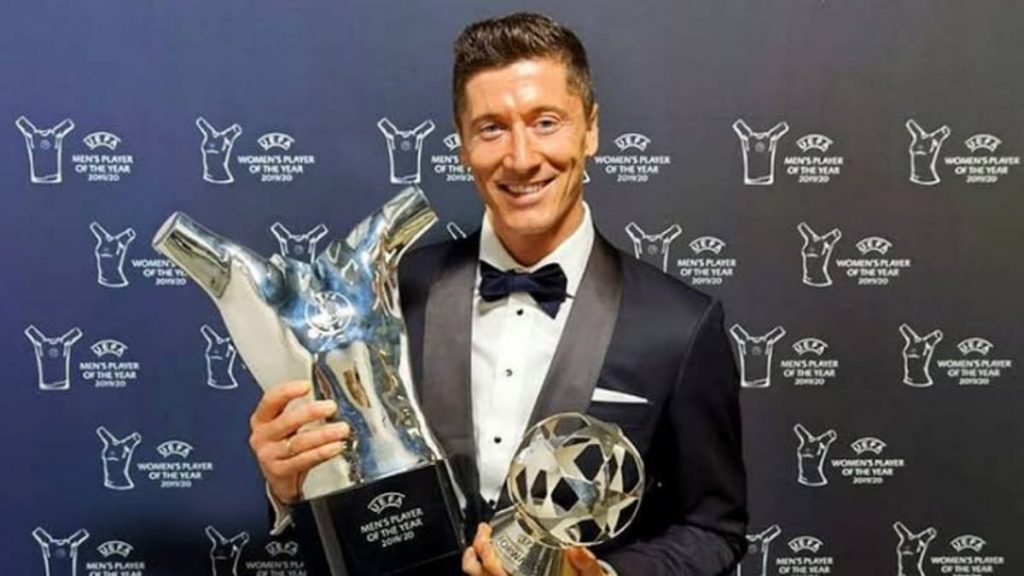 Bayern Munich striker Robert Lewandowski won the UEFA Men's Player of the year award for the 2019/20 UEFA Champions League. He was also named the UEFA forward of the year. The Polish striker was presented with the awards in the award function conducted by UEFA yesterday at Geneva, Switzerland.
Lewa had an amazing season with Bayern Munich last year. The leading goal scorer for Bayern Munich led them to treble win as they won the UEFA Champions League, Bundesliga, German Cup and also the super cup.
Voting result
55 journalists who represented each of the UEFA's member associations along with managers of clubs who were a part of the relevant group stage of UCL and UEL casted their votes. The nominees ranked in the following order after the voting process:
Robert Lewandowski (Bayern Munich) – 477 points
Kevin De Bruyne (Manchester City) – 90 points
Manuel Neuer (Bayern Munich) – 66 points
Robert Lewandowski's 2019/20 season
Lewandowski won the UEFA Champions League, Bundesliga, German Cup and the Super Cup. He also was the Champions League top scorer. Lewandowski was a part of the UEFA Champions League Squad of the Season. He was also the top scorer in Bundesliga and was also named the Bundesliga Player of the Season.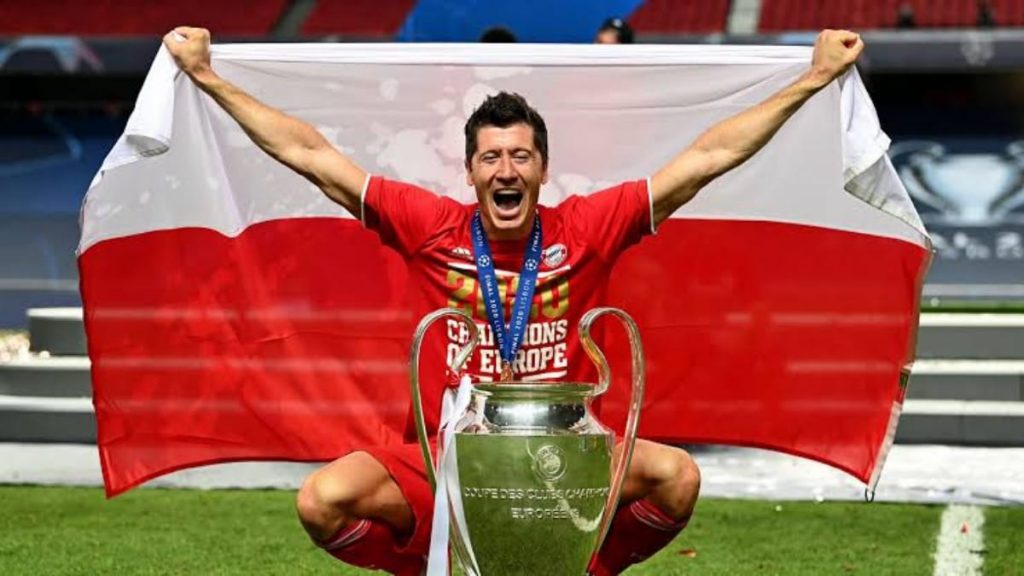 Robert Lewandowski made 10 appearances in the UEFA Champions League 2019/20. He scored 15 goals and provided 6 assists. The Polish forward made 31 appearances in Bundesliga and scored 34 goals. He also provided 4 assists to his teammates.
Hansi Flick the coach of Bayern Munich was all praise for his striker. Speaking about Lewa, Flick said, "He works so hard for the team. He is important for our defence as he provides support and nothing needs to be said about how much danger he poses in front of goal. Lewa is very professional and works extremely hard. He is the best central striker in the world."
ALSO READ| Pernille Harder: UEFA Women's Player of the year and UEFA forward of the year