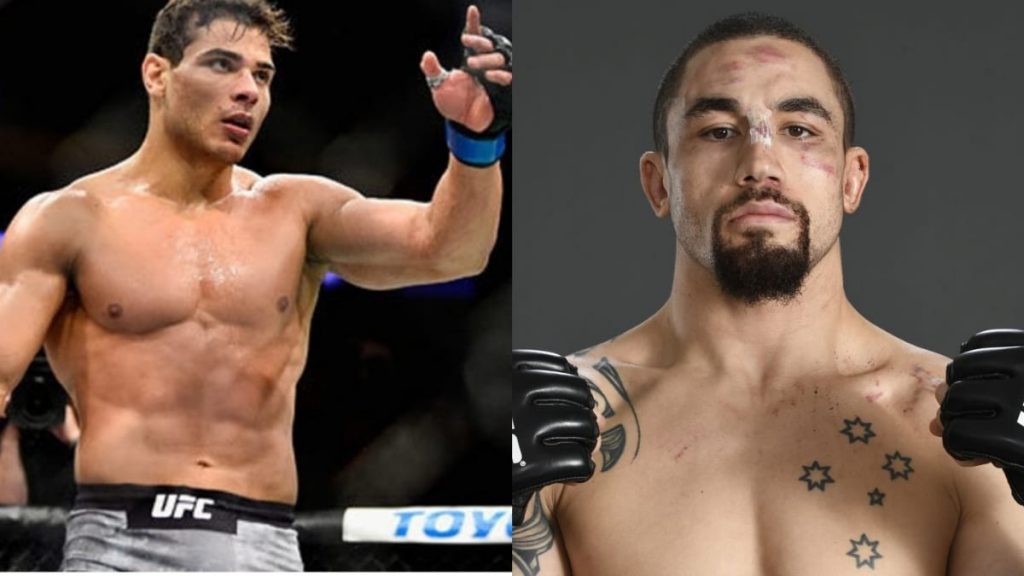 UFC middleweight champion, Israel Adesanya is going to move up to the light-heavyweight division to fight the division's champ Jan Blachowicz, they are booked to fight each other in the main event of UFC 259 on 6 March 2021.
After Izzy moves up to the light-heavyweight, the 185-pound weight class (middleweight) will be put on a pause, especially if Adesanya would beat Jan. In that case, he would be a two-division champ, and he would be forced to face light-heavyweight contenders.
Robert Whittaker and Paulo Costa are No.1 and No.2 ranked fighters in the division, respectively and they are expected to face each other soon. With Adesanya gone the experts were speculating that this fight would be for the interim title. But Dana White clearly said that this wouldn't be the case.
Costa's team is terrorizing Dana for this bout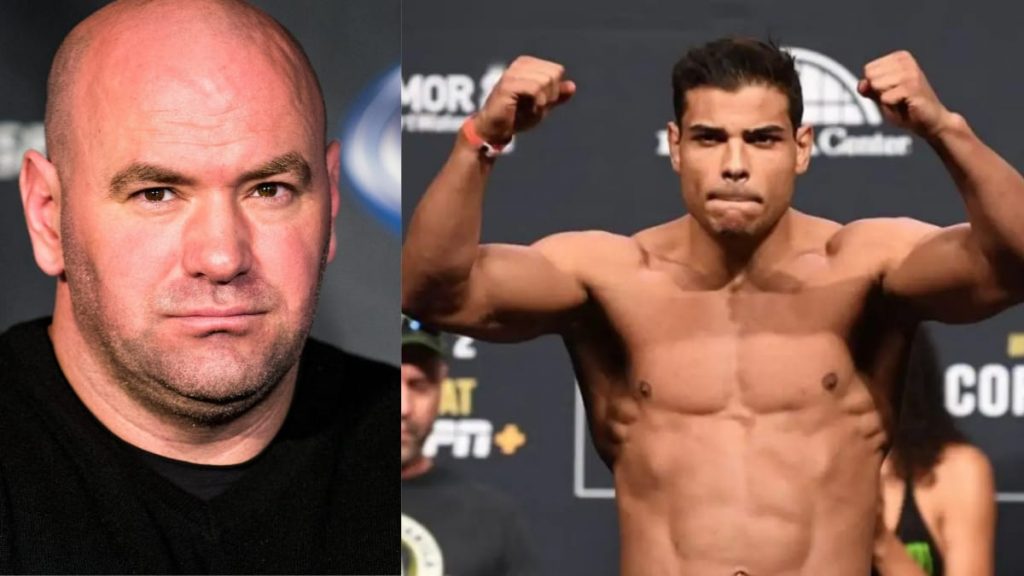 After his loss against Adesanya, Paulo Costa is looking for his rematch ever since. He is willing to fight Whittaker to make his title rematch happen again, and apparently, his team is terrorizing Dana White for the same.
In an interview with The Mac Life, Dana White said "Well, I can tell you Paulo Costa and his team are terrorizing us to make that fight. I would make that fight though. Yeah, I would make that fight."
But when asked if he would make this fight for the interim belt he clearly said "No".
Paulo Costa's coach said the following "It's a win-win for the UFC, and that's what Dana White wants. He knows that Borrachinha vs. Whittaker will sell well, and he knows how much the title unification bout will sell, too." He's got a point though, maybe Dana White will make this fight for the interim title.  
Also read "I look forward to the crying and the begging," Dana White once again warns illegal streamers.