The Russian Olympic Committee has managed to bag the Gold Medal in the final of the Men's artistic all-around gymnastics at the Tokyo Olympics. ROC garnered 262.500 points to emerge victorious in the event. Denis Abliazin and Artur Dalaloyan didn't start on a great note as a couple of low scores from them put pressure on their teammate, Nikita Nagornyy.
Nagornyy managed to hold his nerve in the crunch moment and landed a routine together despite a wild second pass. ROC left behind Japan, who won the Silver Medal after ending with 262.397 points. Hashimoto Daiki was able to somehow hit the last high bar routine and he took Japan ahead of China, who had to stay content with a Bronze medal with 261.894 points.
Going into the final rotation, China had managed to reduce ROC's lead to as low as 0.640 points. However, Zou Jingyuan's bagged a -0.3 penalty and it didn't help China going forward in their quest for gold. ROC was dominant throughout as they stayed at the top for the chunk of the match. Apart from Nagornyy, Abliazin and Dalaloyan, they also had David Belyavskiy in their team.
USA fail to grab a medal after finishing fifth in men's artistic all-around gymnastics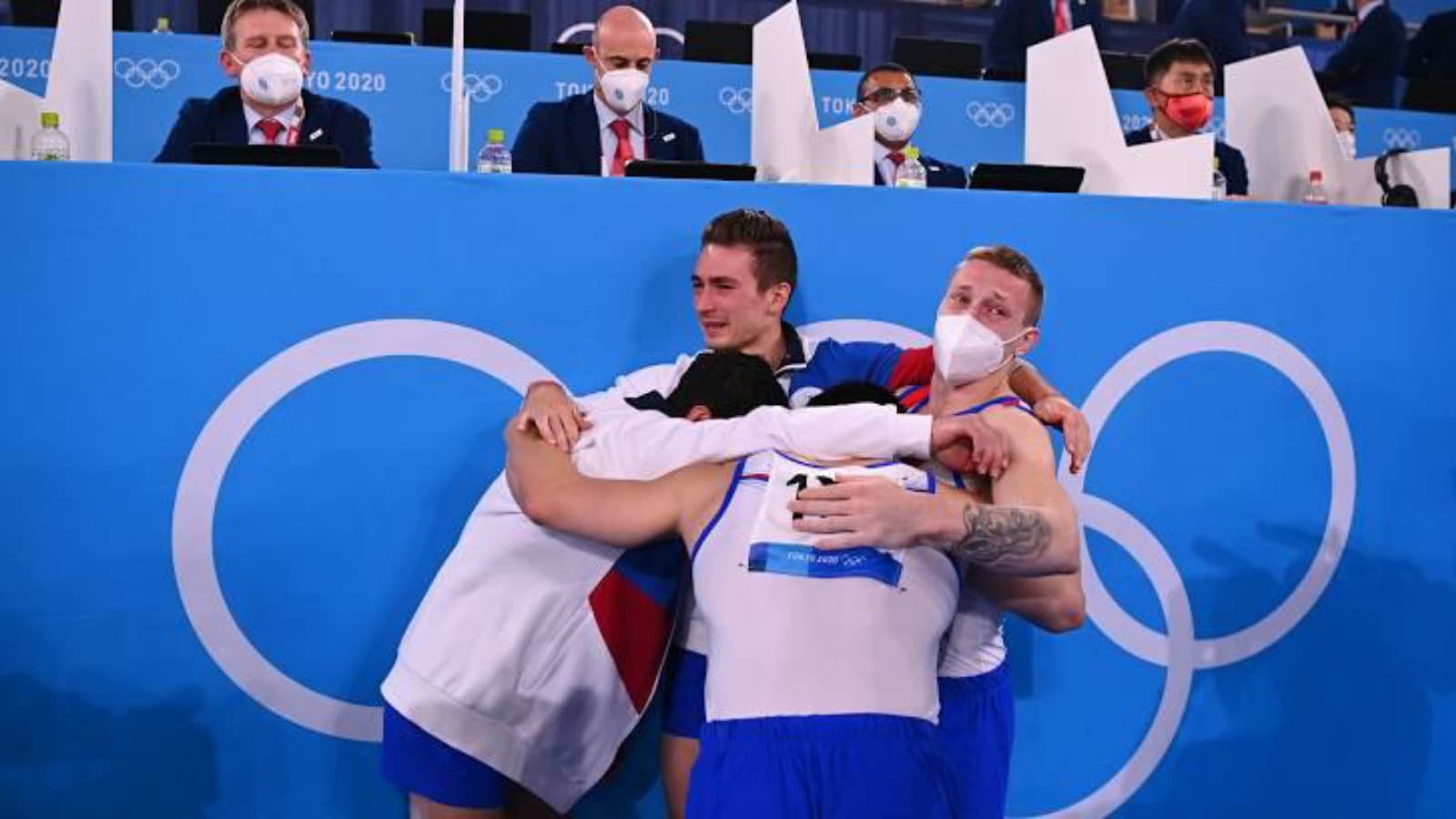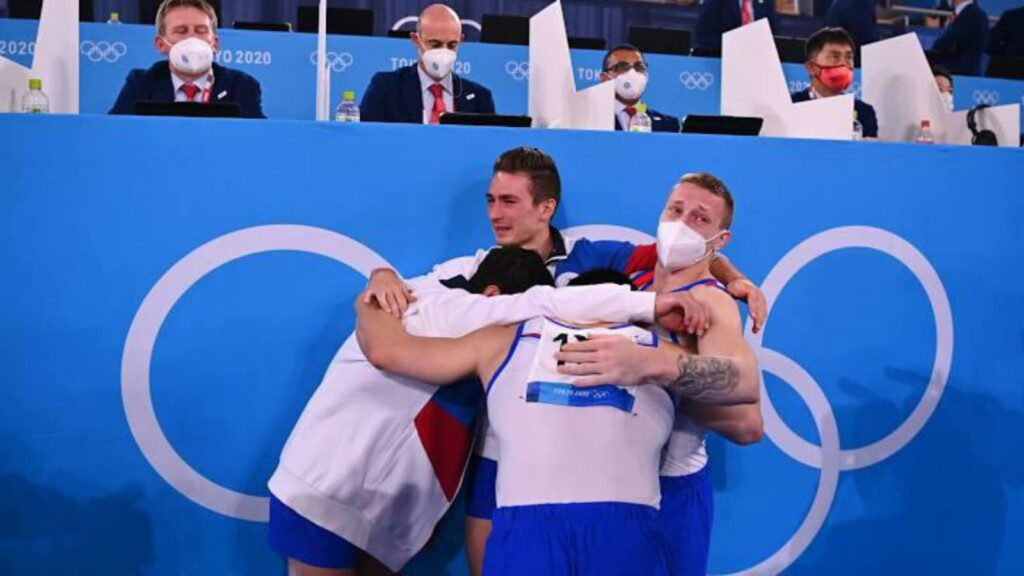 The United States of America, in the meantime, failed to live up to the expectations. After being pushed onto the back foot at the beginning, they failed to recover. The USA finished at the fifth position with 254.594 points below Great Britain, who ended at fourth with 255.760 points.
Samuel Mikulak, Yul Moldauer, Brody Malone and Shane Wiskus represented the US in the gymnastics event. However, they couldn't quite help their team over the line.
Among other participants, Switzerland finished at sixth with 250.927 points under their belt. Ukraine and Germany finished seventh and eighth with 246.394 and 238.495 points respectively.
ALSO READ | Tokyo Olympics: India vs Spain Hockey live stream – When, where and how to watch