The Women's team all around finals of Artistic Gymnastic at Tokyo Olympics was held on day 5. The ROC qualified first for the finals following an exceptional performance. Uncharacteristic errors from the US team led by Simone Biles meant that they could only manage to qualify second. ROC and USA started off on the vault in their first rotation. China finished third in the qualification, while France finished fourth. The two teams started on the uneven bars in their first rotation. Belgium and Great Britain started on the trickiest event, the balance beam. Japan and Italy started off with dynamic routines on the floor exercise.
The ROC team led by Angelina Melnikova, had a very strong start in vault, despite it not being their strongest event. Lillia Akhaimova registered the highest score of the of that rotation with a strong 14.733 and ROC finished wit a total score of 43.799 taking the lead. The USA had a rough start to their finals, with Grace McCallum only managing a 14.300, while Jordan Chiles scored a 14.666. It was Simone Biles who surprised however, as she faltered and only managed a 13.766 on her vault, putting USA in provisional second.
In a surprise and after China had a fall on their best event, the uneven bars they sat in fourth with 41.066. France held a narrow lead at third place with a score of 41.339
Simone Biles Sits Out Women's Team Final after Suspected Injury; Door Left wide Open for Other Countries to Finish on the Podium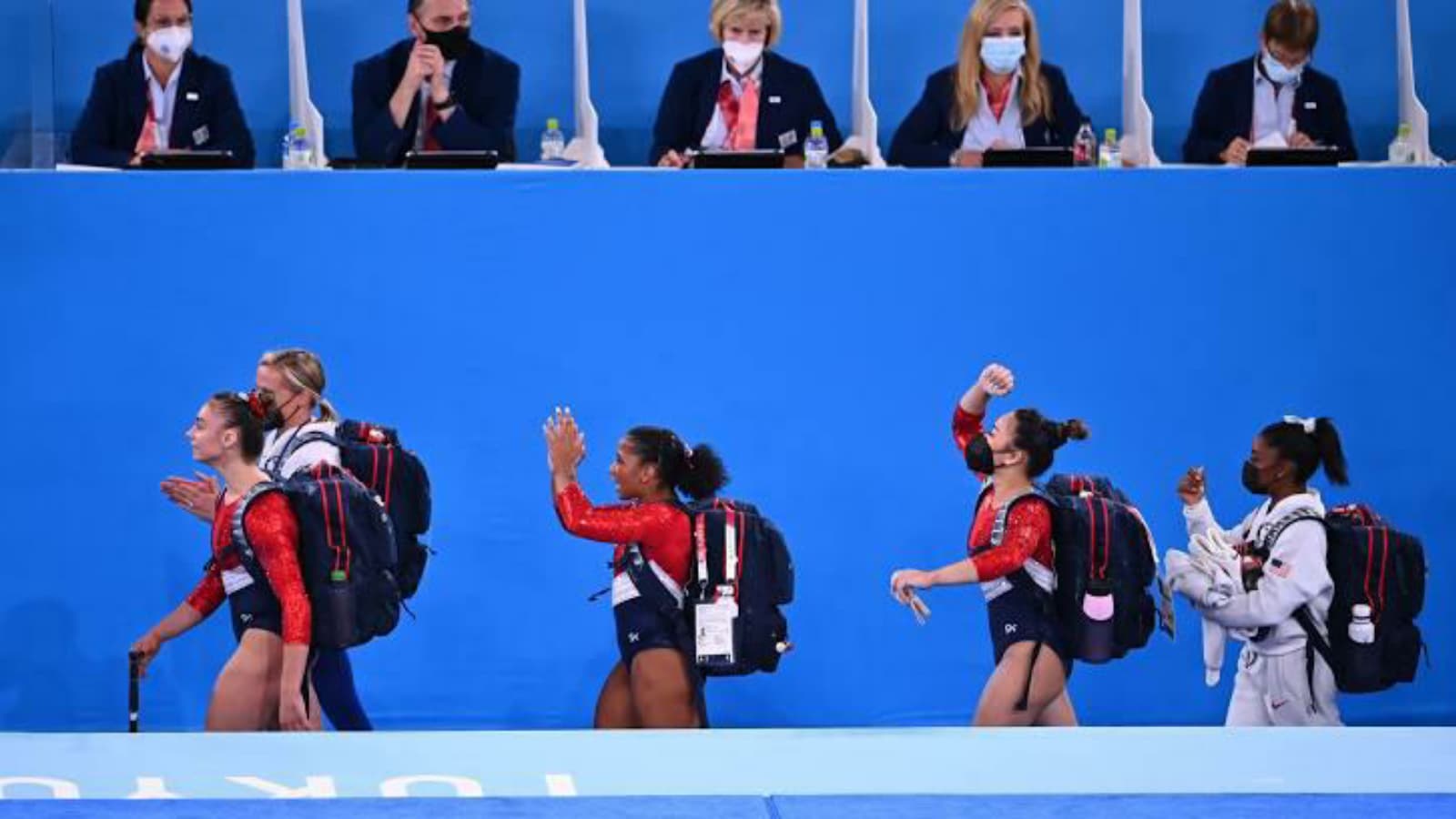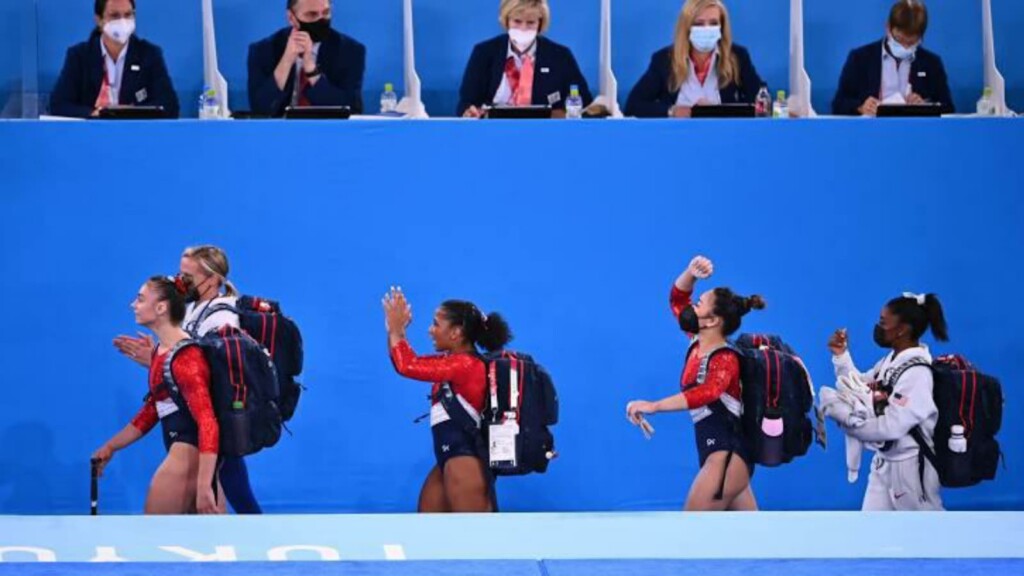 Simone Biles left the competition floor soon after her vault, and there were several speulations as to why she was gone; and when she was coming back. Jordan Chiles was getting ready to replace Simone, as their second rotation was about to begin, when Biles came out and announced that she would be sitting out the rest of the finals, a shock to the entire team. The remaining three women would now be forced to compete in all the events, an unprecedented twist to their finals.
Next was ROC's strongest event, the uneven bars and they did not fail to impress. Angelina Melnikova's bar routine earned a 14.900, while Viktoriia Listunova and Vladislava Urazova scored 14.900 and 14.866 respectively. This allowed them to gain a sizeable lead over the US, with a score of 88.498.
USA struggled with McCallum only being able to score a 13.700. Jordan Chiles who stepped in as a replacement to Simone Biles scored a respectable 14.166, while Sunisa Lee was the star of the rotation, as she kept her cool and earned a spectacular score of 15.400. The team finished in second, 2.5 points behind ROC, with a score of 85.998.
It was Italy in third place with 83.031, with China scoring only 82.665, their hoped of a medal slowly fading.
Russia falters in the third rotation; USA make up ground in women's team all around final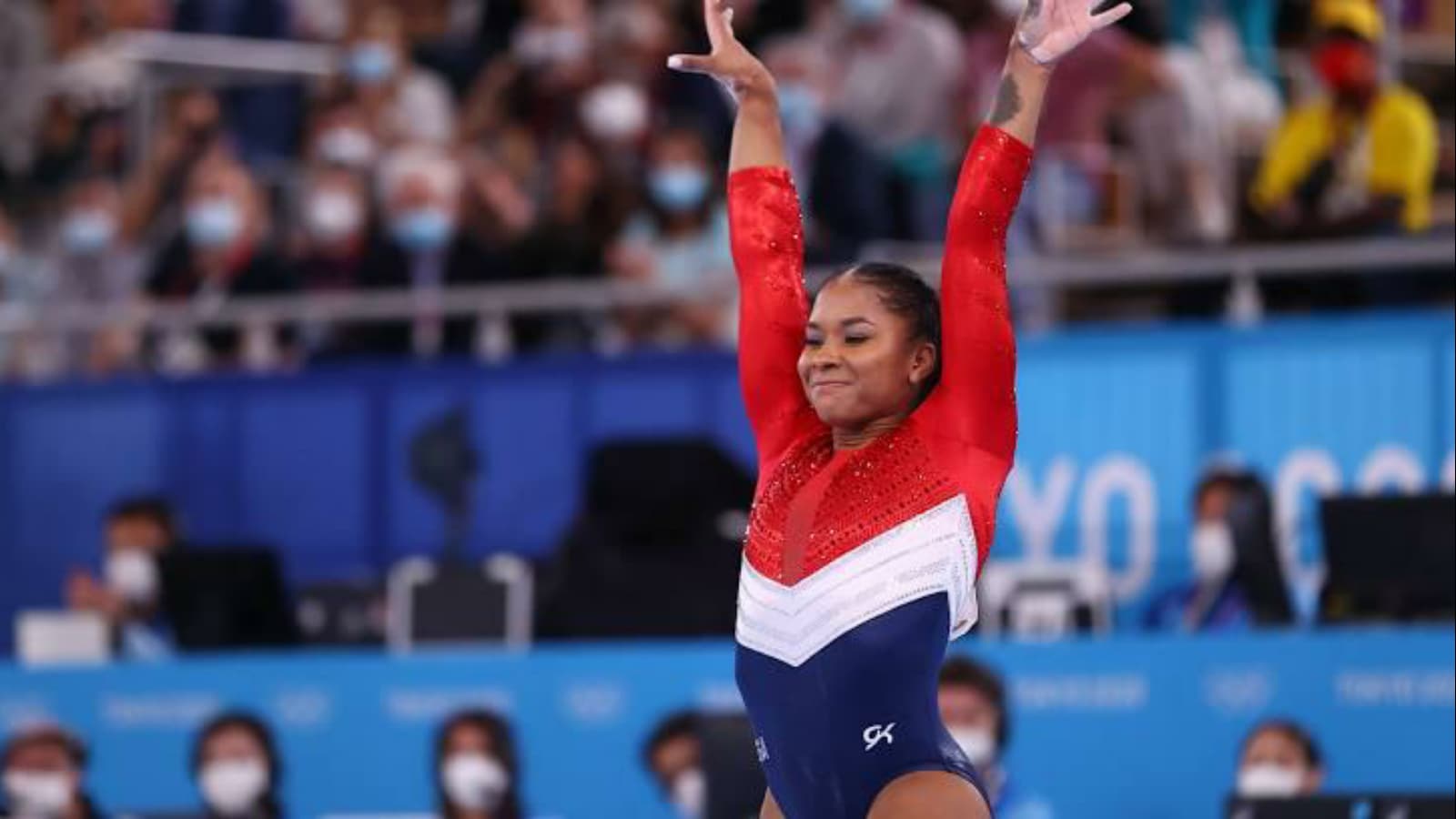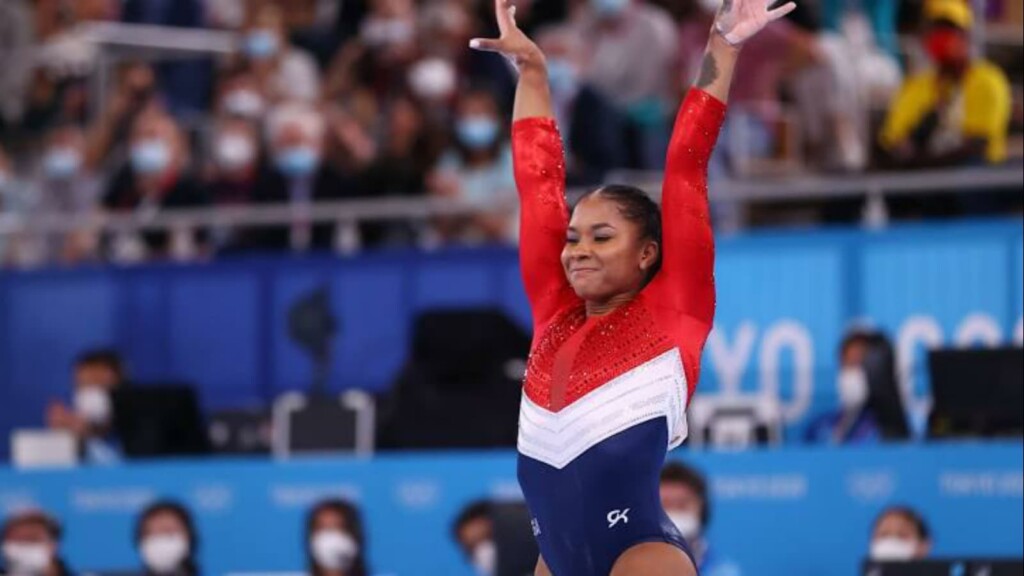 The third rotation saw Russia struggle on the balance beam, as Melnikova and Urazova only managed to score a 12.566 and 12.663 respectively. Listunova had a great showing, with a score of 14.333, the highest of the rotation. Despite some shaky performances, ROC was still leading after the third rotation, with a total of 128.030.
The USA had a better performance on the balance beam, as Sunisa Lee led the team with a score of 14.133. Grace McCallum was struggling and could not manage to make up much ground and scored only a 13.666, a disappointment, considering she was going to compete in all events from beforehand. Jordan Chiles, who was put on the spot, gave her best performance with a score of 13.433, a total 127.230.
Italy was strong and managed to hand on to third place with 124.530, while Japan followed closely. China was struggling only managing to finish sixth, with Great Britain ahead of them.
The Last Rotation decided the fate of the long fought battle of USA and ROC; History for Great Britain in fight for bronze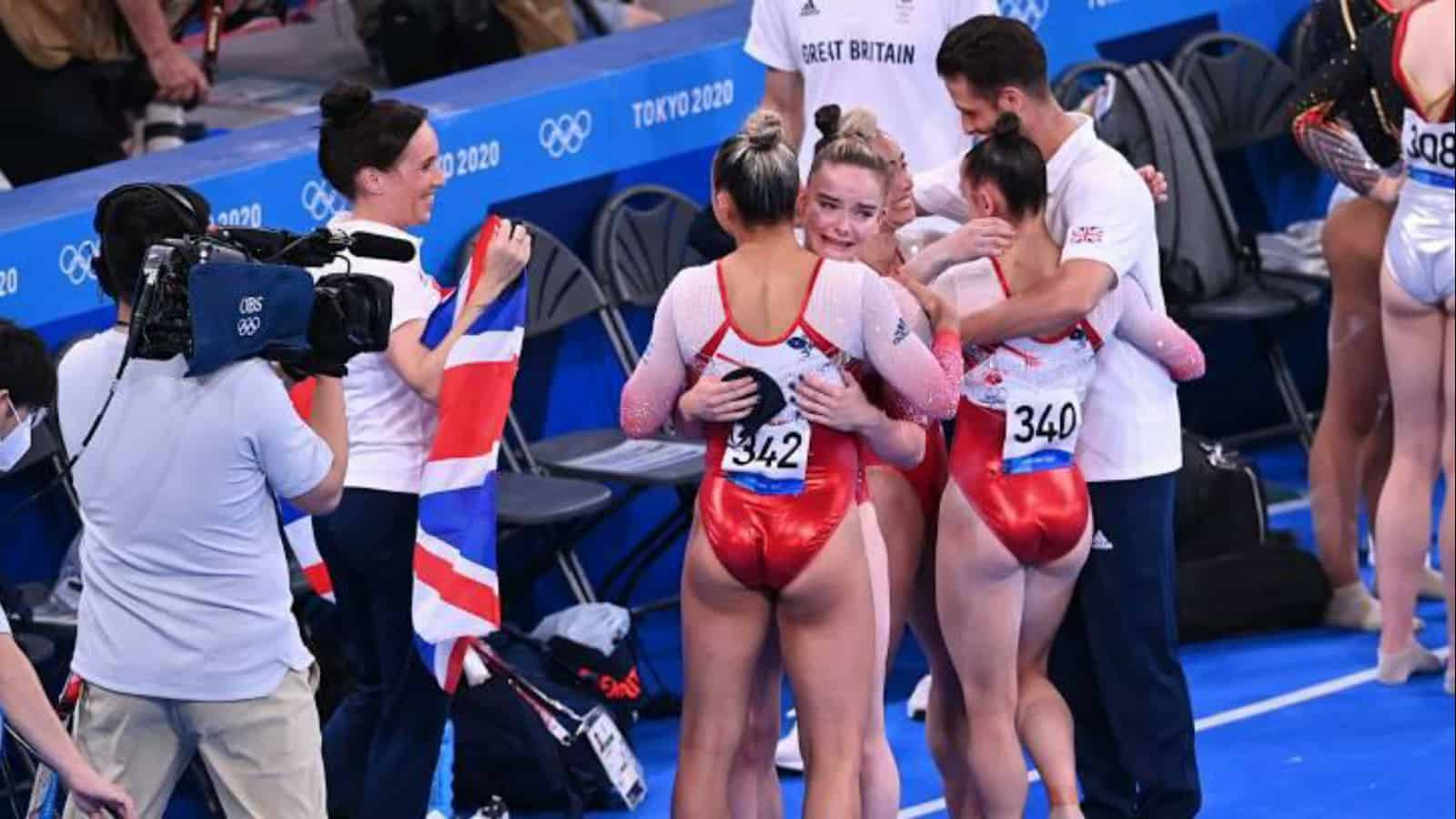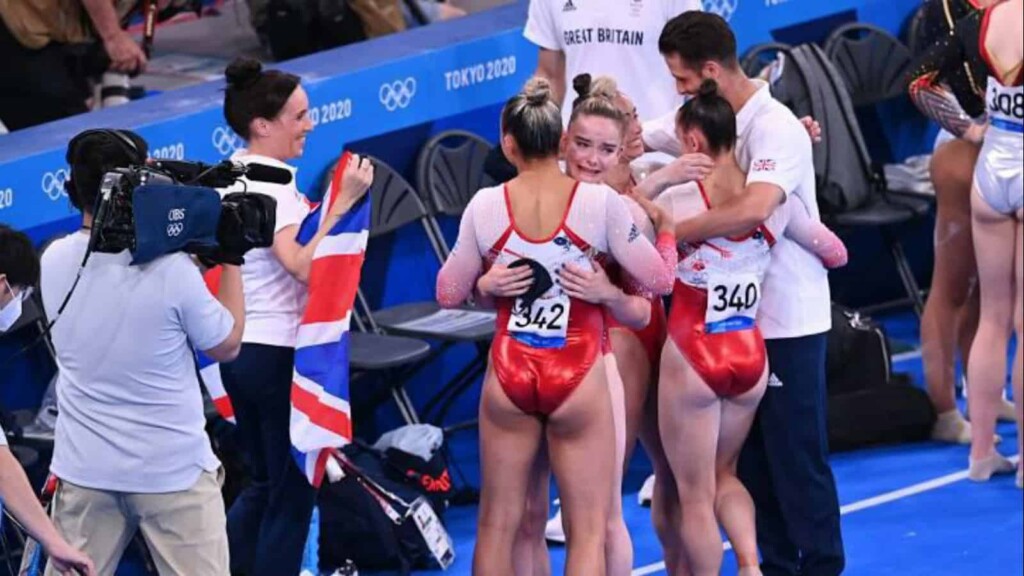 The last rotation led to a nail biting finish, with USA known to be strong in the event. Grace McCallum started off the round, and stepped out of bounds in one of her passes, with her finals ending in disappointment managing on 13.566. Chiles was on next, and she gave her strongest possible performance. Unfortunately she fell on one of her passes, meaning that she would be losing a whole point. She finished off with a weak 11.700, essentially taking the gold medal off USA's hands. Suni Lee would be the last gymnast from USA to take the stage, and the pressure was on her to deliver, and deliver she did.
Urazova completed her simple routine with perfection, earning her a score of 13.366. Listunova took the floor next and anticipation was building as to who would come out on top. Listunova's energetic and aggressive performance earned her a great score of 14.166. Melnikova was the last athlete to take the floor, and was the one to round it out for the ROC. She delivered, with a 13.966, and ROC had done it.
The ROC team burst out in tears as they had secured their first gold medal, creating history. A strong team led by Melnikova took their place on the podium, with a final score of 169.528. It would be a silver medal for USA, 166.096. History was created for Great Britain as well, as they finished with a bronze medal, the first medal for them in the event since 1928, with a score of 164.096.
Italy finished fourth, while Japan finished fifth. France took sixth and China took a disappointing seventh place, and Belgium rounded off the top 8.
Also read: Artistic Gymnastics at Tokyo Olympics: Simone Biles Leads Individual Standings; ROC Finishes First Over USA as Team Leaders in Qualification