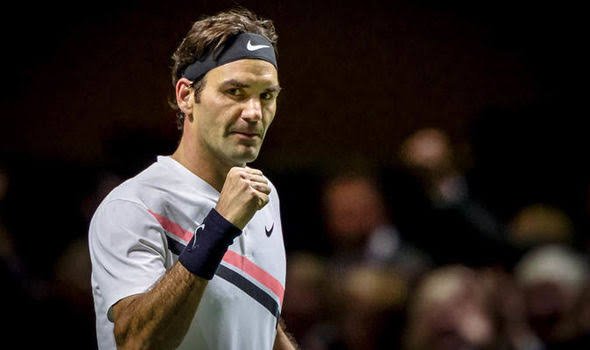 From racquet-smashing enfant terrible with a bad attitude and ill-advised ponytail to universally respected sporting role model and modern icon, Roger Federer has come a long, long way.
Many things have changed for Federer since that Centre Court triumph over Mark Philippoussis in 2003. On court, his successes have brought him more than $100 million in prize money and 103 career titles.
Off it, he is the father of two sets of twins, Myla Rose and Charlene Riva and Leo and Lenny with wife Mirka, a former player he met at the 2000 Olympics in Sydney. But his career and life wasn't always so settled.
As a talented young player, Federer's on-court tantrums and hair-trigger temper once threatened to stunt his progress. "I had a tough time getting my act together out on court, trying to behave properly. For me that was a big deal," he admitted. 
Federer's initial years as Pro
Federer famously defeated Pete Sampras at Wimbledon in 2001 but was knocked out in the first round the following year. It took a personal tragedy for Federer to press the reset the button.
Just when he turned 21, his coach and close friend from his formative years Peter Carter was killed in a car crash in South Africa. From that point on, the multi-lingual Federer committed himself to winning in style, with grace and not dictated to by his inner demons.
Former French tennis player, Yannick Noah shared his views on his peers who were the complete opposite of the current crop of players.
How Roger Federer became 'Zen'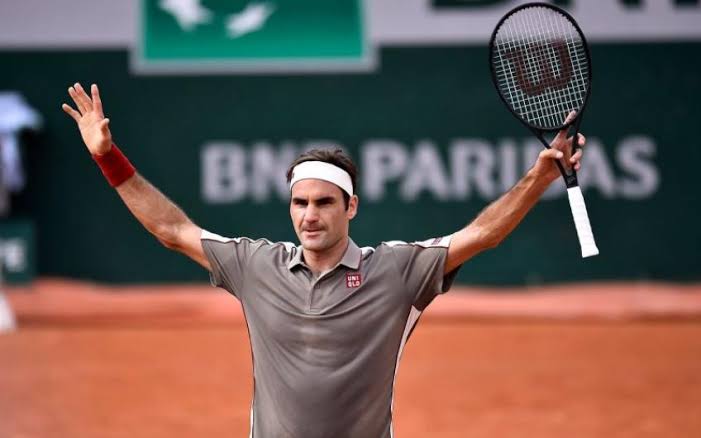 Speaking on "The Tennis Podcast", he talked about the 80s players with high temperaments and regular outbursts during matches. He also spoke about Roger Federer's early career temperament and how he has managed to become "zen" and following rules gracefully.
"I was in Melbourne, and I am at Pat Cash's place. McEnroe is playing Pernfors. He is probably gonna win and come and join us for the barbecue. So we watching the game, and the code of conduct was starting. It was actually made for John, mostly," Noah said.
"All of a sudden there is a problem, and I'm playing Pernfors. John was disqualified, out of the Australian Open. He came to the barbecue and was upset," Noah added.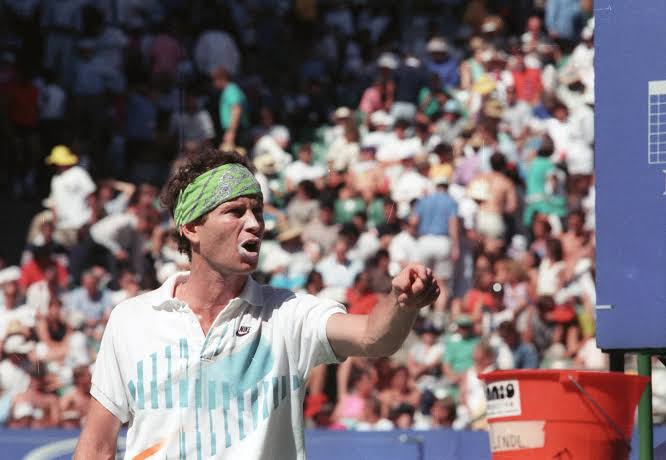 John McEnroe was the first player to get disqualified by the code of conduct after repeated racquet abuse and constant swearing in the match against Sweden's Mikael Pernfors.
After the McEnroe era, players have adapted very well to the code of conduct and Federer evolved into the player he is after learning to control his emotions, according to Noah.
"Even Roger Federer as a junior was a little brat, as a junior he was a little spoilt brat breaking racquets. Roger Federer was always cursing. Then he became this Zen Master, it is beautiful. But these guys learned the game with these rules," Noah said.
Also Read: Novak Djokovic edges past Nadal and Federer as the sport's most dominant player 'on any surface'