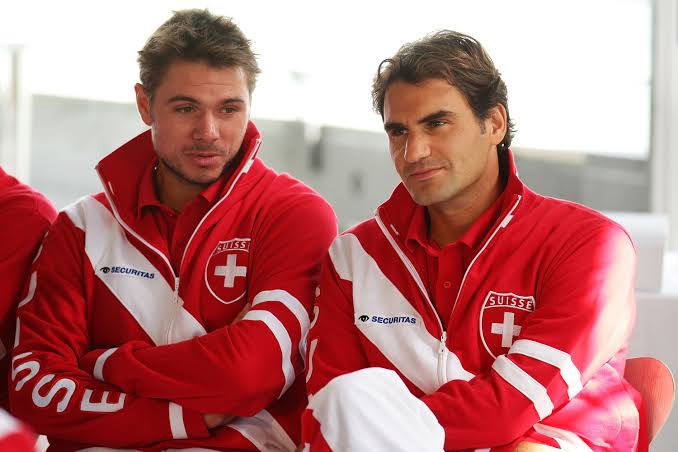 Stan Wawrinka has shared a close bond with his compatriot Roger Federer. They are close friends and have played Davis Cup together for Switzerland as well as meeting 26 times on tour.
In an interview with L'Illustre, Wawrinka talked about his first meeting with Federer and recalled about feeling the fear factor before striking a shot.
"Yes, very well. It was on a clay court in Biel, at Swiss Tennis. When I was 16 and I was there as a sparring partner. I remember that I had put a lot of pressure on myself, I was paralyzed at the idea of ​​missing my shots. I had given everything, I was red after five minutes on the pitch".
Learned a lot from Roger Federer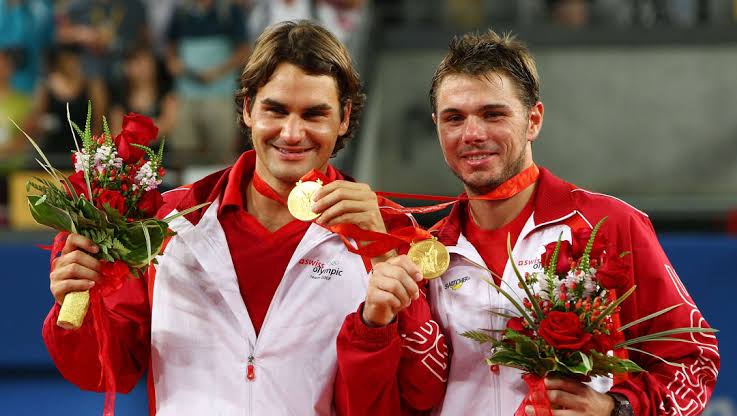 Wawrinka also spoke in detail about the lessons he learned from his "big brother" Federer. He also answered the question on whether he could have won more tournaments if he wasn't playing in the same generation of Federer, Nadal and Djokovic.
"On the contrary, he taught me a lot. When I arrived on the tour he was already world number one and had won several Grand Slams. Few young players have had the chance to train with a champion of this level."
Learning from Nadal, Federer and Djokovic
"I've always enjoyed learning from others and I often say that I owe a large part of my Grand Slam titles to the "Big Three" (Roger Federer, Rafael Nadal and Novak Djokovic). I'm certainly the player who trained the most with them. Watched them, I watched a lot of their games."
"At the start of my career, I was able to count on Roger's advice before facing the best. He was like a big brother on the circuit."
Asked the best advice he's received from his "big brother", Wawrinka says Federer showed him the value of making the most of moments every day.
"The importance of living in the present moment" is the best advice, said Wawrinka.
"For twenty years, he has been in demand daily by the press, fans, trips, tournaments, training. His days are ultra-busy and yet he remains incredibly calm. Even when he has to do something that kicks him less, he does it thoroughly, better than everyone else. Over the years, I try to get closer to that too."
Asked whether the constant contrast being done between Federer's talent and his hardworking nature annoys him, Wawrinka replied
The Big3 are aliens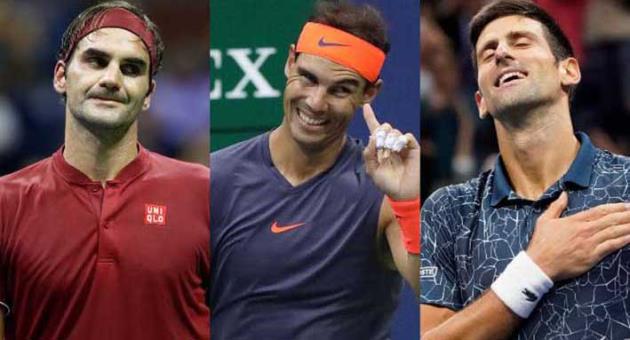 "On the contrary, I assume it completely and I am proud of it. I think that's what makes me popular. After my first Grand Slam victory, people said to themselves: "Hey, it's a guy like us who succeeded. This means we can all do it! " Whereas Rodg ', Rafa and Novak are aliens who have always been above everyone else. I got there much later."
He says the biggest regret "by far" of his career is not beating Federer in the semi-finals of the ATP Finals in 2014 when he had four match points.
"I had to win and that day I didn't do what it took to get there. To be able to play Djoko [Djokovic] in the final and hope to win it would have been enormous. I let that chance slip away. It was very, very hard.
The next night I hardly slept…What saved me was that I had to meet the Swiss team for the Davis Cup final a few days later."
Also Read: Filippo Volandri praise Novak Djokovic, he was impressive even at 17
Also Read: Roger Federer will return before 2021 Australian Open: Severin Luthi