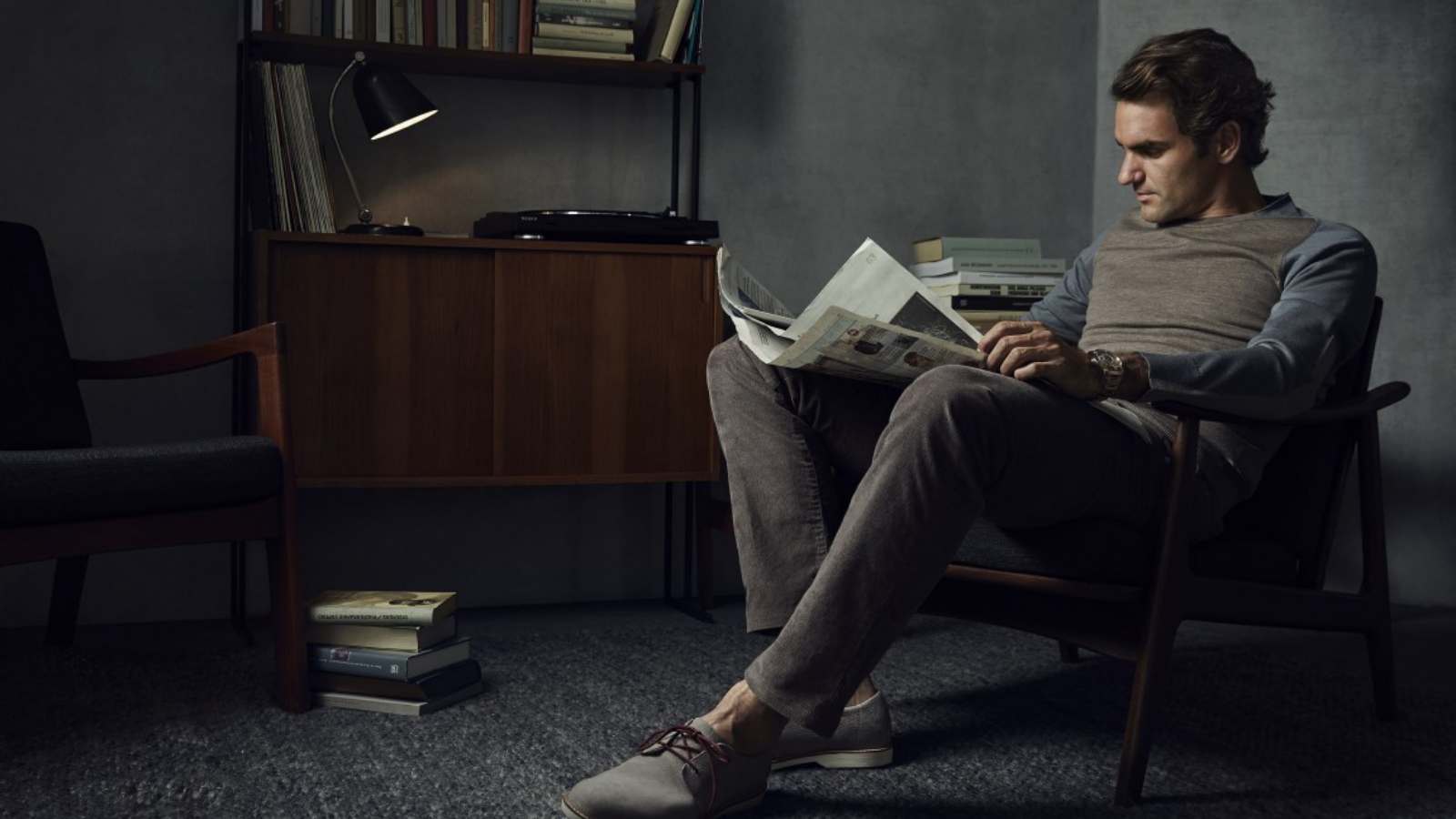 Roger Federer is into his 24th season and has made more than a thousand appearances on the tour. Even after winning 103 titles of which 20 are Grand Slams, the Swiss Maestro has shown no signs of slowing down even at the age of 39.
After all this while, he is now set to make another debut, which will not be on-court but off-court this time.
Federer who grew up in Basel switched his locality thrice living in Birsfelden, Riehen and then Münchenstein, all of those which bordered Germany and France. Living near the borders, Federer picked on the languages as well and can read and speak multple languages which include Swiss German, Standard German, English and French fluently and functional Italian and Swedish as well.
The former World No. 1 in a recent tweet talked about his childhood and shared a photo of his comic books he read while growing up. The comics were of the famous Swiss cartoon character Globi with whom Federer is now set to appear in a comic book of his own.
"A dream has come true. I got to know Globi, one of the heroes of my childhood, and go on trips with him" says Roger Federer
Roger Federer is set to appear in the comic along with his whole family who are on a vacation amidst forests where he stumbles accidentally with Globi and both the Swiss icons then embark on a adventurous journey.
"This is the beginning of a turbulent and varied adventure story in which there are many funny episodes, a lot of tennis, a fast road trip to Wimbledon and a visit to Zambia, Africa. Two famous personalities have come together for this adventure." read the synopsis of the comic book.
"A dream has come true. I got to know Globi, one of the heroes of my childhood, and go on trips with him. It is a great honour and pleasure for Globi to be on the road with the best tennis player in the world right now!" was also quoted on the book's cover.
Roger Federer is set to play at the Geneva Open in Switzerland before going to Paris for the 2021 French Open in his fight for his 2nd French Open title.
Also Read: Find Out: Roger Federer holds this men's all time record