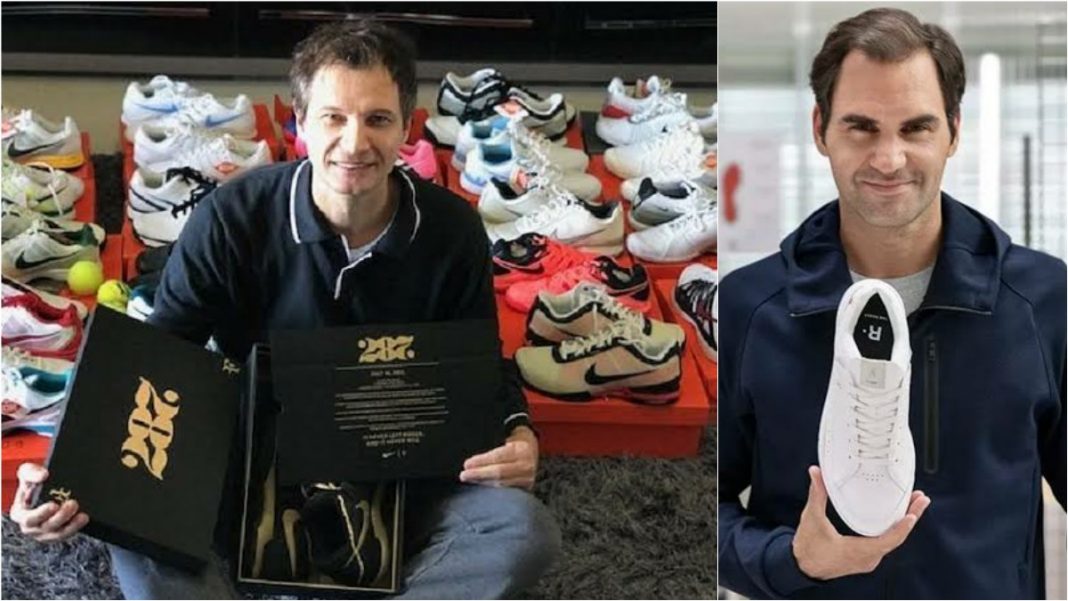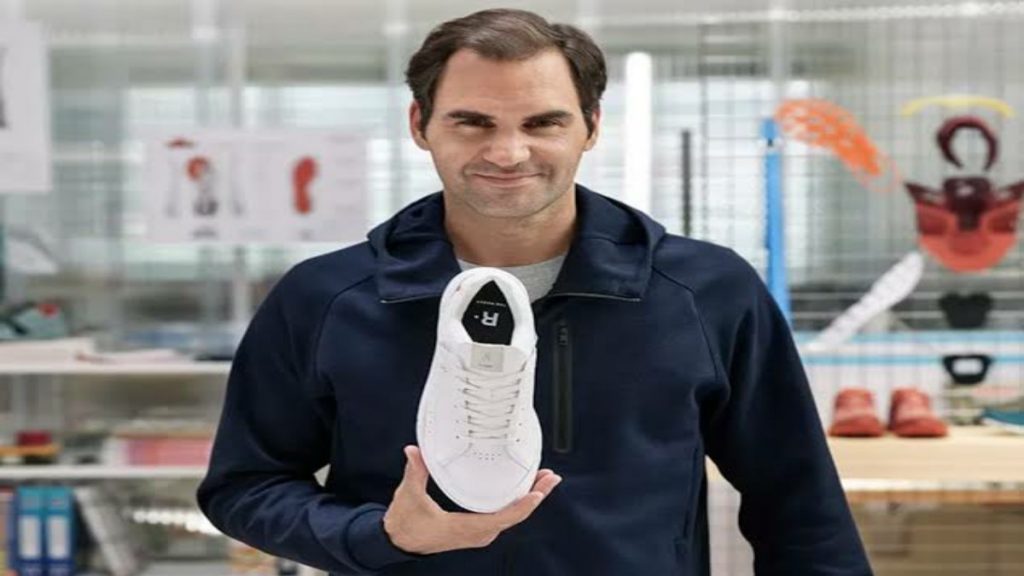 Roger Federer is clearly one of the most loved athletes. His game has garnered him a fan following across generations and borders. Recently, a man from Brazil has come forward, claiming he has collected all 29 shoe models Roger has ever used.
Brazilian businessman named Edson Balbinot has recently spoke about his collection in an interview with Tenisbrasil.
Balbinot dreams to go to Wimbledon and get a pair signed by Roger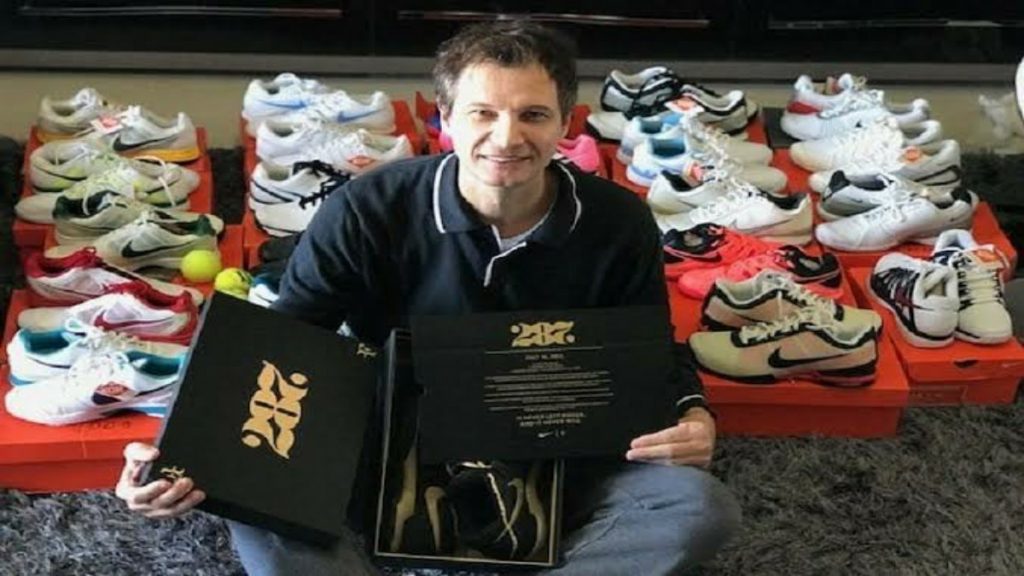 The man has expressed his ardent desire to go to 'Wimbledon' and have a personalized shoe signed by Roger himself. Even though he claims to have watched live matches previously.
"I have already watched Federer games, but my big dream is to be able to accompany him once at Wimbledon and maybe even get signed shoes," Balbinot said.
The ultimate dream of Balbinot will be fulfilled only at the lush green grass of Wimbledon. This year unfortunately the vent was cancelled due to the pandemic.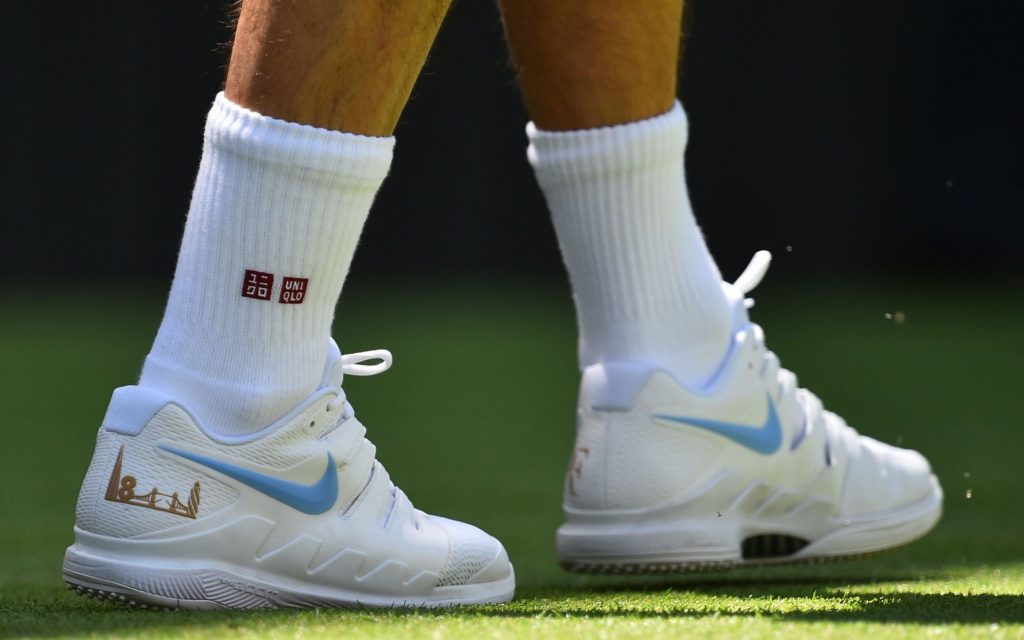 "All pairs are unique and personalized, each corresponding to one of Federer's 287 weeks (so far) at the top of the ranking. Mine is the 63rd week, in the ranking released on July 16, 2012," he said.
Roger Federer wore apparel by NIKE until 2019, before switching to UNIQLO. He has his personal logo as well "RF" which is exclusiveky for Roger Federer. On other ocassions the brand launched customized apearel for fans on his acheivements. Roger only wore the customized clothes and shoes by NIKE with his RF logo.
Roger still wears the Nike shoes and Edson Balbinot has 29 pairs of them. Amongst those 29 pairs, Balbinot's most expensive pair is the 'Nike Zoom Vapor RF287' series, which was specifically designed by Nike to celebrate Roger Federer's 287 weeks as World No. 1, but the GOAT went ahead for 310 weeks at the position.
Balbinot's collection 'not for sale'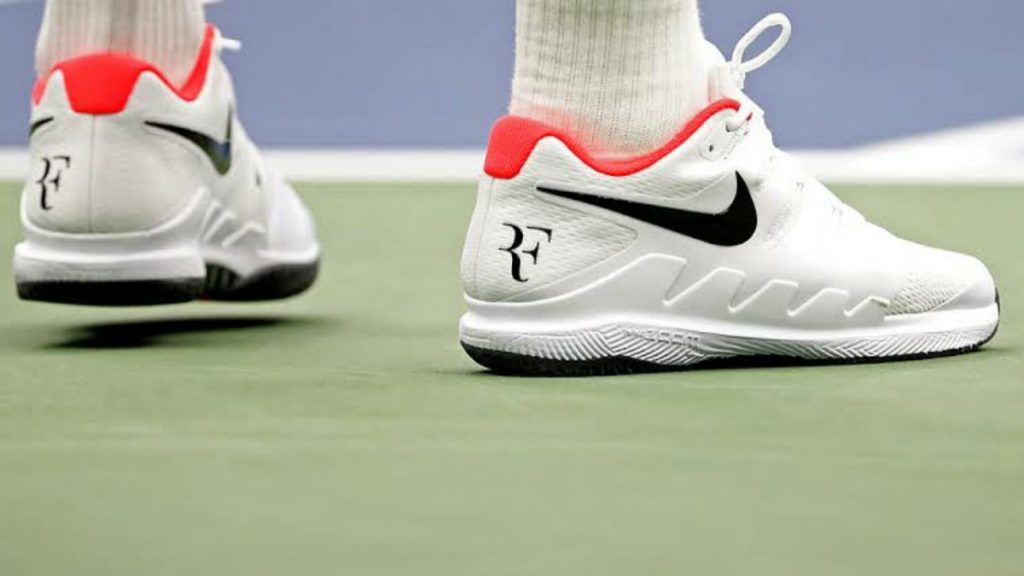 The businessman was offered 138,000 last year but the amount of love has no price. Thus Edson Balbinot turned down the offer. He says that the collection will never be available for sale.
"The collection will never be for sale. There was already an interested party who offered me $ 138,000 last year." Balbinot said.
As they say no money can be put on love, same is the case with Balbinot's admiration for Roger Federer.
Also Read: Roger Federer's perfect imitations of classic signature shots of other players!