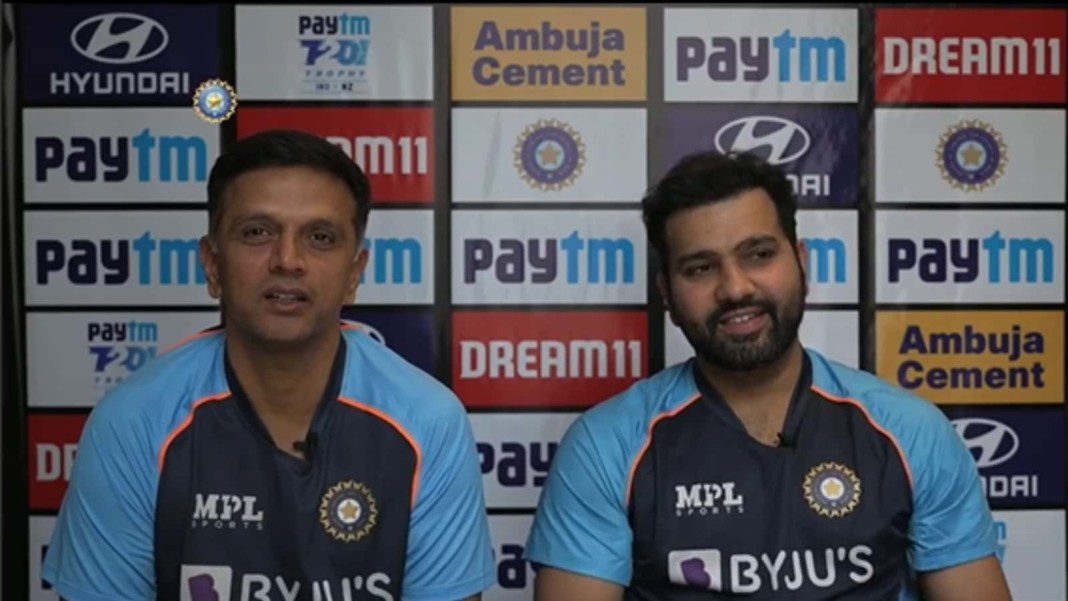 Rohit Sharma and Rahul Dravid – a new era begins! With it accompanies excitement, enthusiasm, anticipation, verve and a bucketful of expectation. And since that new era is with the Indian cricket team, multiply each of the aforementioned manifolds and you will get where the average fan is. To make matters even more exciting, the Kiwis are arriving fresh off a T20 World Cup runners up campaign, making the India vs New Zealand T20 series all the more eyeball catching!
There is also an added context of India's comeback trail starting in no time following a debacle by their lofty standards. Rohit Sharma and Rahul Dravid will hence begin their era with the burden of a failed ICC T20 World Cup campaign and the calls for intent from initiation is as loud as it ever was.
There was a strong sign of yesteryear cricket from India in the recently concluded T20 World Cup's group stage exit. And the heavy artillery arrived only after it was too late to make the great escape. The three games thus may have been an indication – if not a sneak peek – into the future. And it is perhaps overtime now.
In fact, India is yet to win a T20 World Cup since the inception of the IPL. It is nigh unfathomable that the country which hosts the world's richest T20 league, attracting players from every nook of the playing world has only one their sole title of the format before the league even began.
India vs New Zealand – the Rohit Sharma era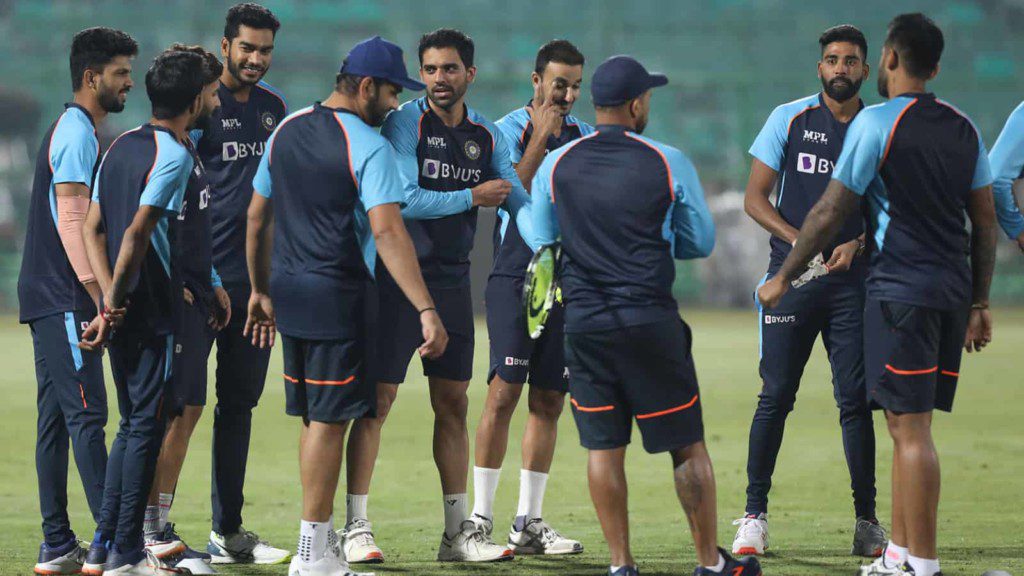 And to change that, India have appointed Rohit Sharma as the captain moving forward, at least till the next ICC T20 World Cup in Australia next year. Once Virat Kohli announced prior to the commencement of IPL 2021's second phase that he will step down following the then upcoming T20 World Cup, it took no time to assume and then be confirmed of the next leader.
Rohit, since taking over captaincy at Mumbai Indians in 2013, has won as many as five IPL titles. That is one more than the celebrated MS Dhoni has captained CSK to. And the legendary World Cup winning former India captain has led for four extra years.
Thus, India can be assured of a leader who knows exactly how to win championships as captain. Of course, Kohli had distinguished pedigree having led India to an Under-19 World Cup win in 2008, there can be no arguing that the IPL is a bigger stage in terms of pressure, eyeballs and whatever accompanies incredibly lucrative stakeholders.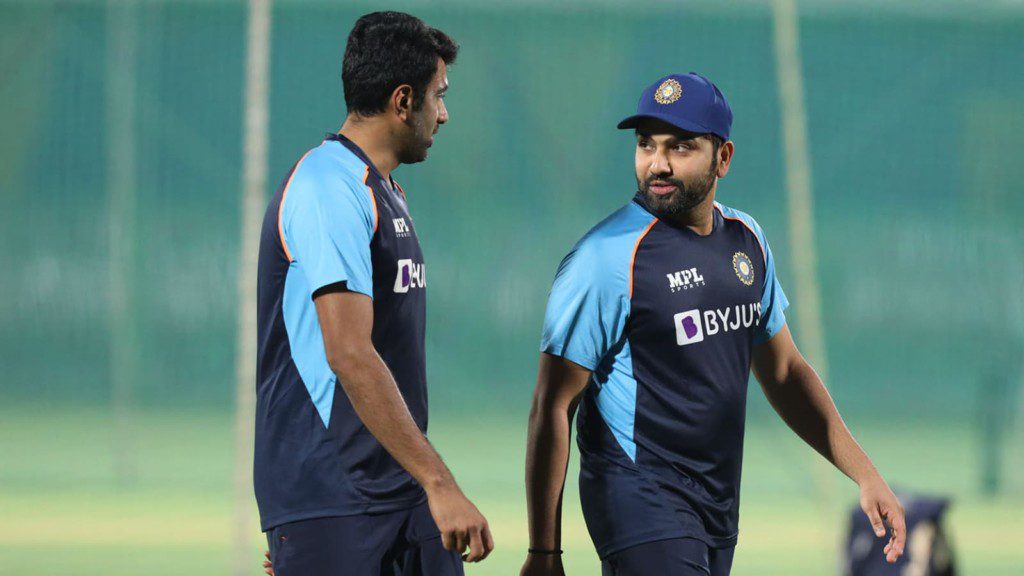 The big challenge for Rohit would be to manage big personalities in the dressing room and that is something he would be accustomed to leading an IPL side that has under him won with star internationals like Lasith Malinga, Mitchell Johnson, Ricky Ponting, Sachin Tendulkar and Kieron Pollard.
What Rohit must be particularly mindful of though is his own batting form. There have been times in IPLs when Rohit's bat has not done too much talking but his calmness and tactical shrewdness to rescue games – aided by his bowlers – as captain has carried him through. He may not be afforded the same luxury at all times in Indian blue. The options here are plentiful and there are already some who believe KL Rahul's time is nigh.
India vs New Zealand – the Rahul Dravid era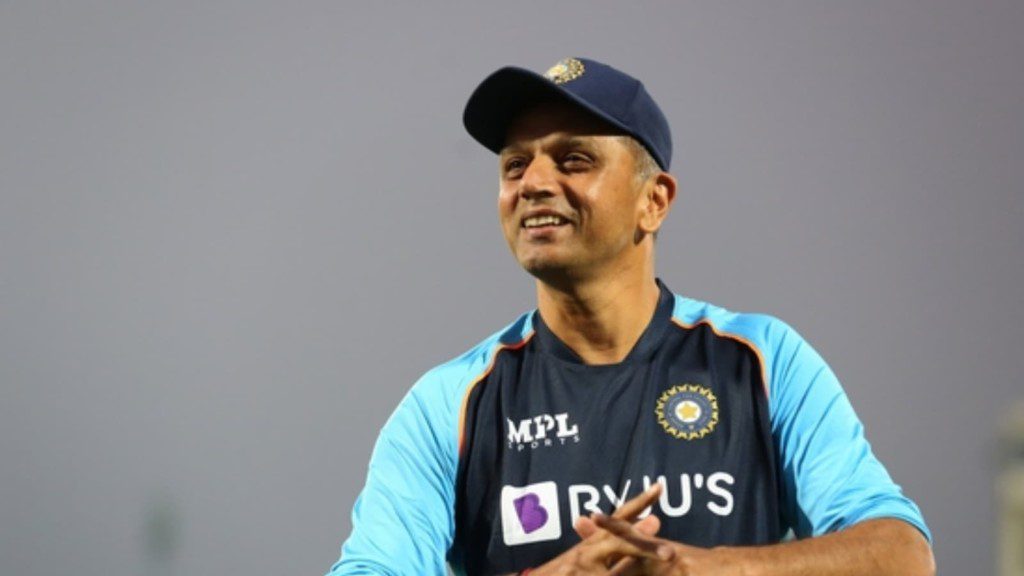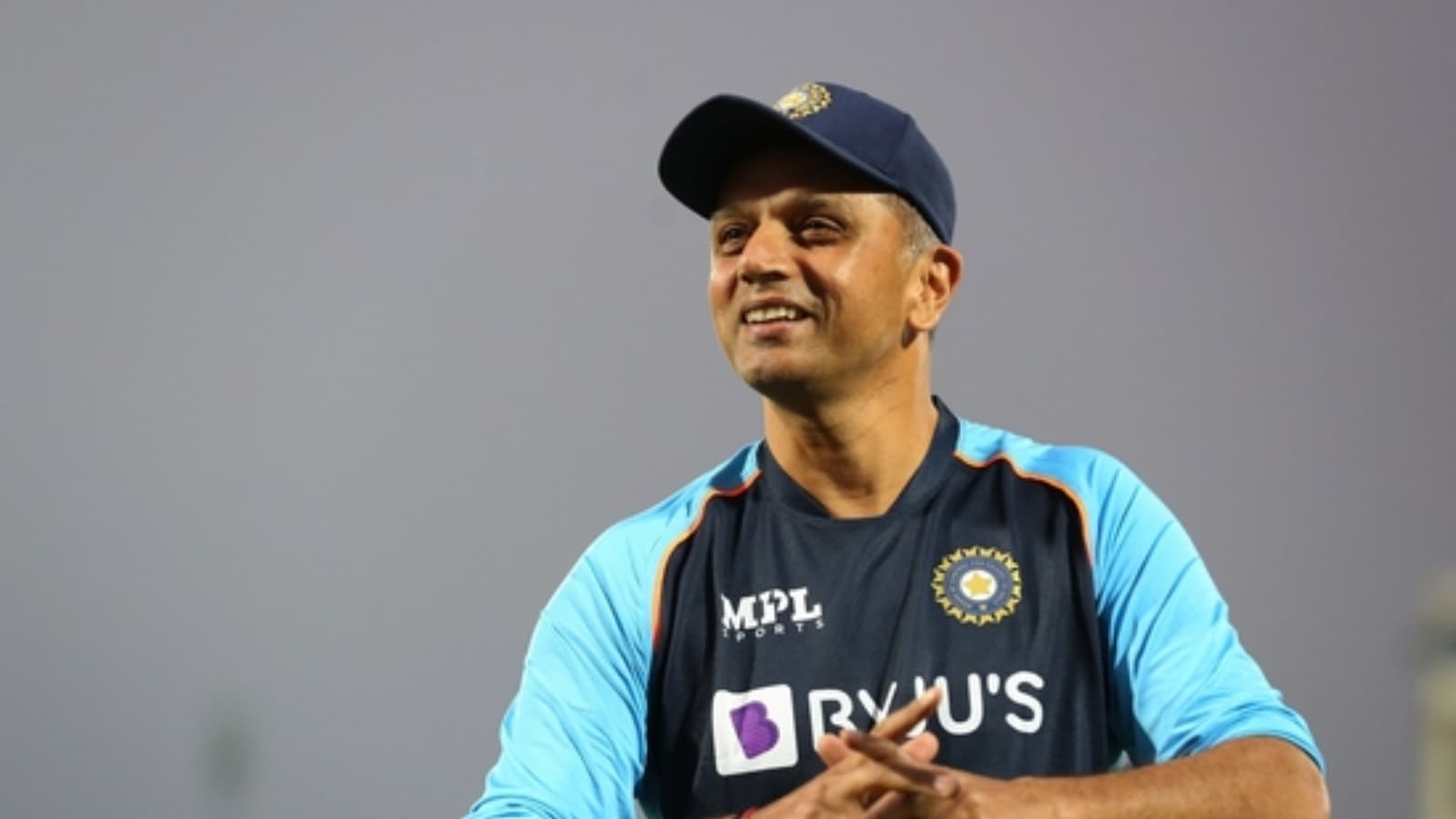 Rohit Sharma from Virat Kohli is not the only change in leadership, as has already been mentioned. The head coach chair has a new appointment, and it is the very highly regarded Rahul Dravid. And the high regard is not solely for his playing career, which is glittering. Dravid has already earned extreme praise and plaudits for his role with the Indian developmental sides – under-19 and 'A' teams – as well as for his service at the National Cricket Academy, Bengaluru.
Dravid oversaw the golden under-19 batch of 2018 that was among the most dominant junior teams in the history of the competition. Among the group are IPL regulars Shubman Gill, Prithvi Shaw, Riyan Parag, Kamlesh Nagarkoti and Shivam Mavi. The others include the talented Abhishek Sharma and the perpetual fielding substitute of Mumbai Indians – Anukul Roy. He was also coach of the runners up under-19 World Cup team of 2016 that comprised Rishabh Pant, Ishan Kishan, Washington Sundar, Avesh Khan and Khaleel Ahmed.
Dravid is also credited with fostering an extremely potent bench for Indian cricket through his contributions with the reserve teams that travel on the 'A' tours. His name was brought up during India's famous win against Australia earlier this year.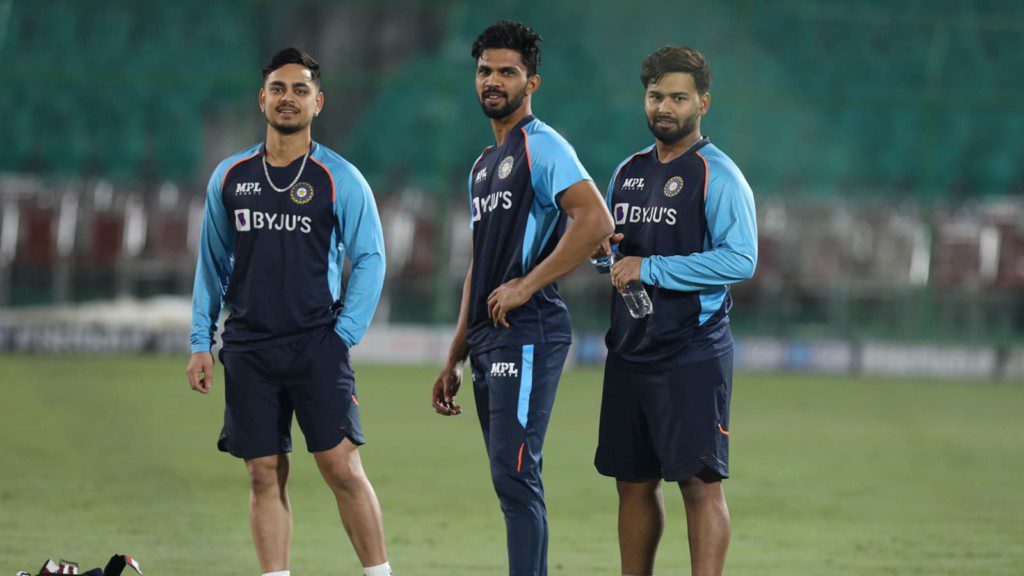 The former India captain is also known to back players and afford them enough freedom of expression on the field. In the pre-match press conference, Rohit Sharma – seated beside Dravid – spoke with unmissable clarity about the need to assure players breathing space for failure in exchange for following an attack minded philosophy. And he would have been speaking for the pair of them as Dravid comes from the same school of thought in terms of backing players.
A marked difference one can expect from the Dravid era is lower decibel levels while expressing intensity. Dravid is an acutely understated character and when compared to his predecessor, the press conference statements will perhaps lack that zing of controversy and those boldly strange statements of comparison.
India vs New Zealand – Predicted team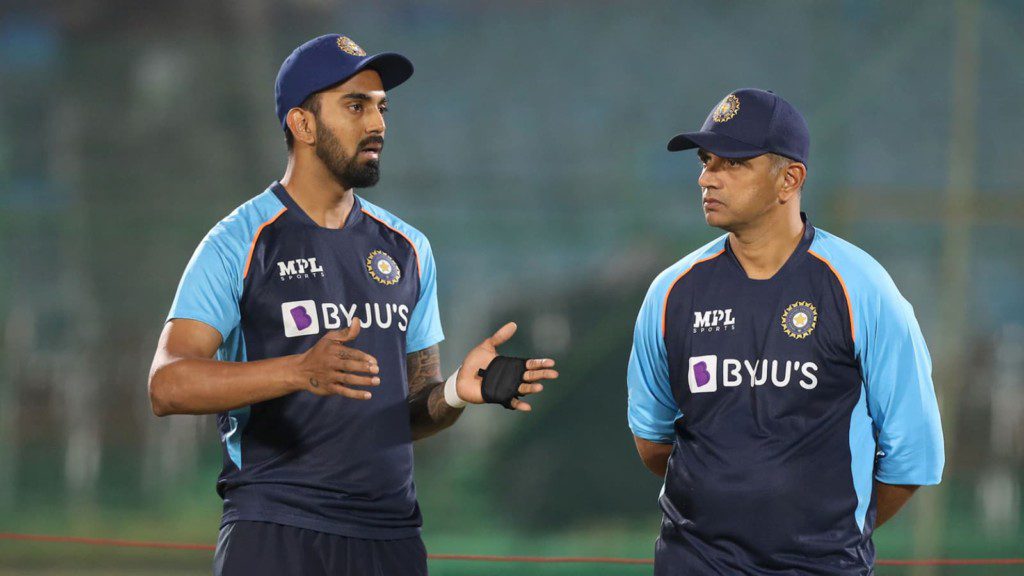 And everything that these two gentlemen want to channelize through the Indian cricket team would be put to instant test as the India vs New Zealand T20 series begins with barely two practice sessions for the two teams. For New Zealand, it might perhaps be a difficult case of autopilot following the heartbreak in yet another ICC World Cup final. And for India, there has been barely any time for the new instructions to settle in.
Thus, this series provides an interesting concoction of abstracts in the lead up. Answering to how much cricket is too much cricket, India will have at least three regulars missing. Former skipper Kohli, all rounder Ravidra Jadeja and pace ace Jasprit Bumrah are not participating in these games. Neither will we see Mohammed Shami, and Varun Chakravarthy from the World Cup squad. While one thinks the former has been rested, the latter is reported to be missing due to an ongoing niggle.
Thus, the opportunity opens up for Shreyas Iyer in the squad and Yuzvendra Chahal walks in to replace Rahul Chahar – another one missing from the World Cup squad. Standing a chance to make debuts are IPL 2021 heroes Harshal Patel, Avesh Khan and Venkatesh Iyer.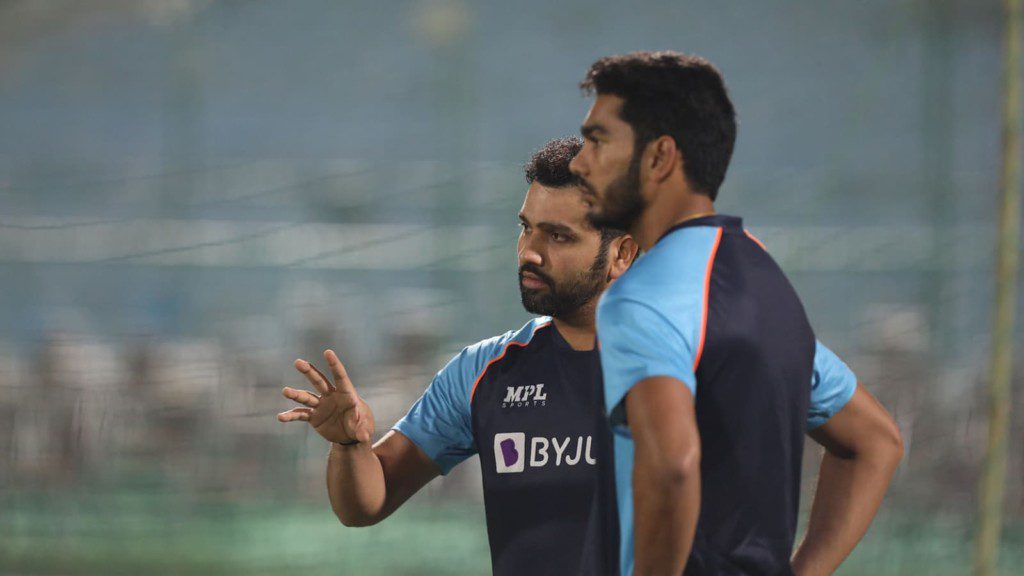 Suryakumar Yadav is expected to retain his place in the playing 11 making the middle order berth between himself and Rishabh Pant a toss up between Shreyas Iyer and Ishan Kishan. The latter may get the nod given New Zealand's two spinners – left arm orthodox of Mitchell Santner and leg spin of Ish Sodhi. The other Iyer, Venky, may be expedited to number 6 given his ability to chip in with a few overs of medium pace. Axar Patel should be the direct replacement for Jadeja and Deepak Chahar will remain interested in the number 8 role.
Predicted team: Rohit Sharma (C), KL Rahul, Ishan Kishan, Suryakumar Yadav, Rishabh Pant (WK), Venkatesh Iyer, Axar Patel, Ravi Ashwin, Deepak Chahar, Mohammad Siraj, Yuzvendra Chahal.
India squad: Rohit Sharma, KL Rahul, Ruturaj Gaikwad, Shreyas Iyer, Suryakumar Yadav, Rishabh Pant, Ishan Kishan, Venkatesh Iyer, Yuzvendra Chahal, R Ashwin, Axar Patel, Avesh Khan, Bhuvneshwar Kumar, Deepak Chahar, Harshal Patel, Mohammed Siraj