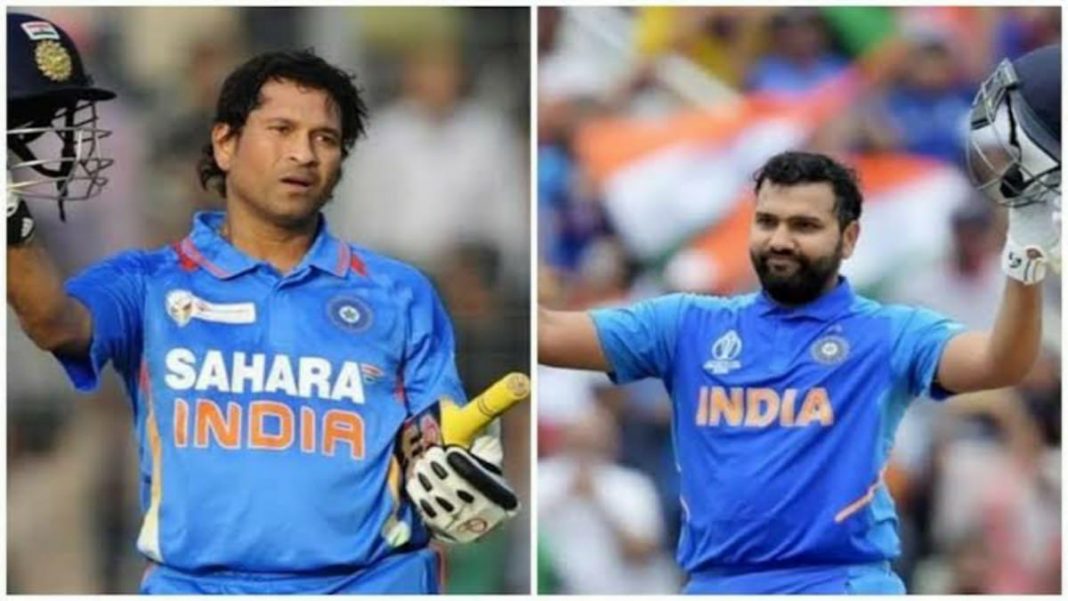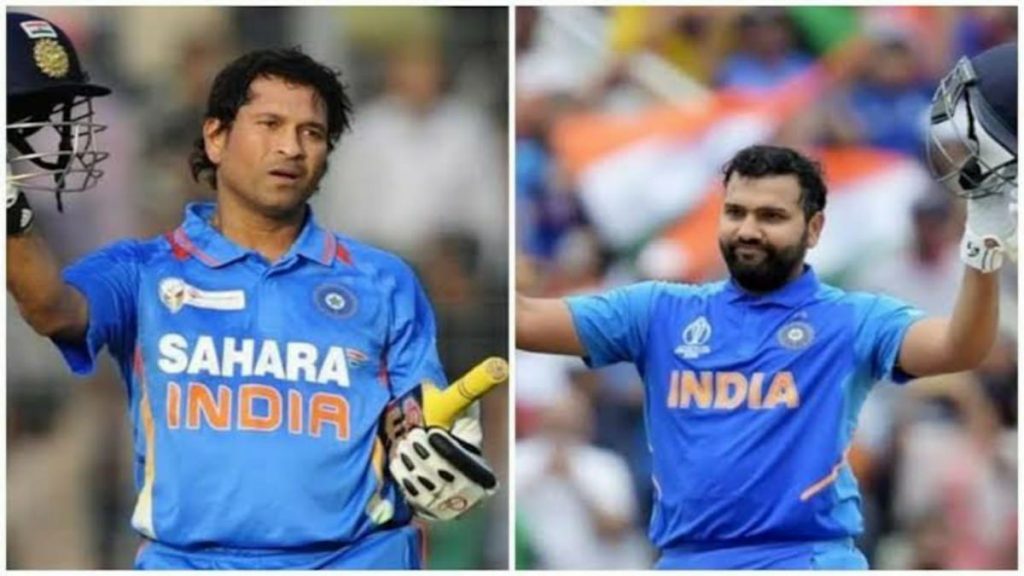 Today, The Cricket World is celebrating Master Blaster Sachin Tendulkar's 47th birth anniversary. On this occasion, Indian batsman Rohit Sharma wished him well and revealed his top five best moments with him.
Rohit sharma told that he received his first Test cap from Sachin Tendulkar at the Eden Gardens, this was one of the most memorable moments for him not only with Sachin but for his entire life.
Rohit also had a match-winning partnership with the Master Blaster on his list. This memorable moment for the Batsman came when they both took the Men in Blue over the line in the first finals of the 2008 CB series against Australia.
On Instagram, Rohit sharma posted a picture with him and captioned the post as "Many happy returns of the day to the great man. I hope you have a great day paaji. My five best moments with him were-sharing the match-winning partnership at Sydney against Australia in the first final, receiving my test cap at Eden gardens"
"Winning @iplt20 and @clt20 with @mumbaiindians, sharing the final moments of his test career ( test match no 199 and 200) with him, finally being on the field to witness his 100th international hundred." were the other three moments for him, he added.
Tendulkar played for the first time for India at the age of 16, He aggregated 34,357 runs across formats, which is 6,000 runs more than the second-placed former Sri Lanka cricketer Kumar Sangakkara.
Tendulkar was one of the best batsman in India ever produced, He was known for playing not for himself but for the country. Sachin Tendulkar holds the record of being the highest run-scorer of all time in International Cricket. He made 18,426 runs in ODIs and 15,921 runs in Test matches.
Tendulkar represented India at 6 World Cup tournaments during his carrier (1992,1996,1999,2003 and 2007, 2011).
The closest Sachin Tendulkar came to winning the trophy eventually lifting the trophy in 2011, was in 2003 as India made the finals under the leadership of Sourav Ganguly.
Also Read