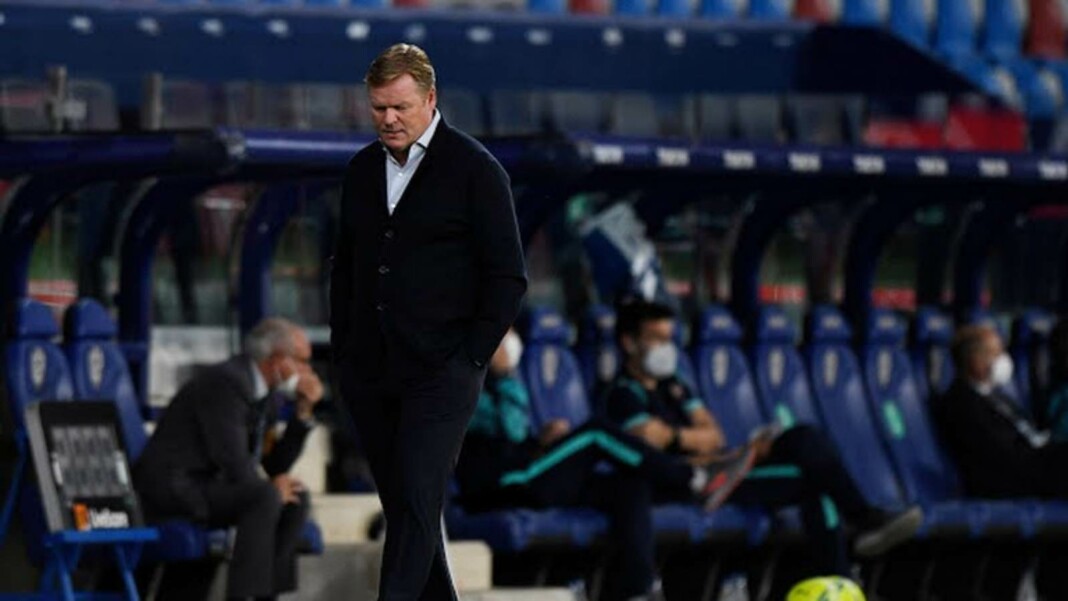 FC Barcelona further hampered their chances of winning La Liga this season. Ronald Koeman's side drew 3-3 against 13th placed Levante even after having a 2 goal lead at half-time.
A victory for the Blaugranas would have seen them move top of the league table albeit temporarily given other results did not go their way. But a win would have atleast kept them in the reckoning for the the league title this year which has boiled down to the wire in Spain.
FC Barcelona's hopes of winning La Liga have almost evaporated after the 3-3 draw against Levante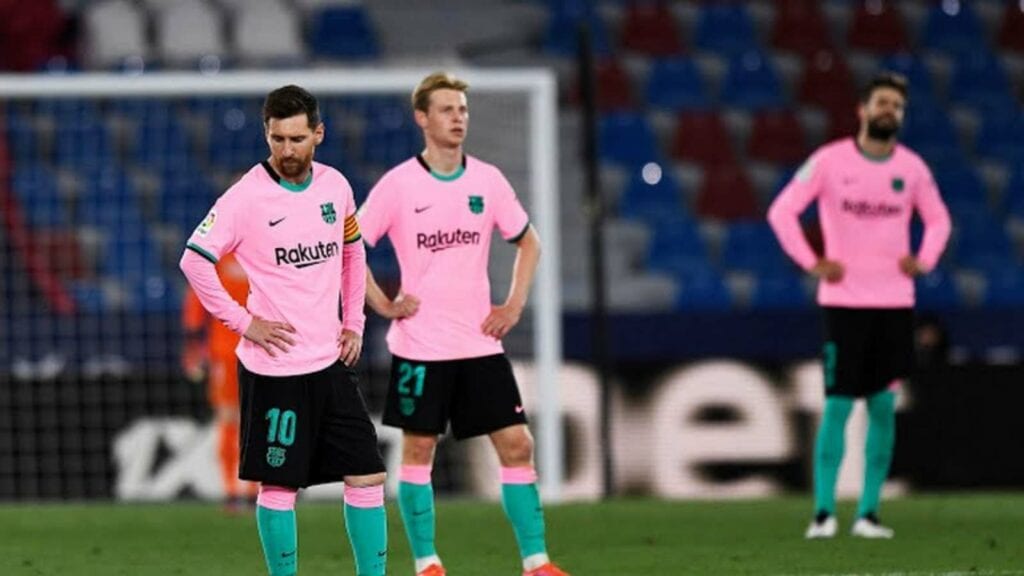 After having a 2 goal cushion at half-time, Ronald Koeman chose to bring on Sergi Roberto at the start of the second half in place of Ronald Araujo. The substitution did not go down well for Koeman's side as Levante found plenty of space in Barcelona territory and made them pay with 3 goals in 45 minutes.
Koeman in looking to rectify his mistake took off Roberto in the final 10 minutes but the damage was already done by then. Ronald Koeman however, did not back down from his mistakes and spoke at the post-match press conference admitting his mistakes had cost Barcelona the game.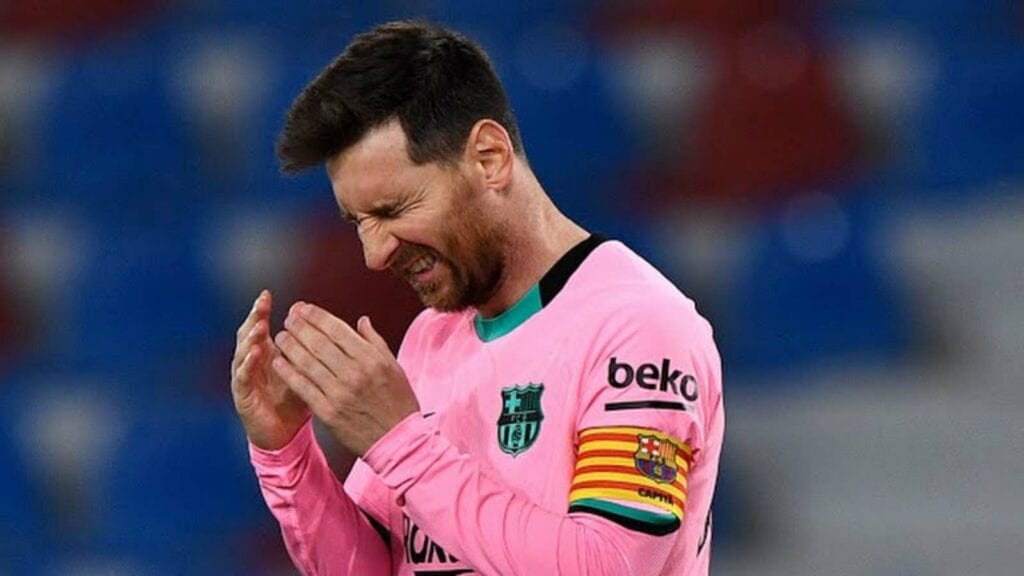 "As a coach I am the one most responsible," Koeman said. "I am asking myself what we did at half-time, because we had talked about continuing with the intensity and improving things defensively. Watching the second half, that didn't happen. We have lowered the intensity.
"The players, technical staff and coach, we are all sad.

"Now, we have to prepare for the last two games and prepare ourselves for the next season. But first we have to get over today's draw, which is a hard thing to do.
"We entered the second half with less intensity, reacting late to all plays. We have gone down in everything and it has been a problem."
FC Barcelona are now 2nd in the table but can move down to 3rd place by the end of the match-day , 4 points adrift of Atletico if their rivals win their game today.
Also Read : Manchester City crowned Premier League Champions after United suffer 2-1 defeat against Leicester