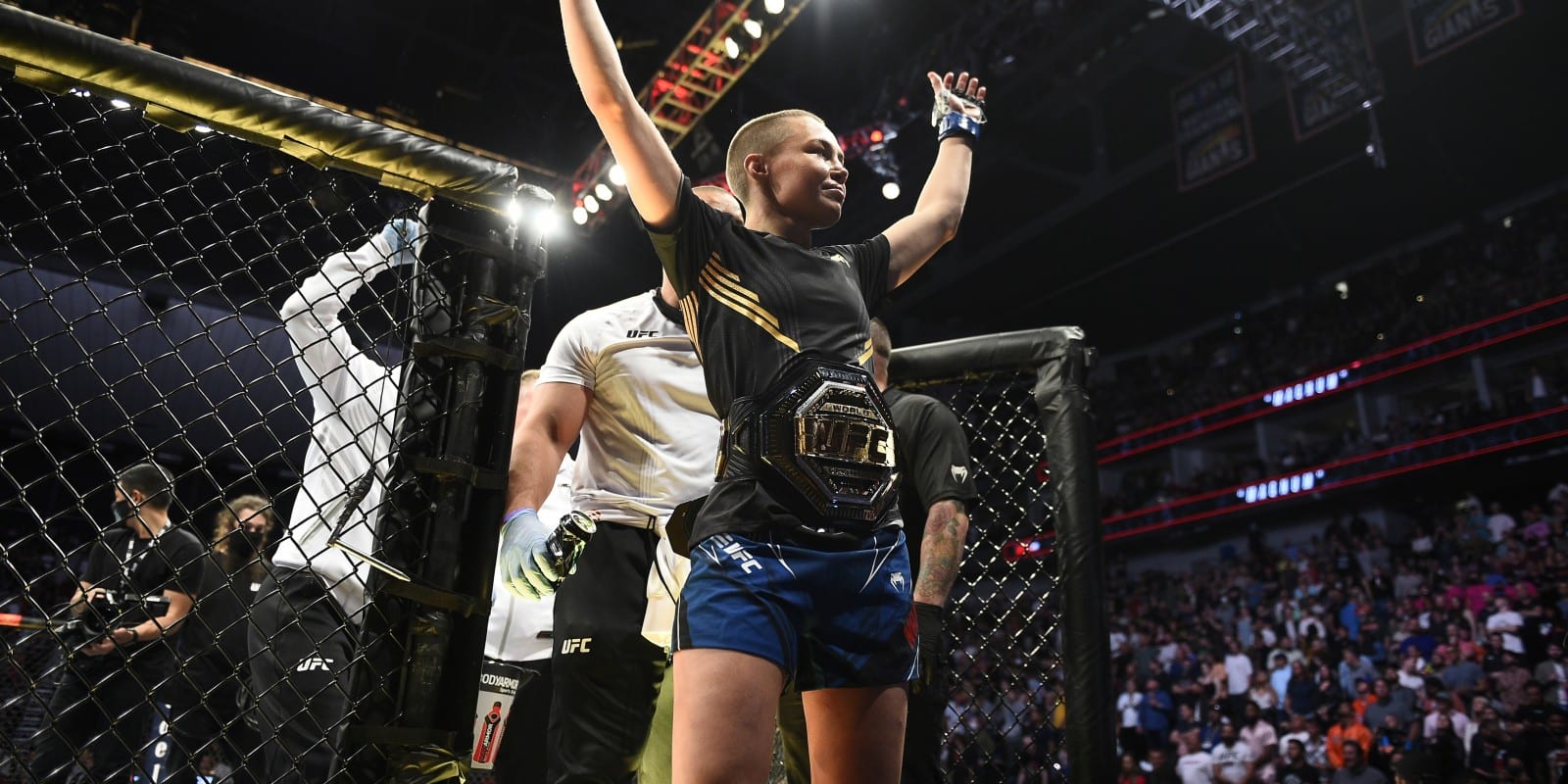 Zhang Weili was stunned by Rose Namajunas in the co-main event of UFC 261. A brutal leg kick to the head from Thug Rose in the very first round, dropped Weili, knocked her out for the first time in her 23 fight career. The loss was also Weili's first loss in the UFC.
Thug Rose thereby became the first woman in UFC history to win the same title on two separate occasions. She was just unstoppable.
However, before the fight, there was some mild tension between the fighters, as Weili didn't seem to like Namajunas' comments about her home country China. Namajunas later clarified that it was not meant to hurt the sentiments of Weili.
Recently, speaking in an interview with Ariel Helwani of ESPN MMA, Namajunas sounded perplexed about Weili's strange behaviour, pre-fight. Prior to the fight, Namajunas said there were a lot of opportunities for her and Weili to talk, but Weili didn't.
'I always try to shake my opponent's hands' – Rose Namajunas
Namajunas was quoted as saying, "No, no, no. She never – with all the stuff that was, you know, said in the media, coming from her statements – she never introduced herself to me. She never said hi. There were many opportunities to, you know, say something. I always try to shake my opponent's hands or at least, you know what I mean, unless if I really just don't like them or something. [via South China Morning Post]
She continued, "But, so, that was very strange to me – to say that, you know she was interested in being friends, and wanted to invite me for a sleepover in China. But not even saying, not even, 'Hey, what's up', you know, or something. So, that was very strange, and kind of, at the time, sort of rubbed me the wrong way. But I tried to not, like, look too far into it, and just whatever, you know." [via South China Morning Post]
Besides this, Namajunas is not looking at a fight with anyone for the time being. She is not even sure if she would fight Zhang Weili in a rematch, at least that's what she told Ariel Helwani.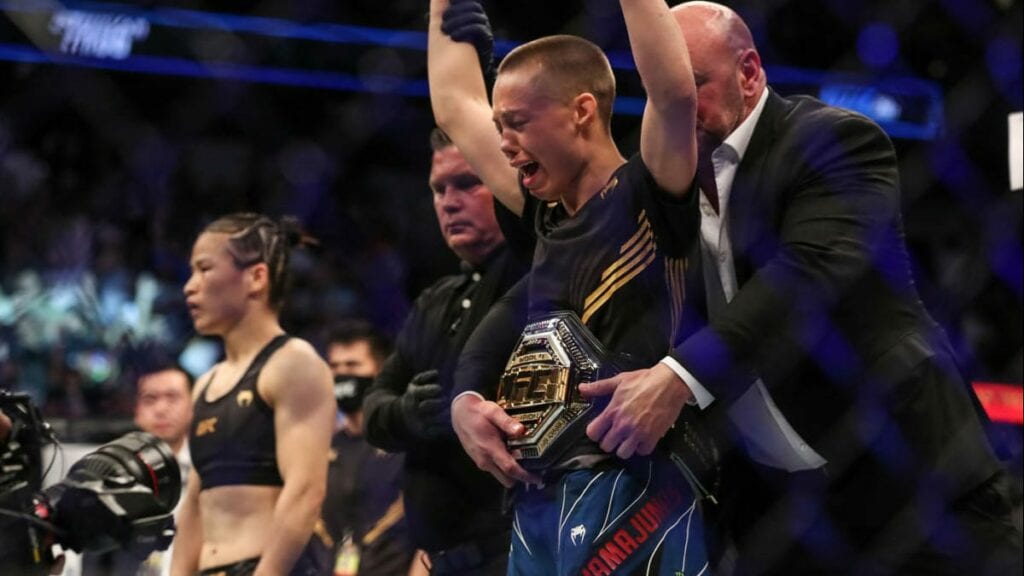 But, you've got to give Thug Rose some time. She has literally earned it. After a setback loss against Jessica Andrade at UFC 237, which saw her relinquish her title, she made quick ground coming back against Andrade in a rematch a year later at UFC 251. Fast forward another year, she is the women's strawweight champion.
Also Read : "Snake Paul' is literally a bum' – Colby Covington has no respect for Jake Paul
Also Read : Bob Arum not confident about Anthony Joshua vs Tyson Fury going ahead