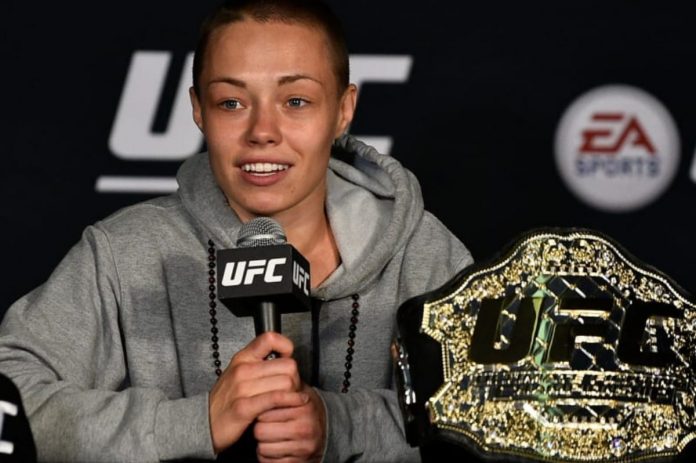 The former UFC women's strawweight champion Rose Namajunas has faced the rage of people over social media for her remark of communism being a motivating force in her fight against Weili Zhang at UFC 261.
In one of her interview Rose Namajunas used the phrase 'better dead than red' phrase which is an anti-communism slogan originated during the cold war in the 1950s. In this, she referred to Weili Zhang as red because she is also from China.
'Thug Rose' is still standing with her comment and in her latest interview with Ariel Helwani, she says, "My opinions are based on my experiences, it's not something I looked up on YouTube. This is an actual reference to a documentary."
Namajunas added, "If you're confused about any of my opinions, you can watch the documentary, and you could get a good idea as to what my family had to go through, the reason I'm in the United States today, the reason that I do mix martial arts, all of that stuff."
"I'd probably have a really different life if it wasn't for just everything in that documentary, how Lithuanians had to struggle with communism oppression."
She also says, "the reason that I brought it up and that I referenced it is because the reporter suggested that I had animosity towards past opponents, and that's what may be caused some motivation in those fights and that this one there's no animosity, so maybe there's a lack of motivation, but that couldn't be further from the truth."
"No. 1, I don't have any animosity toward anybody. Obviously, I'm not perfect, I'm a sinner, I definitely have emotions. But when I'm fighting, there are no emotions toward that person. It's just an outward manifestation of my inner demons that I have to deal with every day. … This is not directed at Weili as a person." Rose Namajunas concluded.
Rose Namajunas believes she is motivated than ever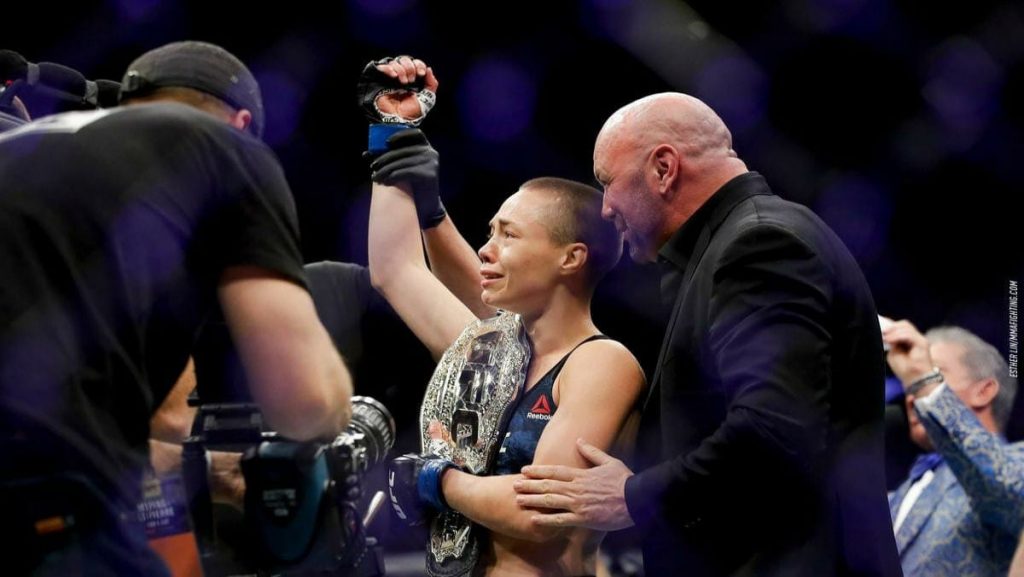 Rose Namajunas's parents were immigrants who moved to the U.S. after the communist rule in the Soviet Union and her grandparents were killed by soviets near her home. That's the main reason why she included politics in this fight.
She added, "I'm motivated for this fight more than ever, this is my history. This is where I come from, and these are the demons that I have to face every day. That's just how I feel about it and if there's any confusion about it, watch the documentary."
"I really encourage people to do that. It's something that I'm very thankful for because going through all that and knowing all of the history and stuff, it reminds me why freedom is so important."
Although Namajunas hopes that after the fight she can be friends with Weili, she concluded, "I love Weili, I don't know her. I know she wants to be friends and all that stuff, and it would be great to get to know her if we could, if it's possible."
Also Read: UFC 266: Jan Blachowicz vs Glover Teixeira being reportedly booked for the main event.
"I'm going to rip this game a new a**hole July 10th," Conor McGregor signed the fight agreement for Dustin Poirier trilogy at UFC 264.