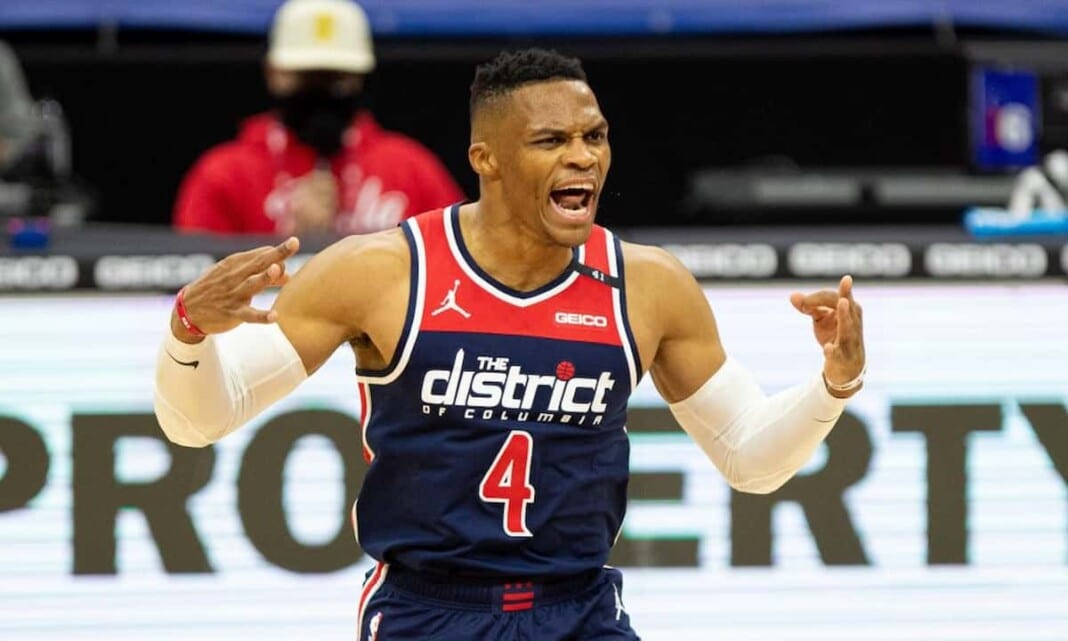 Russell Westbrook tied Oscar Robertson's NBA record for triple-doubles with 181, finishing with 33 points, 19 rebounds and 15 assists, and made two free throws with a second left to give Washington Wizards a 133-132 victory over Indiana Pacers in OT.
Moreover, Russell Westbrook also blocked the Pacers' final shot. He has 35 triple-doubles this season and is averaging a triple-double for the fourth time. Bradley Beal scored 50 points to help the Wizards move into the No. 9 spot in the Eastern Conference, a half-game ahead of Indiana.
Russell Westbrook ties Oscar Robertson's record of 181 Triple-Doubles in NBA Career; leads Wizards to inch past Pacers in OT
Domantas Sabonis led the Pacers with 30 points, 13 rebounds and 13 assists, and Caris LeVert had 35 points and 14 rebounds.
It was a much better effort for the Pacers, who yielded a franchise-record 154 points in a non-overtime game Monday night in a loss to the Wizards. But it followed a familiar storyline as Indiana lost the lead in the waning minutes of regulation after leading most of the second half.
This time, the Indiana Pacers took a 101-92 lead into the third quarter only to watch Bradley Beal and Russell Westbrook rally the Wizards.
Russell Westbrook extended his streak of double-doubles to 32 games. Whereas Bradley Beal has scored at least 25 points in 71 of his last 82 games and has eight games this season with 40 or more points. 
Also read: Jimmy Butler re-ignites his beef with former teammate Karl Anthony Towns