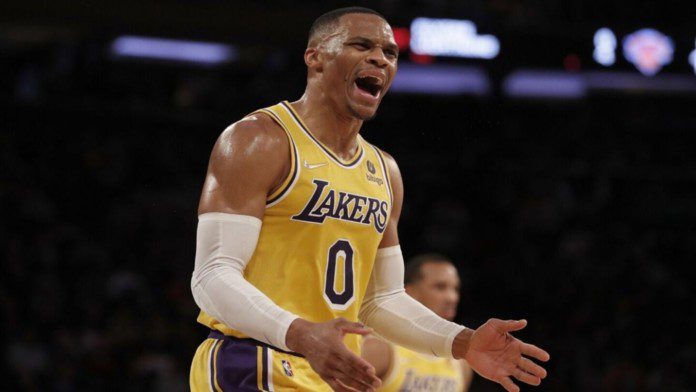 The Los Angeles Lakers lost to the Brooklyn Nets by 122-115 on Saturday. This was their fifth straight loss this season, and now stand 16-18 on the leagues' roster. The Lakers are still in the seventh position of the Western Conference Standings with Golden State Warriors topping the list.
The Lakers hoped for the win at the Crypto.com Arena as a Christmas gift for their fans but the Nets took it for themselves. Though the team's defensive ratings with 108.2 they've been quite good at it but the Lakers entered Saturday's game with one of the worst offensive ratings on the league as they were at 105.9 on the same.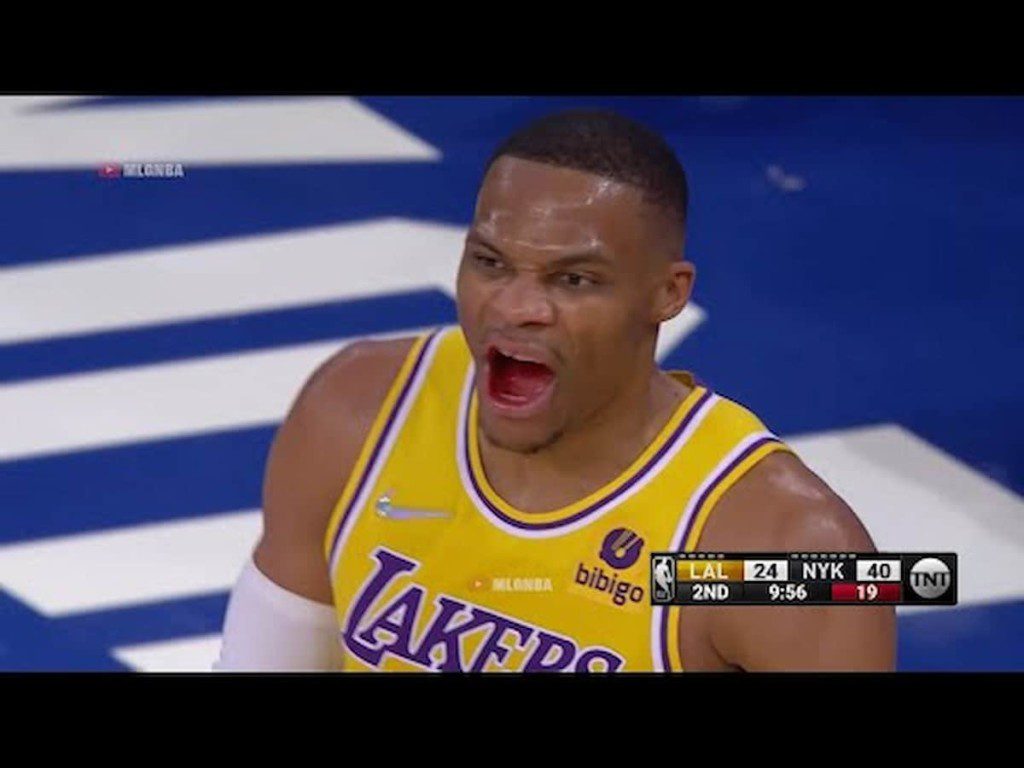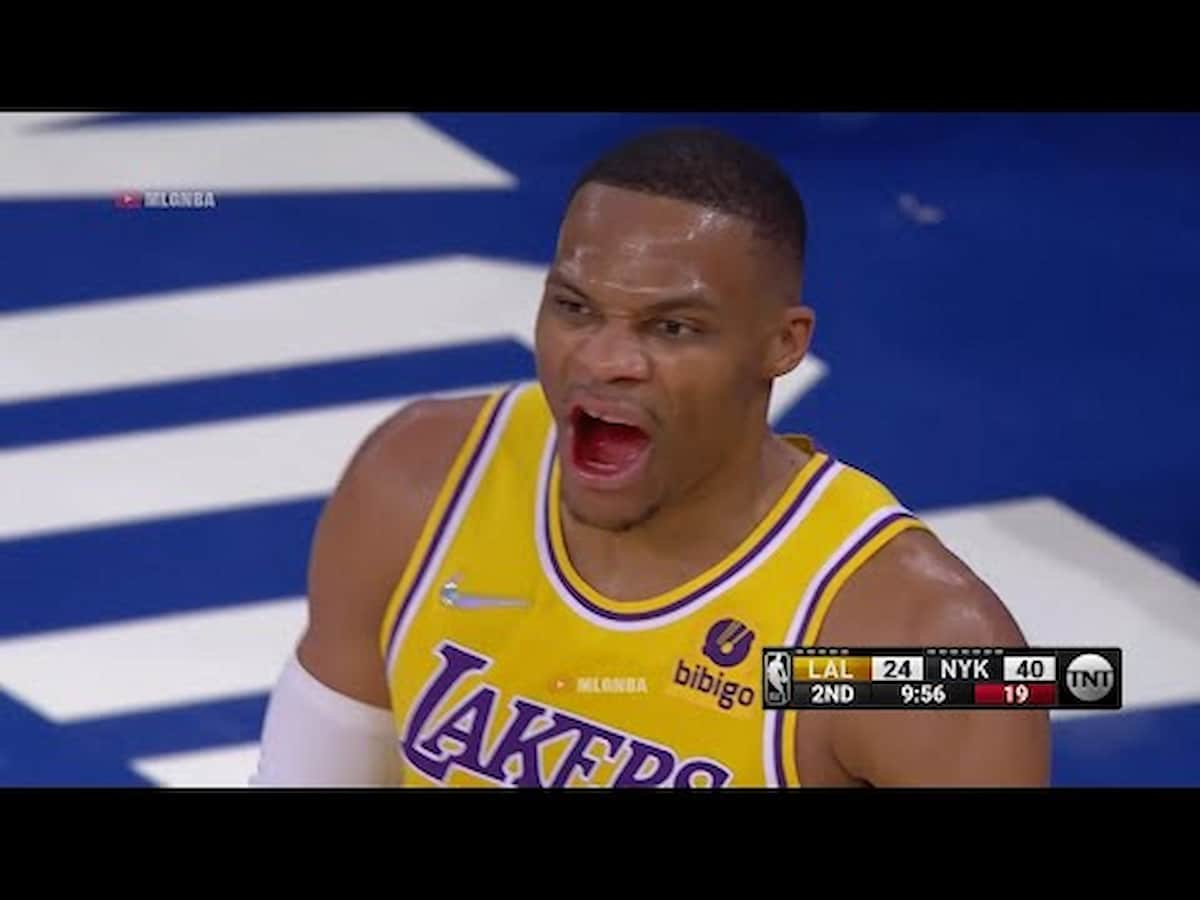 Also read: LeBron James is "not worried" about below par Russell Westbrook
Also read: "He should be jailed for this"- Twitter fumes over James Harden…
Russell Westbrook missed some good looks for the Lakers against the Brooklyn Nets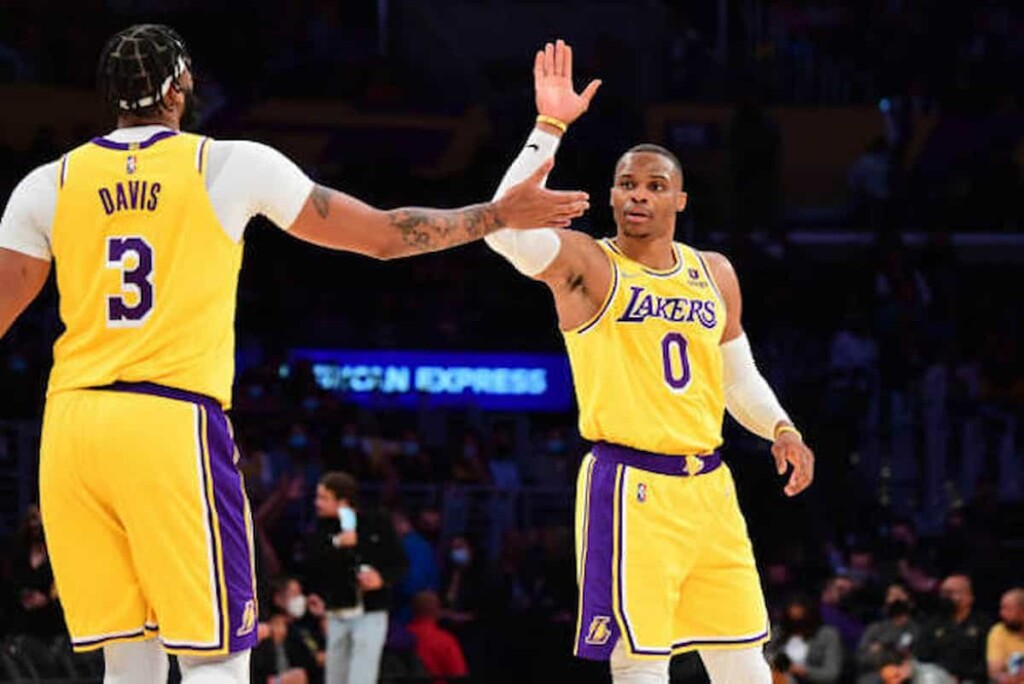 The game didn't end to the moment when Russell Westbrook destroyed the chance of winning. The Lakers had the chance of winning, but Russ blew the only chance to cut the difference of only one point when he missed a clutch dunk with almost less than 30 seconds left in the game.
It was James himself who gave the pass to Russell Westbrook, who then took to the rim to dunk the ball but unlucky him, he didn't make it as the Nets defenders blocked him. Though it was him to blame that he missed the dunk but the worst thing he did was to overlook LeBron James when he is wide open on the three points line and he is a better game finisher than Westbrook himself.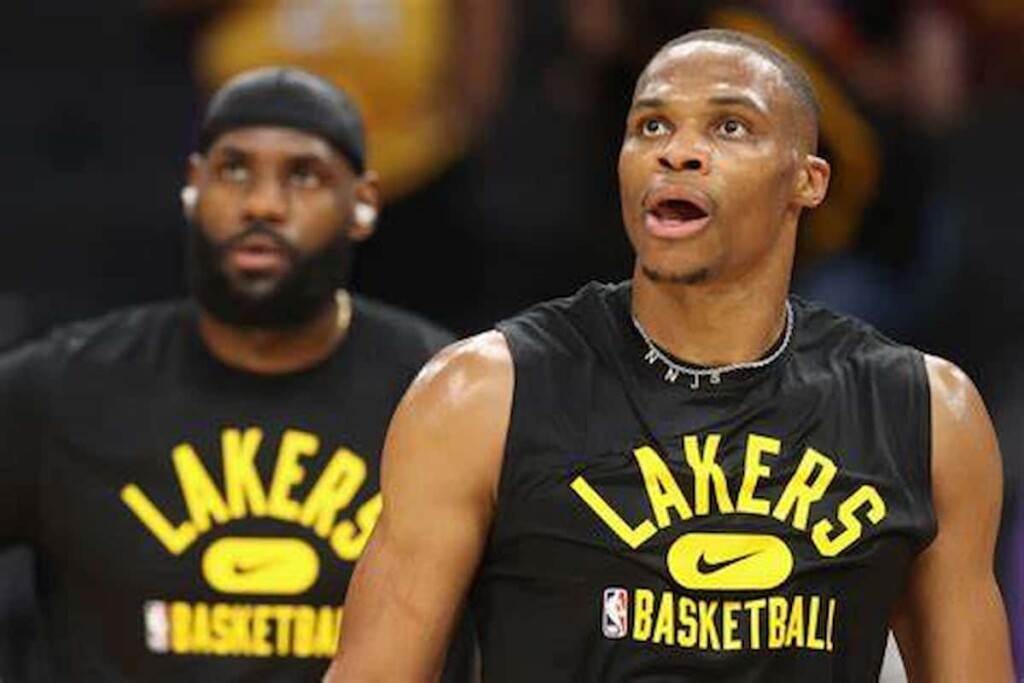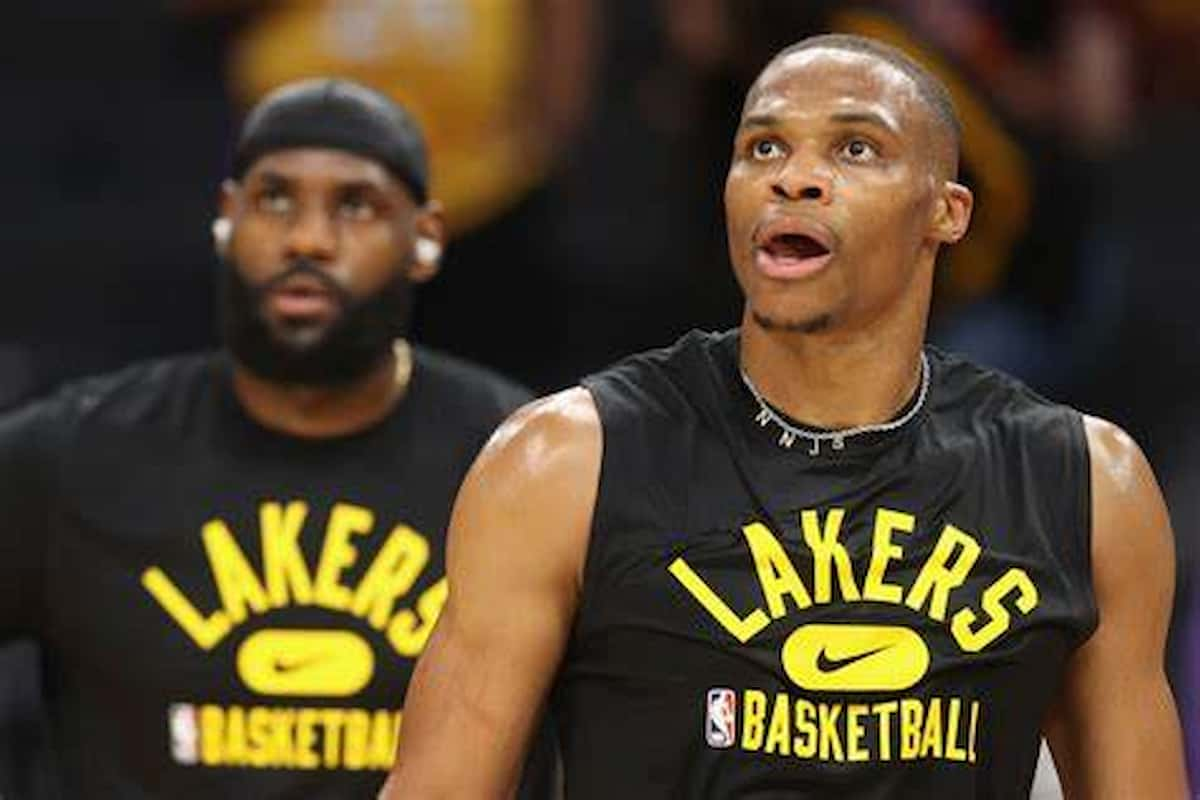 It was seen that James didn't believe the outcome to be this rough as instantly returned to the defense in disbelief. Laker, the game LeBron talked about Westbrook's decision as he said, "I think his decision-making was spectacular tonight… He gave us extra possessions, he just missed a lot of looks around the basket which I know he can't stand as well."
Despite the easiest schedule till Christmas, the Lakers are at 16-18 and it would be very challenging for them to pull of the next games that are difficult of the fact that they are strong teams.
Also read: "Hot Garbage" Stephen A. Smith labels Lebron James' Lakers as the…