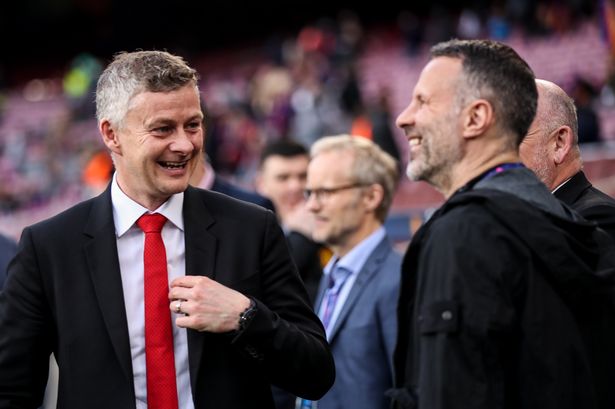 Ryan Giggs shared his conviction that 3 new starters are necessary by Manchester United to contest the Premier League title and next season's Champions League.
United claimed a third spot finish this season after a victory over Leicester at King Power Stadium on the final day qualifying for the Champions League next season.
Manchester United were a different side since Bruno Fernandes's arrival at the Old Trafford in January, 2020. In just 14 Premier League games he scored 8 goals and provided 7 assists despite playing less than half season.
Throughout their last 14 Premier League fixtures, United went undefeated that included nine wins securing 3rd place over Cheslea.
The former Manchester United legend feels United is only a few stars shy of the finished product. Giggs believes the Champions League football importance would be key to recruiting top talent ahead of the 2020-21 season.
"It's huge. Attracting players as well. Some players will choose clubs that are in the Champions League and holding on to some too. It's just huge." – Ryan Giggs said.
"Eventually when we get crowds back Champions League nights at Old Trafford are special.
"Ole's beginning to mould a team which is exciting. He said that they were running out of legs a little bit.
"After lockdown, he's played the same team more or less which he had to because they're on such a good run so it was hard to chop and change.
"They need three players I would say that can go into the starting XI to challenge for the league and the Champions League next year." – the Welsh midfielder concluded.
United in next month's Europa League quarter-final clash will play against either Istanbul Basaksehir or Copenhagen.
Also read: The 2019-20 Premier League Team of the Season