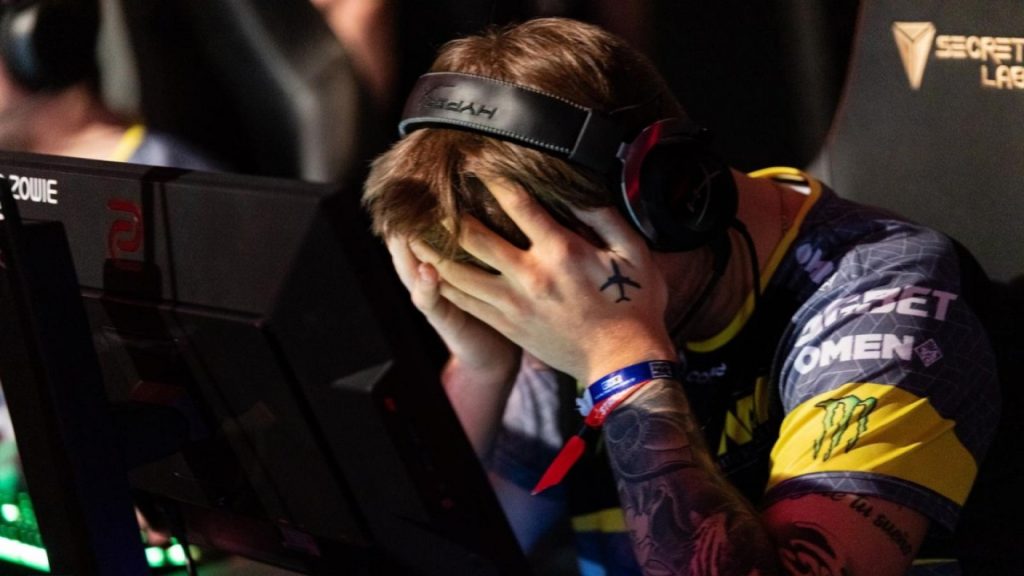 CS:GO professional athlete Oleksandr "s1mple" Kostyliev of team Natus Vincere also known as NaVi has been banned from Twitch yet again.
The NaVi AWPer's name popped up again with a reportedly twitch ban for the 3rd time, with his channel simply reading, "Sorry. Unless you've got a time machine, that content is unavailable."
No other details are yet available over the reasoning of such mysterious ban. It is uncertain what could have prompted twitch staff to make the move or how long he might be removed from Twitch.
Despite being hit with the outwardly puzzling ban, s1mple orchestrated a wise choice of words about the news in a statement on Twitter.
While he didn't give his fans much details as to what happened, he did give fans a chuckle by parodying the similarly recent odd ban of popular streamer Dr Disrespect:
This is s1mple's third ban on Twitch, which could lead to a permanent ban for the CSGO star from the streaming platform.
His previous bans came in 2019 due to the use of homophobic slurs to fellow players in a match during FPL.
Past bans:
The first such ban came in August 2019 and was directed at Na'Vi teammate Kirill "Boombl4" Mikhailov.
The punishment came during a wider crackdown on hate speech on Twitch, something that impacted a number of other streamers.
At the time, s1mple rejected the legitimacy of the ban and ranted against it by saying that Twitch was a "joke" and that he was simply joking around with a teammate when he uttered the punished speech.
The same thing happened again in November, leading to a second ban. Both bans lasted for seven days.
It is unknown whether s1mple was banned for similar reasons this time around.
https://streamerbans.com/user/s1mple
Some points of speculation over fake streams:
Although there has been official explanation provided for the ban, some fans are speculating that s1mple is being wrongly punished for a series of fake streams that are streamed using his VOD's
Twitch has had a major problem over recent months with scammers taking VOD's from other popular streamers and rebroadcasting them.
These re-streams will typically have extra trappings for skin giveaways, both on the stream overlay and with bots on Twitch.
From there, scammers can phish Steam accounts or otherwise attempt to gain users' personal information like bank details and some times steal valuable items from the inventory.
This has become a major issue, particularly in the CS:GO and Dota-2 communities. Numerous popular figures have had their content repurposed in this way, including ex-CSGO star Michael "shroud" Grzesiek and Dota 2's most successful player, Johan "n0tail" Sundstein.
Whether that's the case here is a case as Twitch does not give out definitive explanations regarding why its users are punished. That said, with this being s1mple's third ban, it's very possible that the CSGO star may be done on the platform.