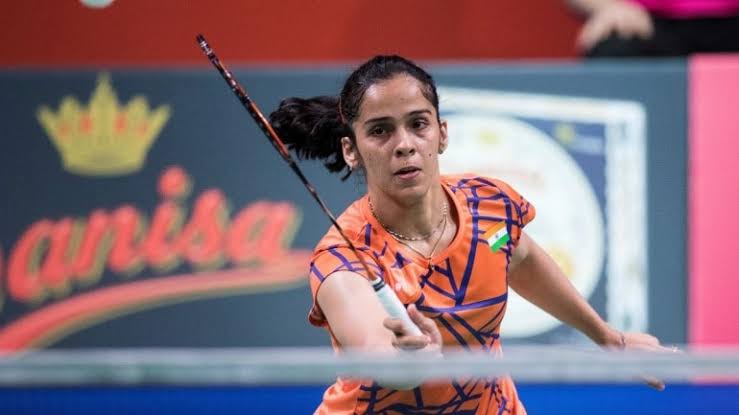 Saina Nehwal is a name that Indian sports became familiar with back in 2012 when she became the first Indian Badminton Player to secure herself a medal (bronze) at the 2012 Olympic Games. Since then she reached greater heights like achieving World No.1 spot and winning multiple BWF tournaments, Regional Games (Asian Games, Commonwealth Games) and even securing medals at Major Tournaments like BWF World Championships (Silver & Bronze).
However, As of 2020 when we look at Saina play on court, we do get a glimpse of her fighting spirit and technique with the best of her ability, though in vain, for it seems she is struggling with herself more than the opponents she is playing against. Saina has always been known to be a determined player and a fighter on court but may be the reason why we see her struggling now is due to the fact that she is forcing herself into the arena where the younger girls are just much more agile and instantaneous to the shots,putting their skills and techniques at far more superior side than hers'.
Younger Players in the Woman Single's Department like An Se Young, Pornpawee Choochoowung, Busnan Ongarmbangphan, Kim Ga Eun, Gregoria Mariska Tunjung and others are fighting their way up the rankings and even creating upsets against the Best in the business like PV Sindhu, Carolina Marin, Tai Tzu Ying, Ratchanok Intanon, Akane Yamaguchi etc who are all already a threat to anyone on their fine form day and with such a huge competitive group of players its not a surprise that a veteran like Saina is seen struggling.
Saina's Olympic Podium accomplices Wang Yihan (SILVER), Li Xuerui (GOLD) have already retired and are happily settled with their status as former being the World Champion and latter being the Olympic Champion and perhaps this is what has kept Saina still fighting and looking for that official tag of being the True Champion, which sadly she never got. Its not an exaggeration to say the importance of being the World or Olympic Champion, any player can be a champion of regional tournament or National Tournament however for almost every sport the WORLDS and OLYMPICS are what epitomizes ordinary players as extraordinary ones. For Saina, the biggest tittle of the year has always eluded her and probably she is fighting hard to get that almost impossible feat given the current fine circuit of players we have in the top 10.
Saina fans might find my words a little bitter however that is the purest form of truth and sadly truth hurts sometimes. Even for Non Olympic Sports like Cricket and Football World Championships or World Cups are their ultimate feat to achieve. I believe Saina is being too hard on herself and it will be perfect if the former World No.1 respectfully bids adieu to the Badminton World after the upcoming Olympics and it will be really great for the future of Indian Badminton if she opts to get in the coaching for a brighter future for this sport that we all hold so dearly to our hearts.
Saina has nothing to prove to anyone for sports just like any other aspect of life has its own ups and downs and as the saying goes "You Win Some You Lose Some". We wish Saina all the best for her future tournaments and regardless of the outcome she will always remain one of our finest athletes.