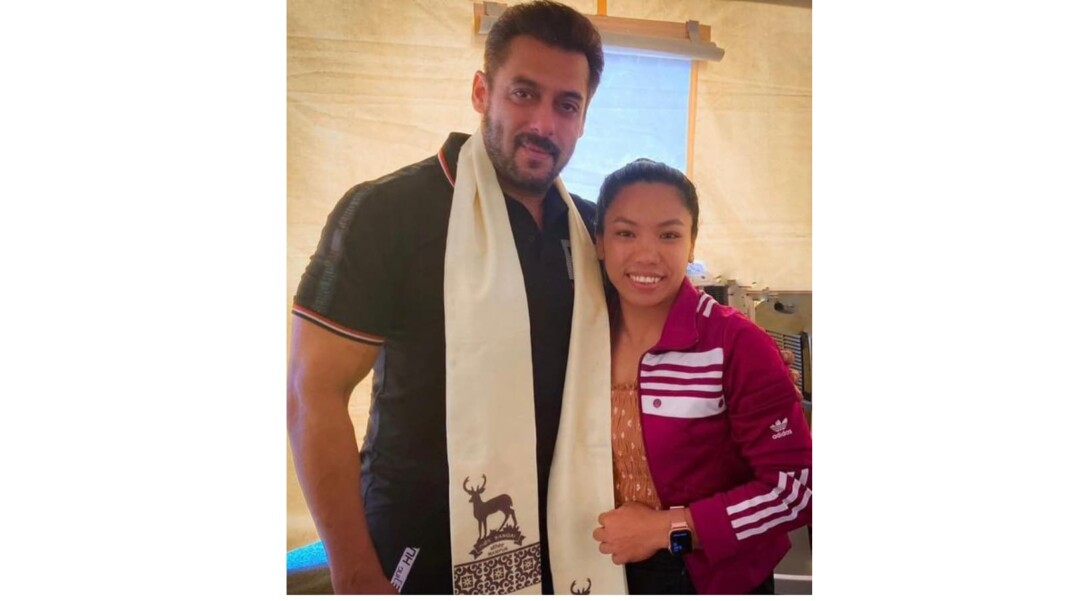 Recently Bollywood celebrity Salman Khan met Olympic Silver medallist Mirabai Chanu after the Tokyo Olympics. The both posted a photo of them on twitter, where the star was seen wearing an ivory scarf on his neck with a deer motif on it.
Twitterati assumed that the scarf was given to him by Chanu, and they hailed her for subtly trolling Salman for his controversial past. The actor was allegedly involved in the killing of 2 black buck deers when he was shooting his film "Hum Saath Saath Hai". While he was acquitted of any charges, the internet did not forget the alleged cruel act by Salman Khan, and took to twitter once again to troll him.
What is the Actual Meaning Behind the Scarf that Salman Khan was Seen Wearing With Mirabai Chanu?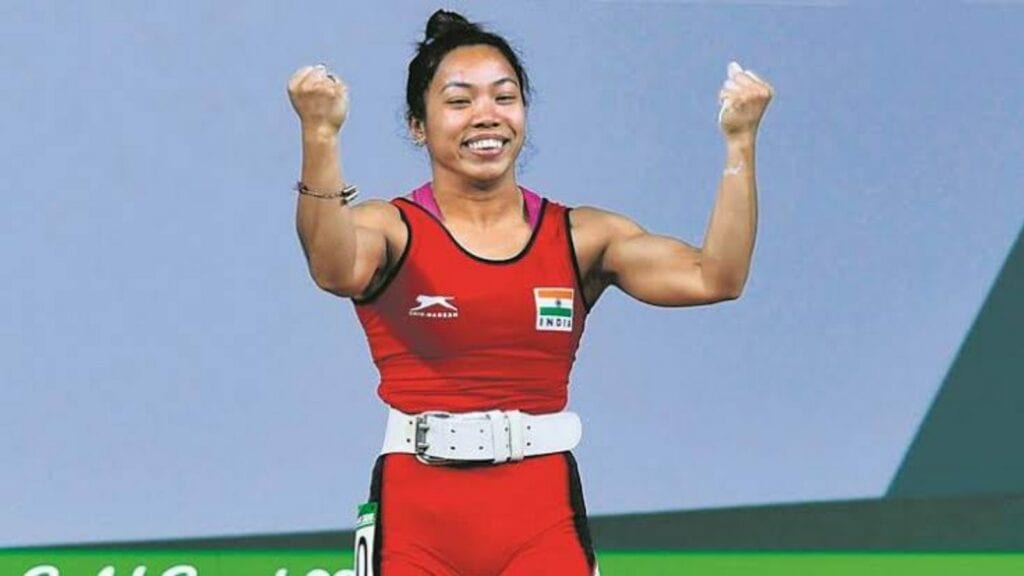 While many speculated that the scarf was gifted by Mirabai to Salman, it is not actually confirmed whether it was given to him or Khan wore the scarf as he saw appropriate to the occasion. The motif in question on the scarf is not actually a black buck, it is a Sangai, an animal which is found in Mirabai's home state, Manipur.
The photo on closer inspection shows that the words Sangai and Manipur are printed on the bottom of the scarf as well, which was most probably gifted to Salman Khan as a sign of respect in Manipur. The Sangai are an endangered species that are only found in the marshy grasslands of Manipur. They are revered by the people of the state, and are hence an appropriate gift to give someone.
Also read: Which country won the most medals in Judo at Tokyo Olympics 2020?