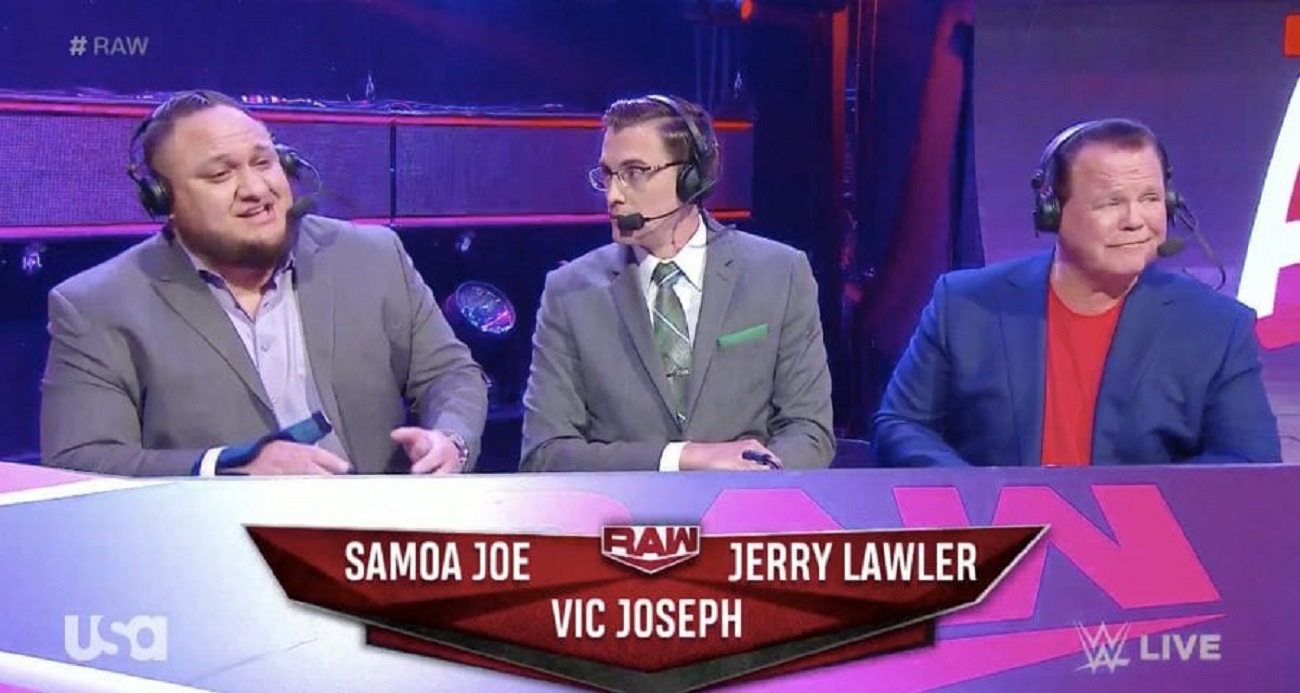 WWE Raw has been struggling to put out shows that can provide a boost to their ratings. The problem with the show has been that they aren't able to hook the viewers throughout their 3-hours long runtime. But one of the best things on the show has been Samoa Joe's commentary.
Joe has been part of the WWE Raw commentary team for quite some time now. He brings an in-ring perspective to the match, which makes him one of the favorite commentators. Joe recently revealed that he really enjoys commentating on the Red-brand.
"You know, it's been a fun experience that you get to be the voice of RAW. Which I think is a rare opportunity that's afforded to very few people, and it's one that you know I've embraced and I've enjoyed. And, you know, like I said, I am not a commentator by trade. I just try to go out there and tell the people how I see things, and if they enjoy it, then I'm all the more happy for it."
Joe had appeared for an interview with Sportskeeda's Rick Ucchino. From his comments, it is quite clear, that Joe is enjoying his time away from the ring.
Samoa Joe's run with the commentary team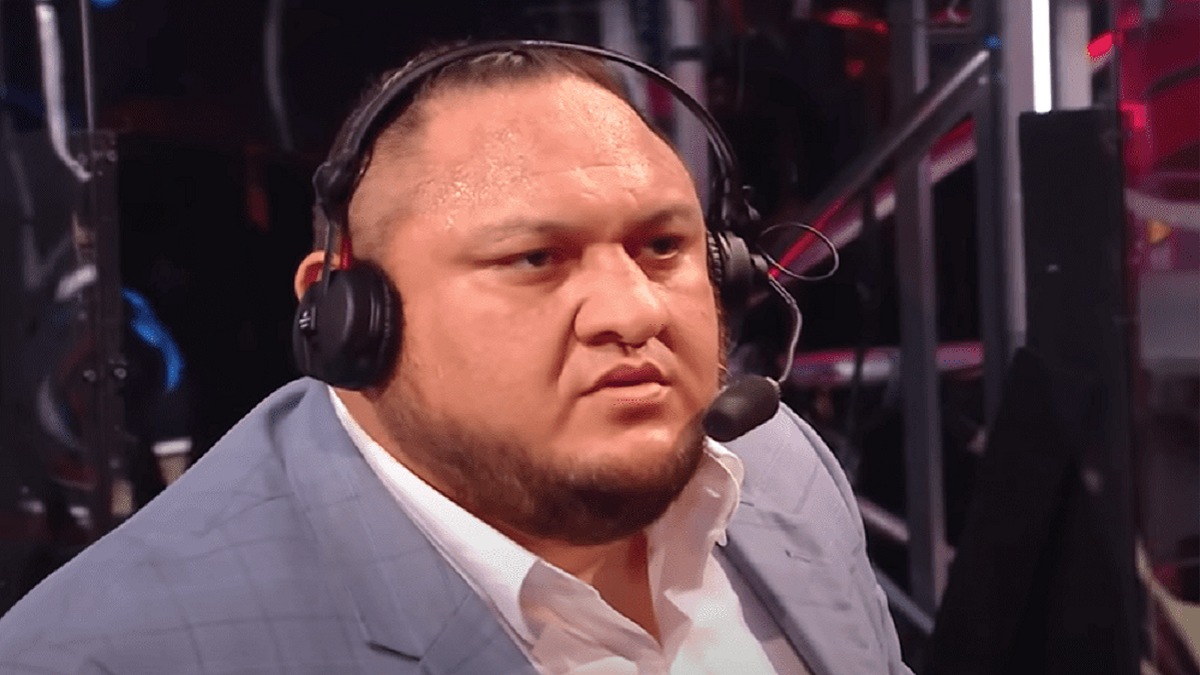 Joe has now had two stints with the WWE commentary team. His first stint was in November 2019. But that was a short run, as he soon made an in-ring return. Joe was also a part of the feud between Seth Rollins and Kevin Owens. He teamed up with Owens to face Rollins and AOP.
In February 2020, it was revealed that Samoa Joe had again suffered an injury. He returned to the Raw commentary team in April, replacing Jerry "The King" Lawler. Since then , he has been an active part of the broadcasting team. The WWE Universe has loved his stint as a commentator, and will definitely not mind waiting longer for his in-ring return.
Also Read: Roman Reigns responds after being attacked by Edge at WWE Elimination Chamber